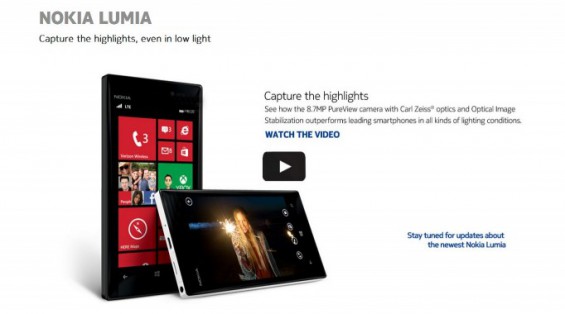 The new Nokia 928 has possibly been the worst kept secret in town.
With advertising billboards up before launch and Nokia all but confirming it's existence, it would seem that the Finnish company have finally given up and decided to properly join in with the publicity.
A video posted on Youtube and tweeted by the Nokia Twitter account shows the new Lumia 928 on a roller coaster ride at a theme park in New York.
The video also shows a comparison with the iPhone 5 and the Samsung Galaxy S3 in order to show off the Pureview technology and optical image stabilisation.
The video, shot at night is certainly impressive and most camcorders would be hard pressed to achieve such results, especially in the low light.
So, have a watch of the video below and let us know your thoughts in the comments.
http://www.youtube.com/watch?v=isKPxCvFEGo&feature=player_embedded