It's been mere hours since we heard that Archos had some new handsets up their sleeve. Now we're getting information about the new handsets in question, and three of them will be heading your way soon. The 50 Platinum, the 53 Platinum and the 35 Carbon.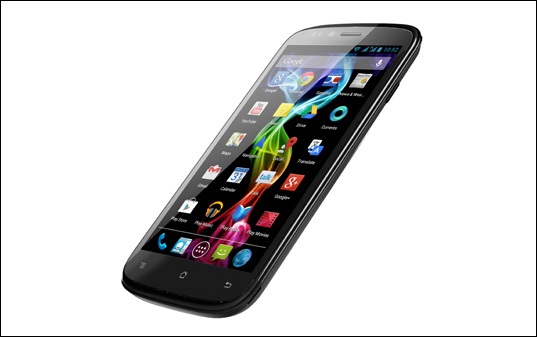 The Archos 50 Platinum is a dual-SIM handset and has a 5″ screen with a 960x540p qHD IPS screen, 1GB RAM and 4GB of internal storage plus more storage via the microSD expansion. Powered by Android 4.1.2 (Jelly Bean) it is powered by a Qualcomm 8225Q quad-core Cortex-A5 processor and has an 8 megapixel at the rear with a 2 megapixel front shooter. Other specs include GPS, WiFi and Bluetooth 3 plus there's a 2000mAh battery. It'll sell for £179.99.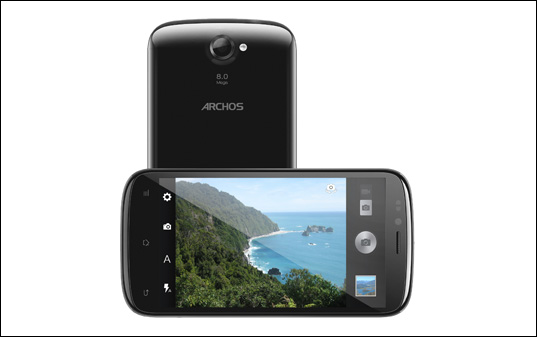 Next up, and probably the best handset in the lineup, the Archos 53 Platinum. Costing £199.99 it has a slightly larger screen at 5.3″ although it has the same resolution as the 50 Platinum. Again, this is a dual-SIM handset and the OS and specs are identical to the 50 Platinum although there's a higher capacity 2800mAh battery.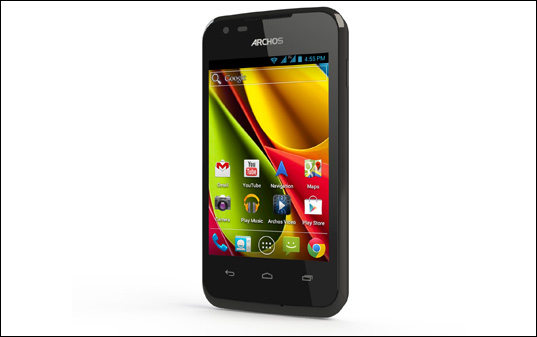 The Archos 35 Carbon has a 320x480p HVGA 3.5″ display and has a 1GHz Qualcomm 7225A CPU but runs Android 4.0 Ice Cream Sandwich. Powered by a 1300mAh battery it has 4GB internal storage, microSD expansion and two VGA cameras. This is firmly an entry level handset, but again it's dual-SIM and this will cost £79.99.
Thanks to Justin Lathbury for the tip on this one 🙂