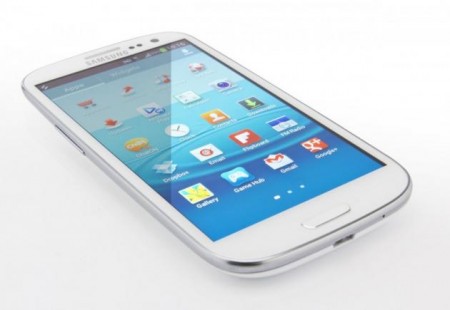 The marvel of engineering that Samsung proclaimed as its octa-core chip will not be making it to Galaxy S4 handsets in the UK. Recombu has received a statement from Samsung reiterating….
The Samsung Galaxy S4 is equipped with a 1.9GHz Quad-core AP or a 1.6GHz Octa-core AP. The selection of AP varies by markets. In the UK the Galaxy S4 will be available as a 4G device with a 1.9GHz Quad Core Processor.
Whilst this is a blow, it still means that the newest star in the Galaxy line-up will be driven by a Qualcomm 600 processor for us. Considering this will still be a step up from the S4 and S4 Pro chipsets which power most of the latest tablets including the Nexus 4, HTC OneX+ and Sony Experia Z, the phone won't be a slouch by any means of the imagination.
However as you should already know, recent benchmarks for the S600 powered phone still show it almost twice as fast as the iPhone 5. I  know this is not an apples to apples comparison as the iPhone is now almost 5 months old, but it does give you an indication of the speed this puppy can chew through benchmarking tests.
What the exynos will bring to the bragging rights benchmarking party is anyone's guess, but we'll know pretty soon.
I  don't think any potential SGS4 owner will be too disappointed.
Source: recombu