Recently… well on 3/3/13, the UK network Three celebrated their 10th birthday as the all 3G network opened it's doors for business on 3/3/03 in a select few locations with some rather large NEC phones and a plan to sell content such as ringtones and video clips.
Here we are 10 years later and Three are supplying 40% of all mobile data with some really impressive plans such as The One Plan, plus have some really large data offerings giving as much as 15GB a month.
[yframe url='http://youtu.be/NDAxzjTfag8′]
Well today a little parcel arrived from the company…. OK when I say little I mean a HUUUGE box!
So on arriving home from work this evening it was time to open it up and see what was inside…..
[yframe url='http://www.youtube.com/watch?v=6yjNqF3CS3E']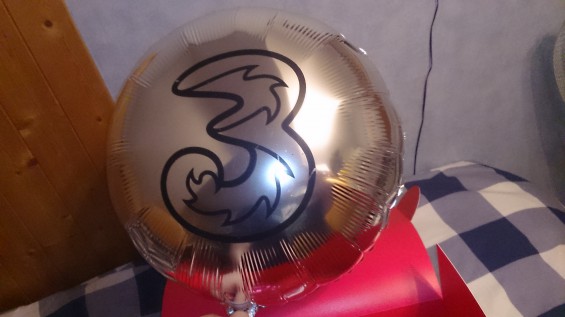 Big thank you to the team at Three for all your help and support over these years, we hope you enjoy the work we have done such as the AYCE Data Challenge plus the Euro Pass review as well as countless device reviews you have been kind enough to loan us.
Here is to another 10 years of #KeepOnInternetting