Before I start, if you're interested in this phone, watch our HTC One preview from earlier in the week. Every little bit of the phone was tested out and demonstrated here in Barcelona.
Now the HTC One has popped up on the Vodafone site although, if you want it "free" prices start at a slightly-higher-than-you'd-normally-expect £42 per month. If you order now however you'll get a free flip case and the handset is all ready for when Voda turn on the 4G action later in the year. Other deals are available, such as a 24-month plan at £37 per month (unlimited texts / calls and 1GB data) – just pay £69 for the phone up-front.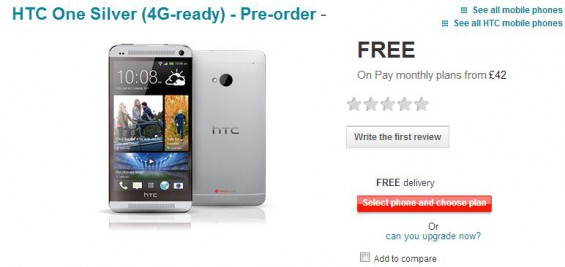 When we clicked through a date of March 15th came up for delivery.
Link – Vodafone