So, we've asked you why Siri isn't missed on Android but there are still some very clever alternatives. We've covered one in particular – Speaktoit – a while back now, but they've recently had a pretty major overhaul.
First up, there's a new "teach" facility. You tell your virtual Android assistant how it should reply when you say certain things. I've started things off here…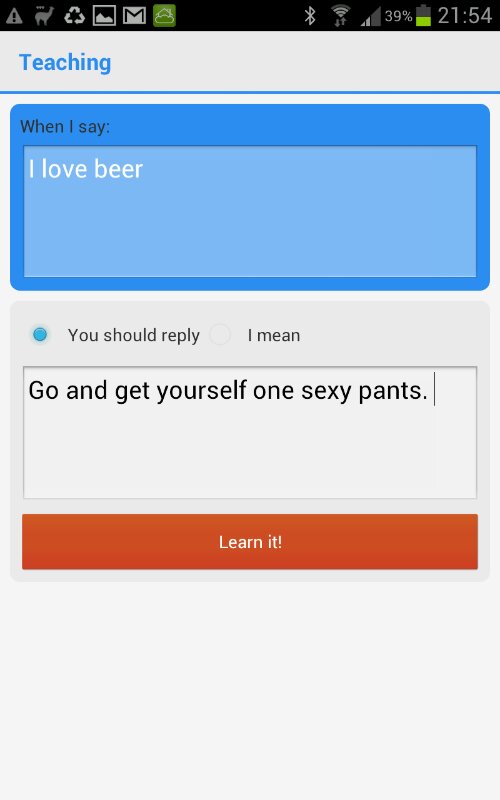 ..now, this facility is a paid-for extra, but it is rather good I must say. The new "Premium acccount" also gives you access to more voices, pin lock, support and more. You'll need to be paying $2 per month for the Premium account. You don't have to type all this in of course, you can simply just say something like, "When I say 'Snappy Snap', Open the Camera app".
Now, if I'm honest, the best way to show all this in action is via a video review so here's me having a chat with my assistant. Try not to read too much into how I've designed my assistant to look. You can choose male / female and then change hair colour, eyes and various other things too. Just before we jump into the video, here's some of the options for your avatar. Here's how you might have seen the Speaktoit assistant..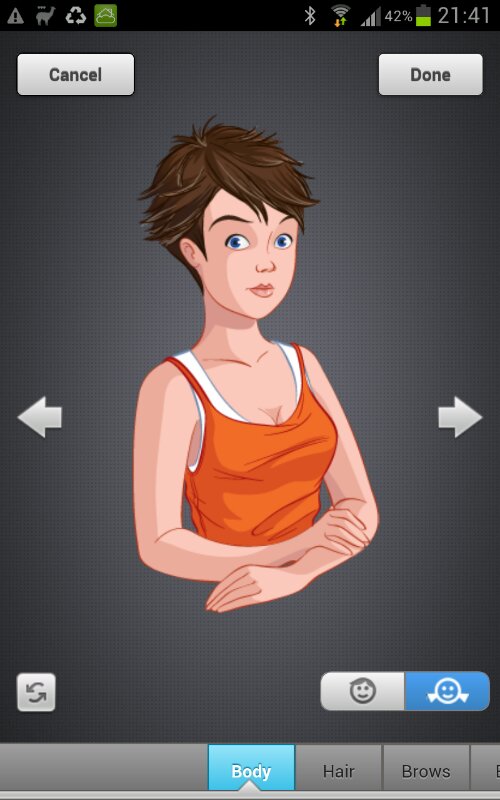 Now you can tweak lots of stuff. Personally I think these eyes are a little weird 🙂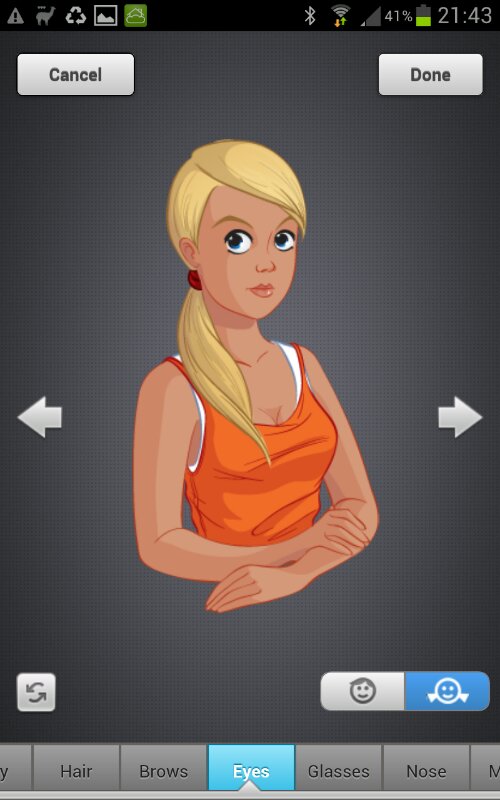 You can then get a little risqué with the clothing…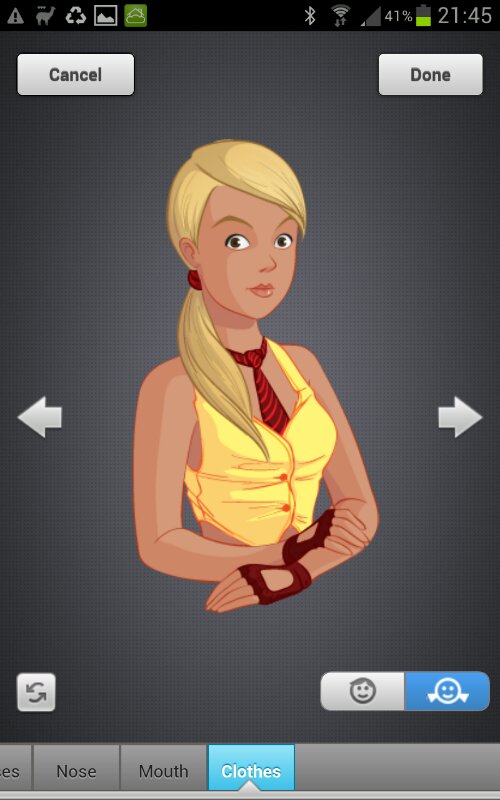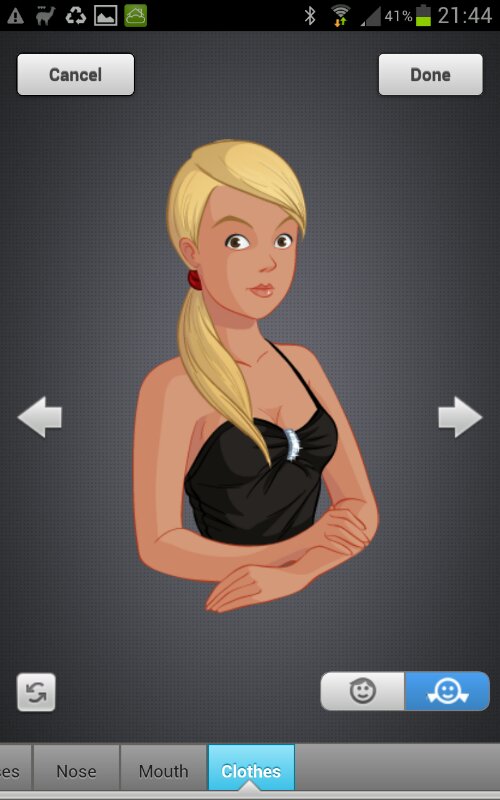 You get to choose voices (male, female, UK and US) plus you can change the appearance of your assistant quite a bit too.
I also liked the way that Speaktoit would take notes. Just say "Notes" and off your go. There's more of a conversational style to this update too, and you'll find yourself chatting to the thing 😉
Anyhow, here's the video of the new Premium Speaktoit app in action..
Overall I was pretty impressed with this new version. You've got to put a little time in to get it right, and sure you'll still get tripped up and perhaps to rephrase things, but this is still a great app and I loved correcting it and telling it how it should behave. I loved the fact that I can just send tweets by saying, "Post an update to Twitter" or that I can have it email people, set calendar appointments etc. Give it a try yourself. If you like it, try the Premium version so that you can add a bit more personality to it too.
I found this fun too, and enjoyed the strange conversations I could have. I ended up naturally thanking my assistant (her name is Sam by the way). I replaced the default Samsung assistant with this pretty quickly and had some strange conversations in the car on the way to work. Mostly it was about the weather, but when you start asking your virtual "friend" if she's feeling alright, you know you've got an app that's good enough to make you think it's real.
Link – Speaktoit on Google Play
Other links – Speaktoit.com – iPhone version – Windows Phone version