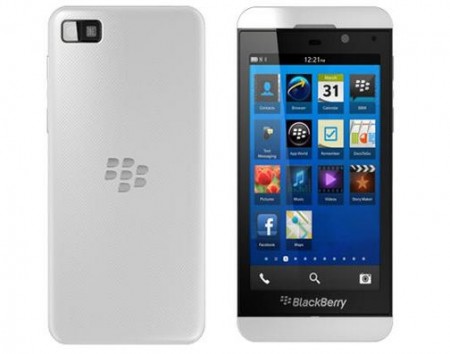 Tomorrow you'll all hear about the new BlackBerry Z10. It's a hotly anticipated phone but it'll be appearing in shops straight away. We're already hearing that Vodafone will be selling the device tomorrow here in the UK, but we've also got some exclusive information about O2.
I've received word from that the BlackBerry Z10 will actually be on sale tomorrow too, and you'll be able to buy it on the web in a matter of hours from now – tomorrow morning. It'll be available for free with the On & On plan at just £31 per month. For that you'll get 1GB of data plus unlimited texts and calls.
We're hearing that 100,000 apps will be available at launch and you'll be able to buy the Z10 out-right for a suggested price of £469.99, but we're hearing it'll be £479.99 on Pay and Go.
Wowser. Announce a new handset and have it in the shops, selling, on the SAME DAY? That's how things should be done.
We'll have more as we get it but … believe me, the next few weeks are going to be huge. This is just the start. Don't forget, we'll be live, providing instant and accurate updates from Mobile World Congress and the HTC event a few days before.