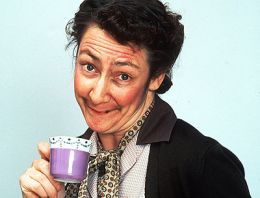 A new tariff from O2 will dish out unlimited minutes and unlimited text with prices starting at £26 a month if you keep your current phone. There's a decent data allowance too – 1GB. The plan prices go up if you're bundling with a new phone and start from £31.
O2 tell us that the 1GB data is monthly, and once used it'll stop – so no extra data charges to worry about. Great news. If you need more, the data allowance can be doubled to 2GB for an extra £5.
The network is also offering iPhone deals with this plan, with the iPhone 4S for £36 per month with a £59.99 up-front cost.
Thoughts?
Link – O2 On & On
O2 customers can now go On & On

Best ever O2 Pay Monthly tariff gives unlimited minutes and text and 1GB data from £26

O2 today announces On & On, a new tariff that lets customers use their phone more than ever before, while paying less than ever before.

For just £26 a month for customers keeping their current phone or from £36 a month with a new phone, On & On offers unlimited minutes to mobiles and landlines in the UK and unlimited text messages to UK based numbers. Also included is a gigabyte (GB) of data to use however they like, including tethering and streaming, without having to worry about extra data charges once it's been used.

"O2 On & On gives our customers the most value we've ever offered in a Pay Monthly tariff," said Sally Cowdry, Marketing & Consumer Director for O2 in the UK. "Whether they're choosing to stay with us or joining O2 for the first time, they'll be able to talk and text as much as they like, while enjoying the internet on their mobile absolutely worry-free. And only O2 has the added value benefits of priority access to 4000 acts a year with Priority Tickets and everyday offers and discounts with Priority Moments.

To help make that new phone even more affordable, On & On is available for either £36, £41 or £46 per month. Each price point gives customers the same unlimited UK minutes, the same unlimited UK texts and the same 1GB of data. For instance, the iPhone 4S 16GB has an up-front cost of £59.99 (usually £99.99) on the £36 On & On tariff, ££19.99 (normally £49.99) on the £41 tariff or free on the £46 per month tariff.

On & On customers will also get the same peace of mind as all O2 Pay Monthly customers with regular text updates on how much data they're using and, if they use all the 1GB data, no extra data charges. On & On customers looking to use more data can double it to 2GB for an extra £5.

Once they've joined On & On, O2 customers can then choose to personalise their tariff with a range of Bolt Ons to truly make it theirs, including phone insurance, international calling discounts and picture messaging bundles. They'll also get all the great benefits of being on O2 including expert Guru help and O2 Priority Tickets. They'll also get access to a range of exclusive discounts with Priority Moments which could help save customers up to £70 from a range of high street stores.

Available from Friday 30 March, both new and existing customers can join On & On by visiting an O2 store or heading to http://www.o2.co.uk/onandon.