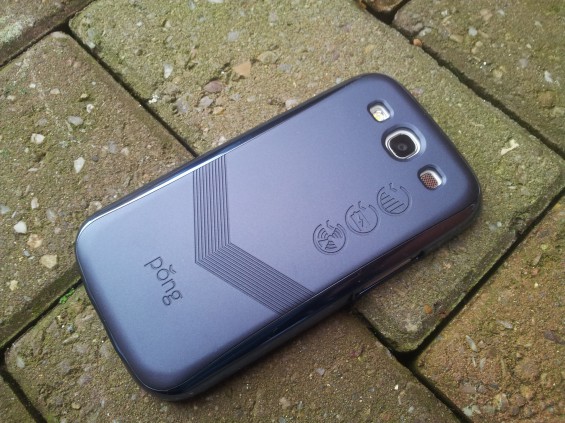 We've already seen the Pong iPhone 4 / 4S case and recently had a nose around the iPad case too. A case, you might think, doesn't take a great deal of explanation or reviewing. However, the people at Pong are quite clever. All of their cases, including this Samsung Galaxy SIII one we're reviewing here, are designed to reduce radiation exposure, conserve battery life and optimize your signal.
How does it do that exactly? Well, here's the science bit. Once you click it into place (which is easy enough on the SIII, just snap it on) there's an ebedded antenna system in the back of the case. This helps to improve the signal delivered to your phone and means that your phone will be searching less for a signal. The big thing, at least from a health perspective, is the fact that the case will protect you from radiation. Pong tell me that it'll reduce exposure by 95% below international safety limits.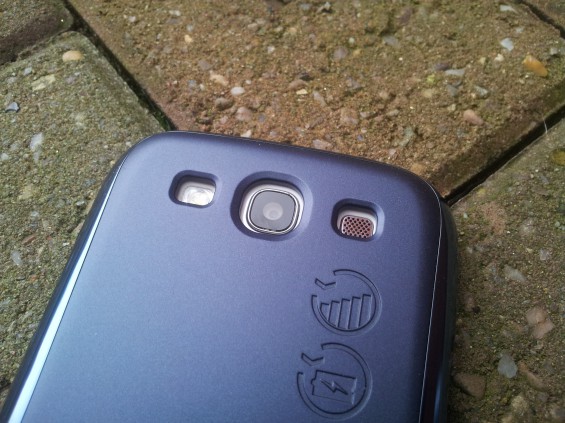 The case we're reviewing here is blue and fits the Galaxy SIII (GT-i9300 / GT-i9305). In the box you get the case itself, a screen protector and a cleaning cloth. It doesn't totally cover the phone, but the inclusion of the screen protector does help to protect the front while the case itself stops the back and sides getting damaged.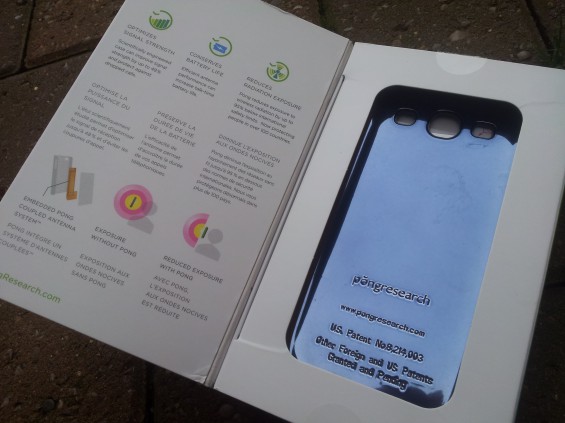 Around the edges there's precise cuts in the case next to the buttons, with open slots at the top and bottom for the earpiece and power slot.
The inside of the case is a polished plastic and you can see the patent that covers all this clever stuff. The rear panel is rubberised with some very accurate holes for the camera, flash and external speaker. The edges have a shiny polished appearance and are curved to hug the handset. There's no flex or sign of weakness in the cover and, based on some rather random testing, it didn't lose the signal in the one place that my phone always does on the way to work.
The only minor issue is the price, at £63.99 (price from their official UK site), it's a little pricey for some.
Link – PongResearch.co.uk