If like me, you get a little heavy handed with your iPhone and need it well protected. I suggest you try one of Pong's Rugged Cases. Pong have made cases for a while and with the research that has gone into these cases, their age and expertise shows.
Although it makes the handset a little bulky, it's worth it in the long run. I dropped it whilst up a set of ladders on to a wooden floor and it survived. I wasn't mega high, about 6 feet. I really doubt it would have survived without the case on.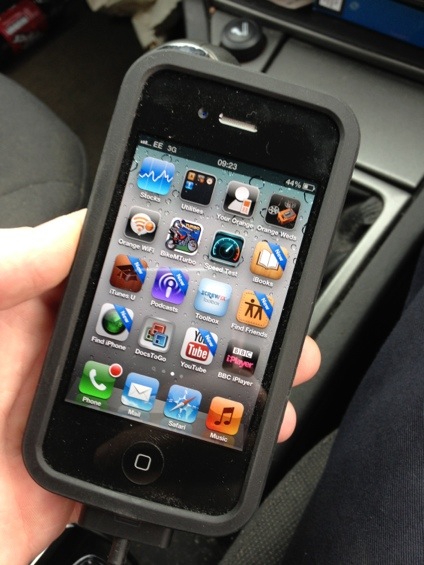 It covers all round the handset, has a raised edge on the front and back protecting the screen and the camera opening whilst lay down. This does allow it to collect dust on the screen though which is not so easy to wipe away.
Pong have really thought about this one. The case is thick for extreme protection, it still allows easy access to all ports, buttons and the switch. Even with fat fingers like mine they can move the mute switch to your desired location easily enough.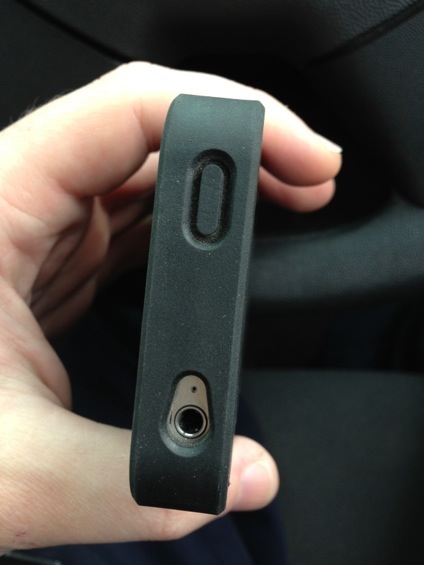 All round, it's a very good case, the thoughts and research that went in to it shows. There are a lot of scientific parts to the case that help with battery life, increasing signal up to 30% and directing SAR radiation levels away from the body, that's not things you can see but very clever.
a Pong case—by redirecting and redistributing near-field electromagnetic radiation ("cell phone radiation") away from the user's head and body and toward the back of the device—provides the mobile health benefit of reducing exposure to potentially harmful cell phone and Wi-Fi radiation by up to 95% below Commission safety limits, as measured on the SAR scale. Pong cases simultaneously maintain or even enhance the antenna's TRP.
I'm glad I got this case, at £63.99 from Pong Research it's not the cheapest but with the expertise that's gone into it and saving on the cost of a new phone when you drop it, it's not that bad of a price. You could possibly get a Pong Rugged Case cheaper on that marketplace website known as eBay. I'm looking forward to seeing one for the iPhone 5 too. I'm already on the mailing list, maybe they'll stick a battery in for good measure.