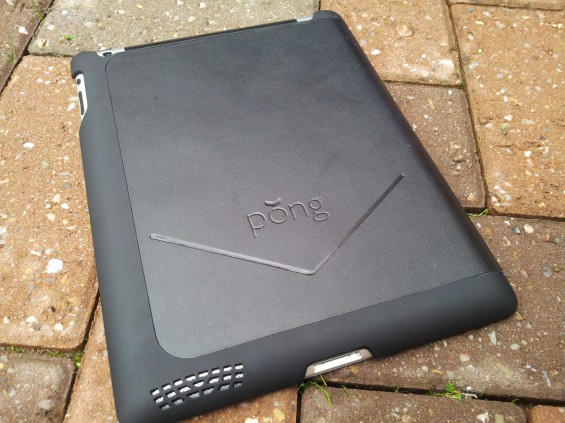 This week we've been given a number of iPad cases to test. This one seems to have stuck to the iPad the most so far – it's the Pong, or just "Pong".
What's special about it? Is it the fact that it's presented in a posh white box? Is it the fact that it's designed in Virginia USA? Is it the origami cover?
No.
This is special because it improves 3G and WiFi performance and reduces radiation exposure too.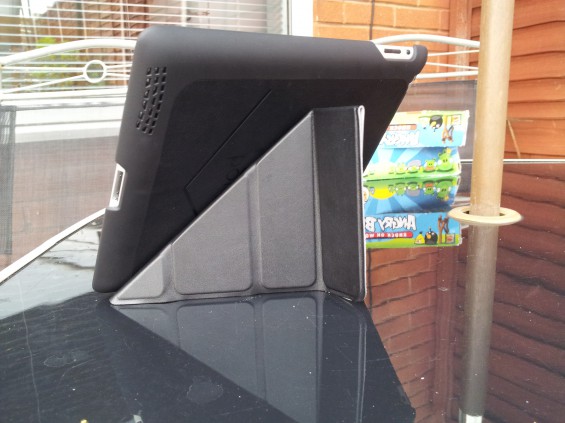 First up, this isn't just an empty promise. We did indeed find that WiFi performance improved and range was extended with the cover on. There's a whole load of information in the box about the speed improvements. I can't say whether the speed is improved, but the sheer fact that you have better WiFi signal means that yes, you must get an improved performance.
Quality is excellent, with a soft leather-like feel. It attaches simply and quickly – the hard rear section protects the edges and corners of your iPhone. Any hole and button you need to access is easy to access with the cover and there's a nice grill for the speaker.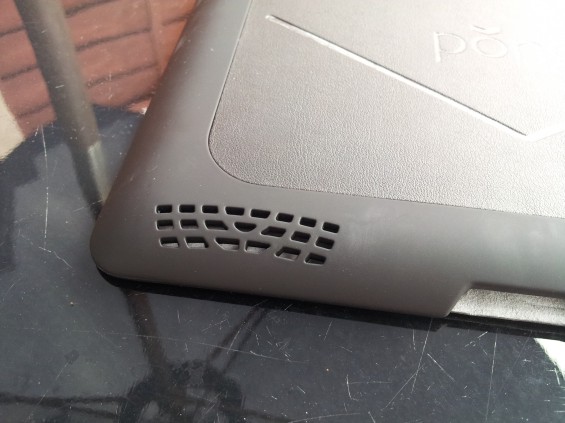 Inside that rear panel is a micro-thin antenna which both improves the signal and deflects harmful electromagnetic radiation away from your head. The cover both protects and acts as a multi-function stand.
Now, that EMR protection might not be something you need on an iPad.. right? Well no. Let's not forget that your iPad tends to sit on your lap most of the time. Your lap contains lots of very important "bits" which you'll definitely want to protect from radiation. Pong also do iPhone covers, so sticking the phone next to your ear should be a lot safer with this.
Pong tell me…
"Your head and body absorbs up to 68% of the electromagnetic radiation (EMR) emitted by your phone. Pong's patented technology reduces the amount of electromagnetic radiation (EMR) absorbed into the user's head and body by up to 95%, as measured on the SAR scale."
This one, which is for WiFi and 4G, is £94.99. The WiFi-only one is currently £89.99.
For me, I was very impressed. The quality is excellent and it really, actually did improve reception. Sure, it's a tad expensive, but this case did seemed to be the "go to" choice and the one we used the most. I was impressed also with the range of folds and stand angles that could be created from the deceptively simple cover. It was strong as a stand and sometimes just fun to try folding around into new folds.
Link – PongUK.com
Note – As usual we take lots of snaps, so click on for the full gallery 🙂