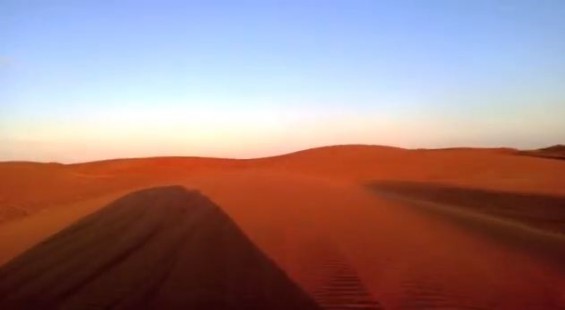 The Nokia Lumia 920 launched nearly three months ago but immediately crashed into accusations that the image-stabilization technology in the camera wasn't that good. Why? Well, it all kicked off after Nokia got caught faking the advert and people lost a lot of confidence.
So, UK Mobile Review decided to grab a Lumia 920 and strap it to the front of a 4×4.. oh, and then drive over some dunes in Dubai. Did I mention they were doing this with hardly any air in their tyres and generally losing control?
The results, as you can see below, are very good indeed. It almost looks like they're floating over the sand dunes and the stabilization technology definitely gets a thorough work-out. There's full test details on UK Mobile Review along with snapshots taken over the desert.
Link – UK Mobile Review