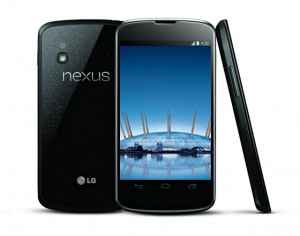 The all new Android flagship bargain basement super phone, the Nexus 4, will be exclusive to O2 for the first month after release (13th November). It is unclear as to the extent of the exclusivity, because it seems that you will be able to buy it unlocked from the Play store and stick whatever SIM you like in it. We're assuming it will be the contract deal side of the market this applies to.
Although O2 haven't released any contract pricing for the Nexus 4, they have said that the first one hundred customers will be given a free LG TV. Best get queuing now then!
In a repeat of the PR stunt that O2 threw for the iPhone 5, there will be the opportunity to climb to the top of the London O2 Arena (what was the Millennium Dome) and purchase the phone whilst looking out over the East London metropolis. Unlike the iPhone 5 event though, it will be in mid November, so you will need to borrow Sir Ranulph Fiennes' undercrackers and gloves if you want to come down alive!
My tip? Save your pennies and buy it from the Play store in the comfort of your living room. After all it's only £239 for the 8GB model or £279 for 16GB (or roughly half an iPhone 5 in old money). For that you get these eye-watering specs:
• Chipset: Qualcomm Snapdragon™ S4 Pro processor with 1.5GHz Quad-Core Krait CPUs
• Operating System: Android 4.2, Jelly Bean
• Network: 3G (WCDMA), HSPA+
• Display: 4.7-inch WXGA True HD IPS Plus (1280 x 768 pixels)
• Memory: 8GB / 16GB
• RAM: 2GB
• Camera: 8.0MP rear / 1.3MP HD front
• Battery: 2,100mAh Li-Polymer (embedded) / Talk time: 15.3 hours / Standby: 390 hours
• Size: 133.9 x 68.7 x 9.1mm
• Weight: 139g
• Other: Wireless charging, NFC
Roll on November!
Source: pocket-lint