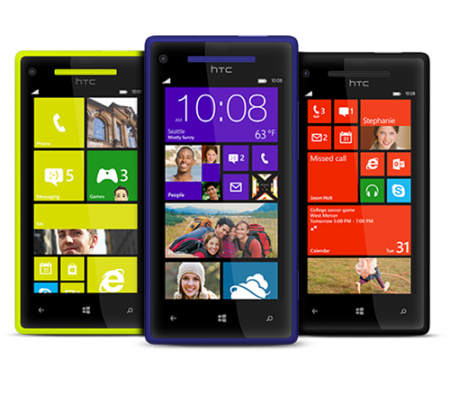 When a new phone is released there is a flurry of interest in the specs – What processor? What camera? What operating system version? Then reality kicks in and everyone asks how much the damn thing's going to be. Annoyingly that's normally the last thing we hear. However, because the obliging people over at Expansys want to sell you a shiny new sim free HTC 8X or 8S they have popped them on their web site for pre-order.
The 8S weighs in at £224.99 and, as we reported recently, the 8X tips the scales at £399.99.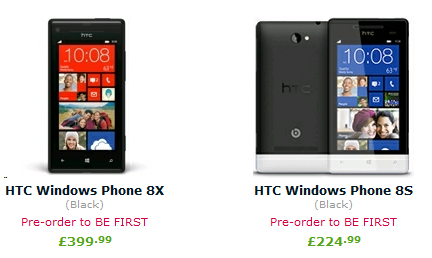 Whilst these aren't earth shatteringly low, they are pitched at interesting price-points. I'm very tempted at buying my first Windows device since my Sony Xperia X1 that ran Windows Mobile 6.1. However, would I stump up £400 for an 8X when a One X is now £20 cheaper? Doubtful.
In which case I think the 8S has to be the better bet. With its 1GHz dual-core chip, 512MB RAM and 4GB of on-board (plus microSD expansion slot), it doesn't set the world on fire, but when you consider how efficient Windows Phone is it should still zip along nicely.
With official pricing for the Nokia Lumia 820 and 920 still not yet 100% concrete it's difficult to tell how they stack up. Of course, there's also the Samsung Ativ to throw into the mix. Interesting times for Windows Phone customers.
UPDATE
After publishing this article I've been tipped off that the Nokia Lumia 920 is also available for pre-order in the UK at digital-phone.co.uk for £469.99.
So, is the Nokia Lumia 920 worth the extra £70 over the HTC 8X?