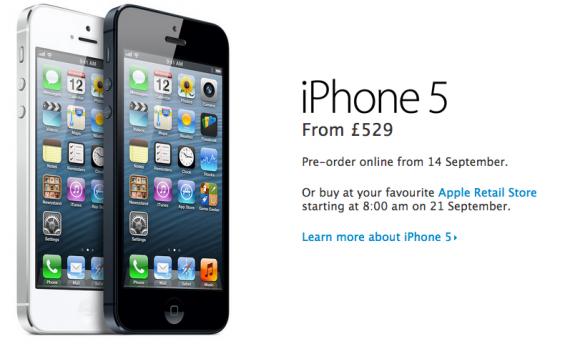 Unlike some other companies (*cough* Nokia!) Apple are actually pretty good at releasing important information alongside their product announcements. Perhaps the one detail they missed earlier this evening was the UK price. However now that the UK Apple store has been updated, we now know that Apple's latest and greatest will be yours for £529 when it ships on 21 September.
So not exactly cheap, but then there's a difference between price and value.
Also available at an equally bargain price: the new Lightning to 30 pin dock connector is on sale for just £25. Well, it's probably cheaper than rebuying all of your iOS accessories again.
Happy shopping!