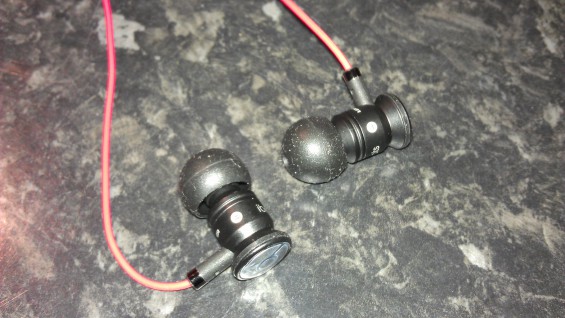 Some of the HTC devices we reviewed last year included these Dr. Dre Beats headphones. They work with the Beats technology in the phone to deliver superior quality sound into your eardrums. You can see them in our Sensation XE review and I remember seeing them in the XL too.
However, they don't appear to be shipping with HTC devices any longer – not even the HTC One X handset we reviewed. If you got a pair free, count yourself lucky. They cost £35.99 at Handtec if you want to buy them, so you can probably understand why they're no longer given away willy-nilly.
Of course, you can always go for bigger and better Dr. Dre headphones – all the way up to (wait for it)… the "Dr. Dre Detox Limted Edition High Performance Professional Headphones".. a snip at just £449.99 … but hey, you can claim a free T-shirt..
Link – Handtec
Credit – Ant