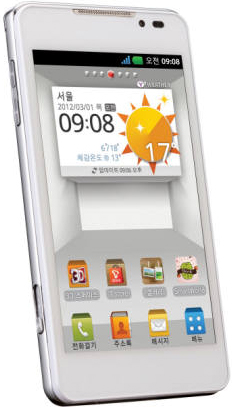 Back in September last year the first mention of a new LG Optimus 3D 2 appeared. The original 3D was / is a little bloated, and now this render of the Optimus 3D 2, aka the LG CX2, shows a much slimmer design. There's gossip of the name becoming the "3D Maxx" and this white render also comes with some specs.
A 4.5″ 720×1280 resolution screen, still 3D, a 1.2GHz dual-core T1 CPU, two rear 5 megapixel cameras, 8GB of on-board storage, WiFI, DLNA and Bluetooth 3.0.
Again, we'll be touring the LG stand at Mobile World Congress to give you a better look at the device then.