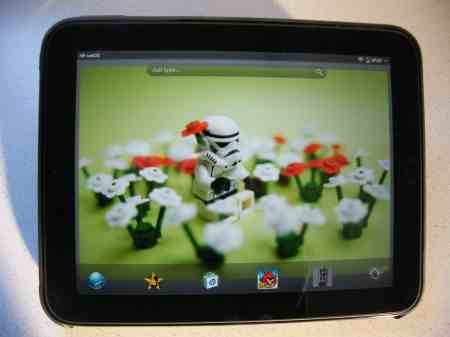 It seems like a week doesn't go by without a new tablet being released, each of which aiming to topple the iPad from its throne, and most of which fail abysmally. There are currently dozens of Android tablets on the market with some starting from as little as £70.
However, with the iPad continuing to outsell Android tablets 24:1, it would seem that even lower prices aren't encouraging buyers to invest in Android tablets. Technology lovers are crying out for something different and, despite the fact that it was discontinued recently, the HP TouchPad could have offered just that. Today we're hearing that production of the tablet has ceased completely. But could it have been a game changer ? It ran the WebOS operating system but there's already an Android port which those lucky bargain-hunters have already tried out.
It's widely thought that HP purchased WebOS because they noticed the potential for tablets. Although it's not as well-known as iOS or Android, the ToucPad seemed incredibly intuitive, responsive and user-friendly piece of software. The operating system was based on a multi-tasking aspect that many lower priced tablets lacked.
Although the range of apps available for the TouchPad is not as wide as for iOS or Android devices, the TouchPad came with a lot of built in functionality. Dropbox, Google Mail and Skype are all supported, and developers can add functionality if their service is not. It's these features are more that makes the HP TouchPad stand out from the swathes of other iPad wannabes.