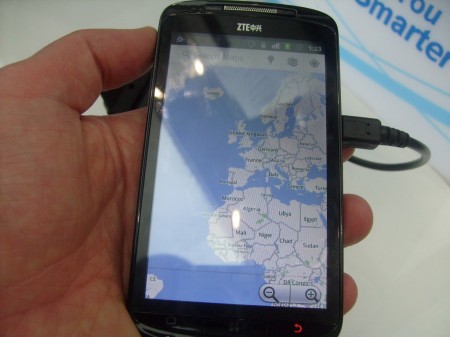 The new ZTE Skate and ZTE Libra handsets have landed at The Smartphone Centre. These handsets are manufacturer unlocked and delivery is completely free.
You can bag the ZTE Skate for just £214.94. It's a thin device with a large 4.3″ 800×400 pixel screen, 800MHz processor, 5 megapixel camera, aGPS, microSD expansion, WiFi, Bluetooth 2.1, 3.5mm audio port, FM radio and the Android 2.3 operating system. We took a close-up look at the Skate back in February and you can see the hands-on video below.
The ZTE Libra is even less, just £159.95, and comes equipped with a 3.5" 800×400 pixel screen and Android 2.3.4. It's powered by a 600MHz processor and has a 5 megapixel camera, WiFi, microSD expansion, aGPS, Bluetooth 2.1, FM radio and a 1250 mAh battery.
Links – ZTE Skate – ZTE Libra – The Smartphone Centre Blog