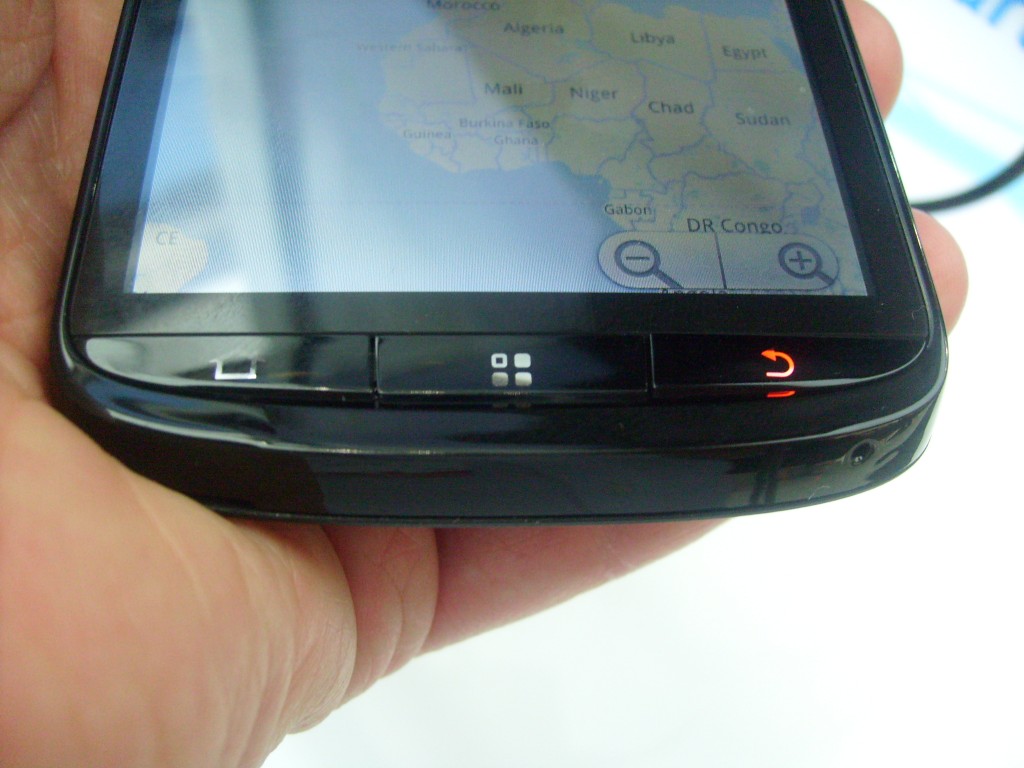 ZTE today announced this, the Skate. It has a large 4.3″ screen and an Amigo Android cover which is "specifically designed for young and fashionable users who like social networking". Inside there's an 800MGz CPU and an Adreno 200 graphics processor unit. Yes, it's thin and yes, it's lightweight, but it lacked a little in the build-quality for us. Those function buttons up-front were a little creaky. Around the back there's a 5 megapixel camera and inside you get aGPS, G-Sonsors, Bluetooth, WiFi and HSDPA connectivity.
Available from May this will be available "worldwide".
Click on for the full press release. Video below…
[yframe url='http://www.youtube.com/watch?v=NsBENSQXAAc']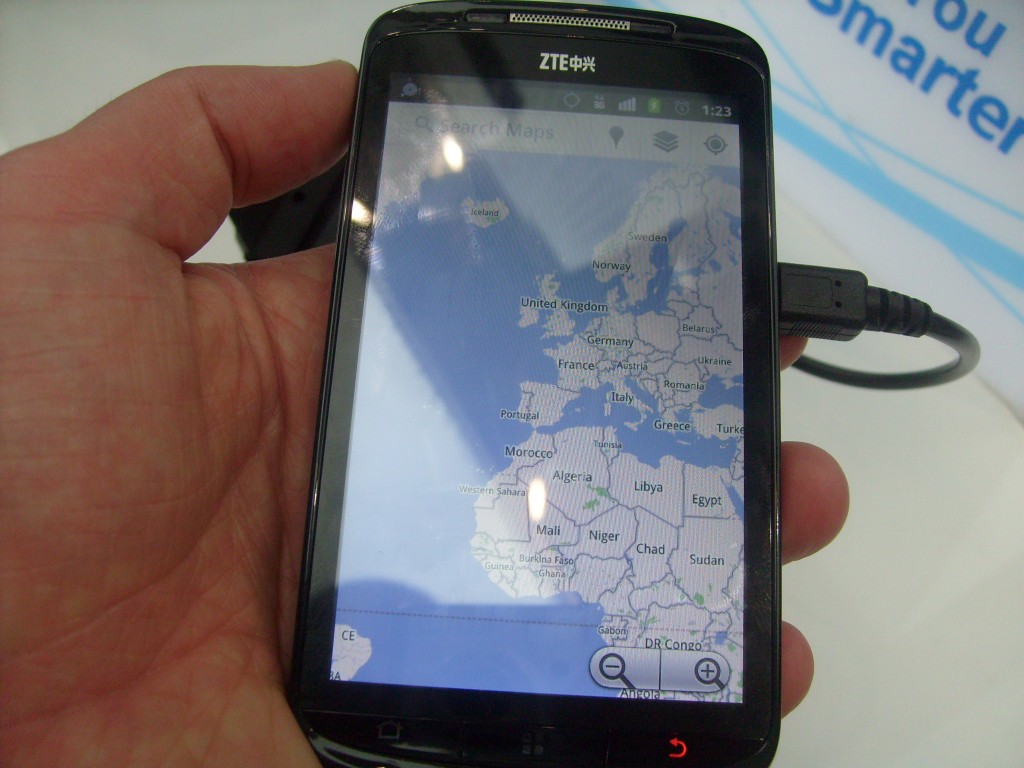 ZTE Unveils Skate Smartphone at GSMA Mobile World Congress

Featuring a large 4.3-inch screen and Android 2.3 operating system

14 February 2011, Barcelona, Spain – ZTE Corporation ("ZTE") (H share stock code: 0763.HK / A share stock code: 000063.SZ), a leading global provider of telecommunications equipment and network solutions, today launched its flagship Android Smartphone, the ZTE Skate, at the GSMA Mobile World Congress 2011 in Barcelona. The company also announced its new "Light Your Smart World" strategy, under which ZTE will promote its entire range of signature smart products, including tablet devices, internet boxes and Smartphones.

Inspired by the skateboard, the ZTE Skate is fashionably thin and lightweight at only 120g, featuring a large 4.3-inch screen to provide an optimal web surfing experience to consumers. It uses the Android 2.3 operating system, an 800MHz processor and the Adreno 200 graphics processing unit (GPU) to support the widescreen, high-definition display. In addition, the ZTE Skate also incorporates a 5MP camera, multimedia Bluetooth extension, A-GPS capability, hardware compass, and G-sensor.

The open Android operating system ensures that the Skate can run an extensive range of apps, meeting not only the in-depth customisation needs of operators, but also providing a user-friendly user interface (UI), and convenient and powerful multimedia features. The Skate supports GSM/GPRS/EDGE at 900/1800/1900MHz and HSDPA/UMTS at 900/2100MHz, as well as WiFi internet access.

The ZTE Skate is expected to be available from May 2011 in markets worldwide. The Smartphone launch also kicks off ZTE's "Light Your Smart World" smart product strategy. At GSMA Mobile World Congress 2011, ZTE is showcasing a range of smart terminals including its Android-based Amigo slide phone designed for young and fashionable users, the highly successful Blade Android Smartphone, and the F952 handset running Brew MP and supporting the WAC (Wholesale Applications Community).

An IDC report shows that ZTE has become one of the world's top five handset makers – in 2010 the company's global shipment of handsets reached 60 million units and terminal products over 90 million units. Signature models such as the ZTE Blade and ZTE Light became bestsellers across multiple markets, achieving outstanding sales records in more than 30 countries including Europe and Japan, within a very short period of time. The ZTE Blade was also frequently referred to as the "Most Valuable Smartphone" by media in these markets.