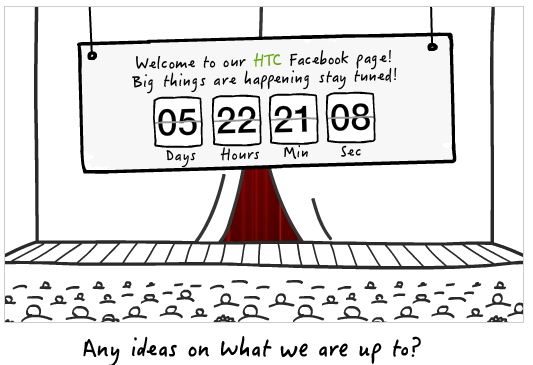 The build-up to Mobile World Congress continues. HTC have now added a countdown timer to the big announcements on their Facebook page. It states that "Big things are happening" and teases with the line "Any ideas on what we are up to?"
So far we're expecting a possible HTC Wildfire 2 announcement, the Desire 2, a a new Smart device and we'll perhaps see this and this device in the flesh. Oh, and let's not forget those rumours of a HTC Android tablet.
One things for sure, it's only a matter of days before we'll get the full low-down and we'll be reporting live from the event in Barcelona.
Link – Facebook.com/HTC