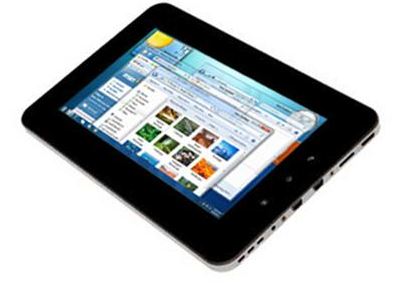 Another cheap Android tablet to add to the collection now and BT have this, the "Storage Options" 7″ touch-screen ARM11 2GB Android 2.1 tablet. It's just £132.75 and the reviews posted on the product page seem to be positive so far, although the manual seems to be a little poor. Pah, manuals, who needs them eh ?
This tablet has an 800Mhz CPU, 800×480 resistive screen, 2GB of built-in memory and microSD card slot, Wifi, webcam, HD video and 3400mAh battery.
Our recommendation? Skip it and stretch your budget a little – the Galaxy Tab.
Update – Looks like the same device is a little cheaper in Maplin – it's also called the "Scroll Tablet" and costs £129.99 with Maplin.
Link – shop.bt.com
Credit Eurodroid