HTC D616W, complete with octacore CPU, snapped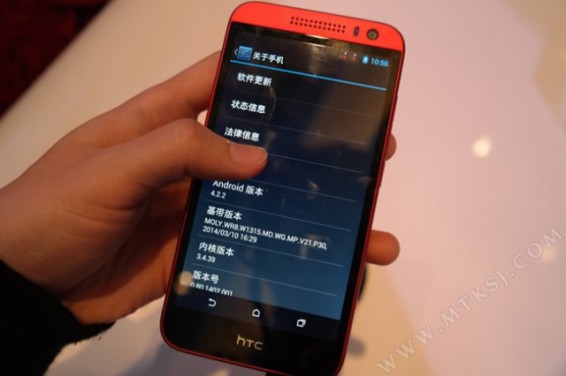 The jury is out on whether this is an "octacore" or "octocore". Let's just call it an 8-core phone because my spell check says they're both wrong.
This is the catchily-titled HTC D616W and, if I'm honest, it looks a lot like the HTC 816. The spec, however, is a lot better and inside you'll find a 1.7GHz octa/octocore CPU, 5″ 1280×720 pixel display (like the HTC One (M8)) and two cameras – an 8 megapixel rear and a 2 mega-pixel front.
This handset will be available for 1299 Yuan in China. These pictures come courtesy of mtksj.com