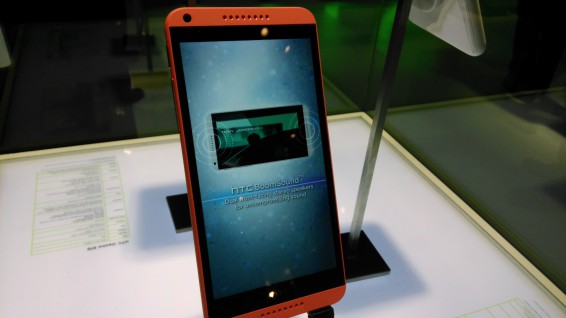 HTC are being a little coy about this one. We can't turn it on and there's not many of them on the stand, but the new Desire looks pretty swish indeed. I managed to get a hands-on with the device and, although it's not made from cool aluminium like the One, it felt great and solidly build.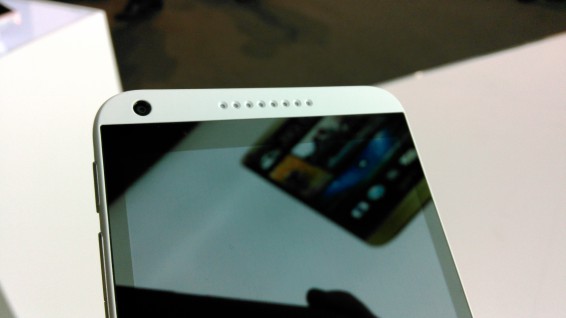 HTC announced this on Monday and yes, it's mid-range, but it certainly doesn't look that way. Sure, you can draw comparisons between this and perhaps the iPhone 5C but believe me, you're going to actually want to buy this.
Yes, it's a plastic version of the HTC One, but the quality of the device still shines through and the specs really aren't to be sniffed at.
The 5.5″ screen has a 1280×720 pixel screen – sadly we couldn't see that turned on – and there's a quad-core 1.6GHz CPU with 1.5GB RAM and 8GB of ROM. If that's not enough memory then your can add another 128GB via the microSD card slot. Other specs include a 13 megapixel rear cam and a front-facing 5 megapixel shooter. No Ultrapixel tech here.
This is a dual-SIM handset and felt really rather good in the hand. No details on pricing or availability as yet, but we'll being these to you when we hear more.