Dynamic head-tracking enabled, noise cancelling wireless earbuds for true immersion.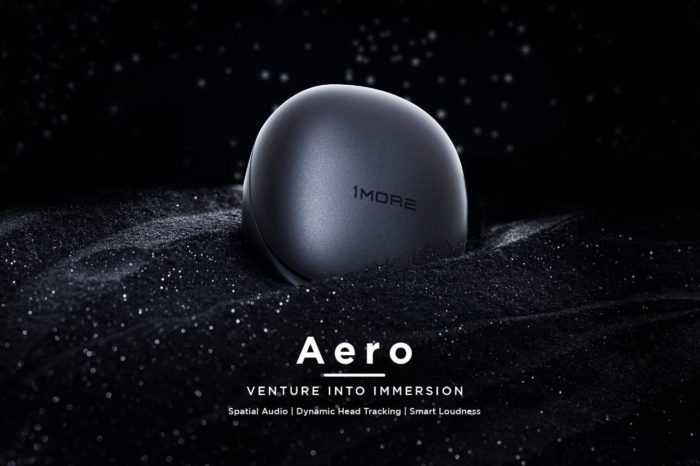 1MORE, a globally distributed premium consumer audio company, announces a new exciting edition to its True Wireless earbuds range with the release of the 1MORE Aero. The Aero is one of only a select handful of earbuds offering a new listening experience with the inclusion of Spatial Audio; a dynamic head-tracking technology via a built-in gyroscope allowing the user to 'venture into immersion' as the company says.
Along with the ability to detect the listener's head movements in real time, the Aero comes complete with 1MORE's wide frequency QuietMax active noise cancelling technology that provides up to 42dB of noise cancelling depth at a wider than normal range of frequencies from 40Hz up to 4000Hz, meaning the 1MORE Aero can block out more of the ambient noise whether it be the roar from the in-flight engines to the hustle & bustle of traditional city life. Additionally, the Aero introduces the Smart Loudness Technology for the first time to provide a richer more complete listening experience even at lower volumes as the Ai will automatically compensate for many of the missing details both at high & low frequencies, thus allowing the Aero to deliver a punchier, much more resonant sound.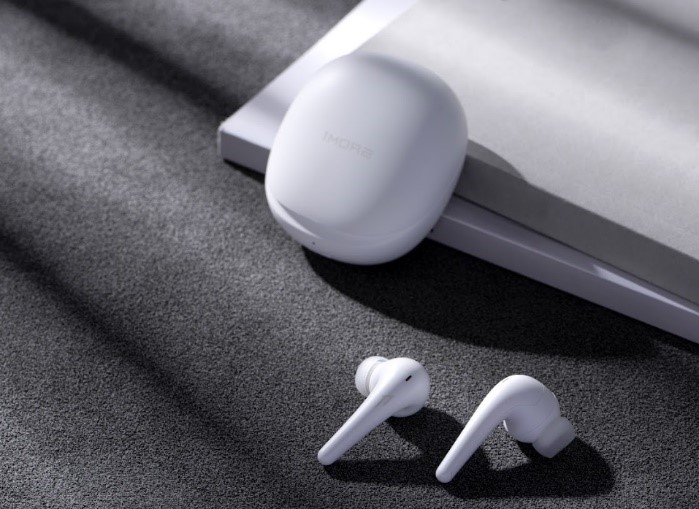 Featuring 10mm drivers alongside diamond-like-carbon diaphragm for both an impactful bass and scintillating acoustic highs, the 1MORE Aero caters for all music genres thanks to including no less than 12 studio-grade EQ presets via the 1MORE MUSIC App to allow the Aero to easily handle anything from rock to pop.
Like most of 1MORE's headphones, the Aero is already precisely tuned and balanced as Luca Bignardi – 1MORE's famed in-house 4-time Grammy award-winning sound engineer – has lent his special touch & ears to transform the Aero into a well-rounded, but natural sounding headphone. Users will want to wear the Aero all-day long and thankfully they do just that, offering more than a day's playtime with 28-hours of total musical enjoyment and a convenient 15-minute Quick Charge feature that will allow the Aero to gain back 3-hours of playtime. If that wasn't enough, the 1MORE Aero features Qi technology for effortless wireless charging. Not forgetting that they support the latest Dual-Device connectivity that allows for a simultaneous connection of two separate devices that the user can seamlessly switch between.
1MORE' QuietMax noise cancellation suite has been a staple of the company for a little while now and it makes its appearance once again on the Aero but this time offering a wider frequency coverage from 40Hz-4000Hz of noise cancelling cover. Not only that, the 1MORE Aero is said to suppress an astonishing 42dB of noise cancelling depth across this wide frequency spectrum. Moreover, in addition to offering a fuller ambient noise suppressing experience, the Aero comes with not one but five noise cancelling modes including a milder mode for those situations when life isn't so busy or as noisy as a jet engine.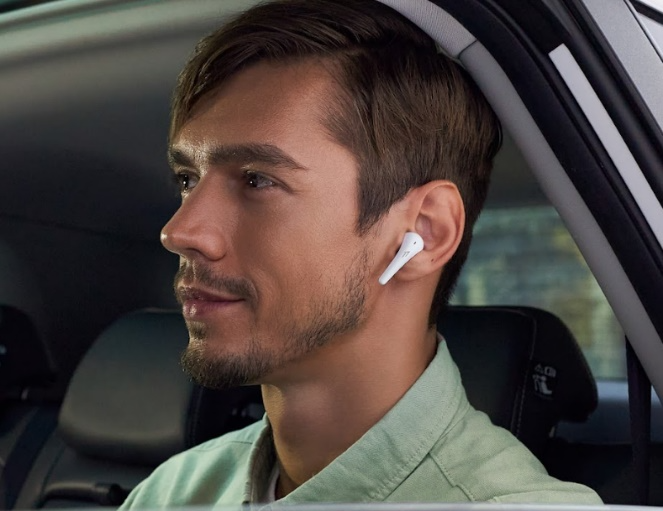 The Aero still includes 1MORE's touted Wind Noise Resistant mode to help filter out microphone interference on winder days and an Adapter ANC mode if the user would prefer a more convenient solution to automatically detect in real time the right level of noise cancelling depth based on the ambient sounds around them. Should the user need to, the Aero further offers support for allowing the wearer to allow ambient noises into the earbuds via the headphones Transparency Mode that keeps the real world at their fingertips to clearly hear important travel announcements all without removing the earbuds.
The new Aero earbuds will be available for £99.99 from Amazon UK and $109.99 from Amazon. 1MORE is also offering $20/£20/€20 off between October 18th to November 18th using coupons at Amazon and via the code 'AERO20' redeemable on the 1MORE USA website and on the new 1MORE UK website