If you're interested in the rather excellent OnePlus Nord, you'll no doubt be pleased to hear that O2 have picked up the phone and are offering it on plans starting at £28.70 per month (5GB with £20 upfront on a 36 month deal).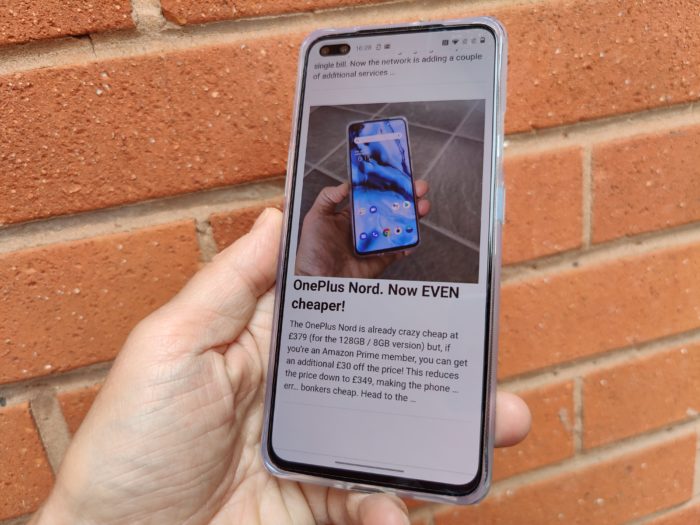 There's other options too of course – you can pay £369 to buy it outright or perhaps plumb for their 15GB monthly deal which sees you paying £31.70 per month with a £20 upfront payment (36 months). That'll also get you 6 months of Disney+, or 3 months of Amazon Prime Video, Amazon Music Unlimited, Audible and more. Just choose the "O2 Extra" when you place the order.
Personally I'd love to see the OnePlus Nord appearing on other networks too, but don't forget that you can buy the phone outright and stick a SIM-only deal on it instead.
While you're here, don't forget to check out the OnePlus Nord review, or watch the video overview below!