After a decade in operation, Xiaomi (who are behind those "Mi" phones you've probably seen) is now number three globally. The latest Canalys reportshows that the company has shipped a massive 47.1 million devices globally, hitting a 45% growth in the previous quarter.
Here in Europe, Xiaomi has seen an even bigger growth – up 88% growth.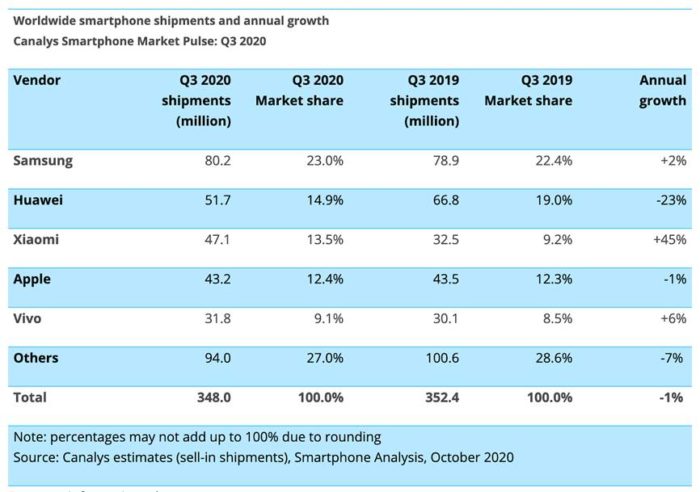 Wen Ou, Head of Western Europe at Xiaomi told us..
Despite the impact of COVID-19 in the first half of 2020, Xiaomi's diversified product ecosystem has continued to grow, illustrating its business resilience. We firmly believe that no matter what, the pursuit of technological innovations will always be the prerequisite for Xiaomi's competitiveness; offering amazing products at accessible and honest prices is an evergreen strategy throughout economic cycles; and making the coolest products is inherent to our engineering culture. These three principles guarantee Xiaomi's high quality growth ahead, and are our manifesto for the next decade.
Xiaomi launched here in the UK two years ago and, although Huawei are still number two, the recent US trade blocks are beginning to bite. There's now a big increase in other smartphone brands instead.