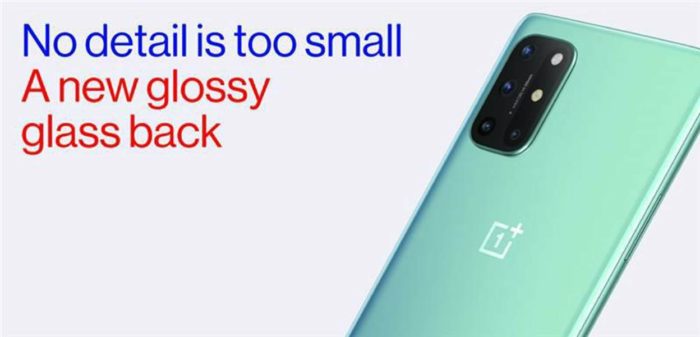 I keep falling into the OnePlus trap! Every time a new phone is about to be announced, we get small chunks of information dripping out every few days about it.
Today, it's all about the glossy glass back on the Aquamarine Green version of the upcoming OnePlus 8T. This is a phone that we'll see launched on October 14th, but the shiny glass rear-end will apparently give the phone a translucent and refined look. Plus, if the other OnePlus phones are anything to go by, you'll probably be getting a see-through case in the box so you can continue to enjoy the shiny posterior whilst keeping it protected.
A OnePlus blog post states that…
Our ID engineers have explored ways to bring out the translucent and glossy texture of the glass, while maintaining a thin and sturdy profile that also reduces fingerprint accumulation. After exploring countless iterations with different CMFs (color, material and finish) for more than 4 months, we achieved a breakthrough and produced a remarkable glossy back cover for the new Aquamarine Green variant of the OnePlus 8T. This version takes advantage of diffuse reflection, a form of light refraction that scatters light in an expansive array of angles and directions, to produce a clean, gleaming surface that effectively mitigates the buildup of fingerprints.
As usual, we'll have all the coverage live from the event and a hands-on with the phone shortly after. The back of the Green model has a surface which is made up of 7 layers created using one of the most advanced finishings in the industry.