TCL is a relatively unknown company here in the UK but they are i fact big players in the tech world and are now making a play for more awareness in the UK. They recently launched the TCL 10 smartphone in a few different guises here in the UK and they are now looking to add to that with the launch of the TCL 10 TABMAX and TCL 10 TABMID tablets that they have just announced in Berlin at their press conference.
So what are these tablets all about.
TCL 10 TABMAX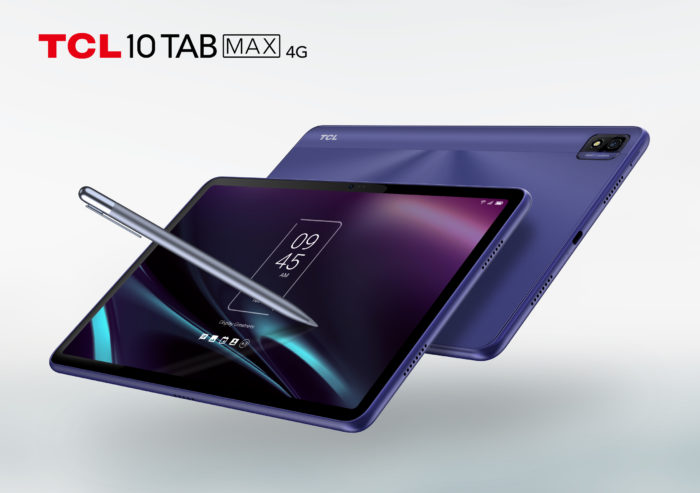 Well the TCL 10 TABMAX is going to be the better specified of the two devices and will offer a 10.36-inch FHD+ display,  with 8.3mm narrow bezels and widescreen layout. It will also offer the TCL Stylus to allow for drawing writing and of course doodling. It is a low latency stylus to ensure the smoothest feel that you get without actually putting a pen to paper. In addition, the tablet will also support the use of a Type cover for productivity and in some regions, a 4G unit will be available (these regions are still TBC).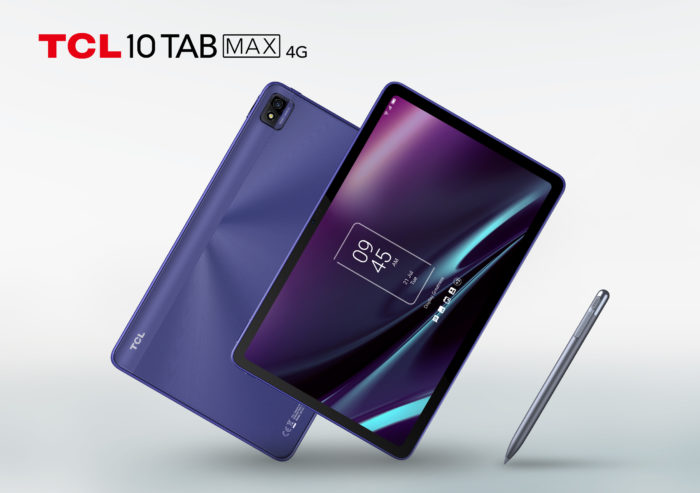 Another handy feature of the TCL 10 TABMAX is that it offers various eye strain prevention measures such as No Flicker, No Blue light and better brightness and tonality. All of these features fall under the NXTVISION moniker for the display technology. In addition to these, it also has another trick up its sleeve. If you are using the screen up close ie within 25cms then it will signal this to the user which could be handy for those times when you kids are using it for games. Oh yeah, kids can also have a safe Kids mode setup with parental control in place to stop them doing things they shouldn't be doing.
The TCL 10 TABMAX will come with an 8 MP front-facing camera and a 13 MP rear-facing cam, it has an 8000mah battery for all-day use (and then some), the already mentioned screen size of 10.36″ and that is all we know for now. Pricing will start at €299 and €249 for the 4G and Wifi Models and the Wifi Only Models respectively. UK prices are still to be confirmed at this time.
TCL 10 TABMID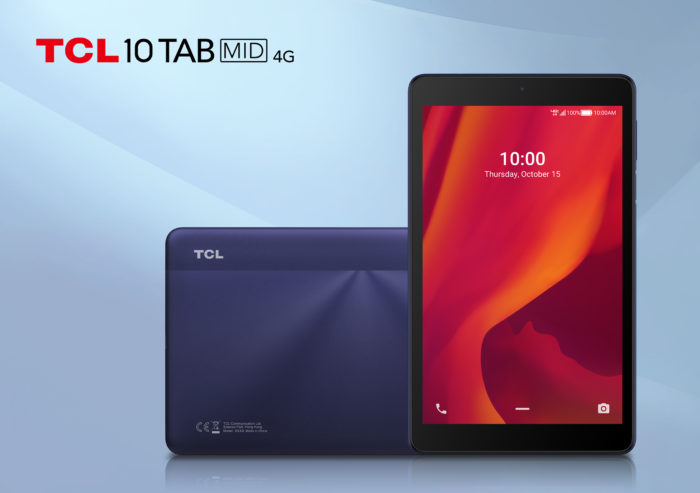 The TCL 10 TABMIDis the smaller brother of the TCL 10 TABMAX as featured above but it does share a lot with its bigger sibling. It uses the same NXTVISION tech as the bigger device albeit on a smaller 8″ IPS panel. This makes it great for use on the go for reading and media playback. 
The tablet itself is powered by a Snapdragon 665 processor and has an unnamed high-performance GPU to allow for gaming and video playback. Like the bigger device, the TCL 10 TABMIDalso has support for Kids Mode and all the relevant safety feature that entails. It will also work with Google Assistant allowing for seamless voice control.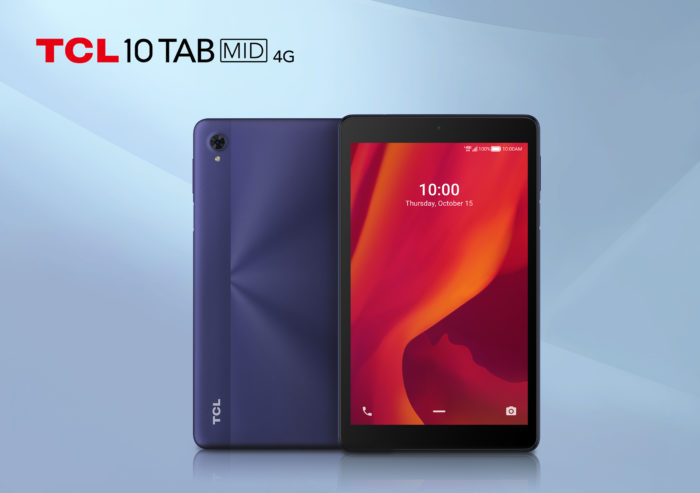 The battery for TCL 10 TABMID is a 5500mah size giving enough juice for all-day usage and this will be hidden away by a premium special-edition dark blue back cover. We also have slightly downgraded cameras present this time around being a 5MP shooter for the front and an 8MP one for the rear. It will available as a 4G/Wifi variant for €229
As to when these tablets are going to be available in the UK that is still very much under discussion with the retailers. They will be available in mainland Europe from the beginning of Q4 so just in time for Christmas, however, we will have to be a bit more patient and what until Q1 2021 to see them arrive on our shores. This is quite common to see after IFA as they are mainly targeting launches in Europe first particularly for companies like TCL.
So that is all she wrote for the mobile announcement from IFA for TCL, They are also announcing some other developments within their extenvie line up including some new TVS so well worth a look at their Websitr if you are in the market.