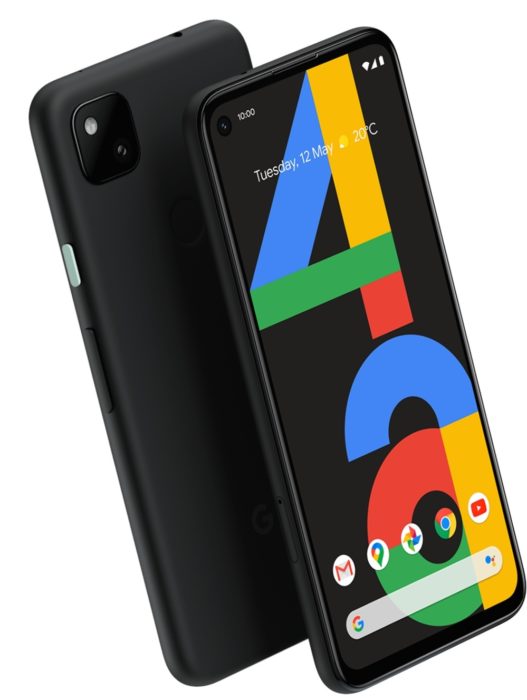 Ooh now. £349 for your next Google smartphone. I'm liking all these supposed "mid-range" smartphones. It's clearly bonkers-conkers to pay nearly £1,000 for a smartphone, so phones like the OnePlus Nord are really raising eyebrows.
This, the new Google Pixel 4a, is even cheaper at £349, although in fairness the specs aren't quite as good as the Nord.
Vodafone tell me that they'll be picking it up, or you can simply buy the thing direct from the Google Store. It comes with a 5.81″ screen (yes, that's the first time I've seen a sub-6″ screen for a while) which has a 1080 x 2340 OLED screen at 443 ppi (19.5:9). Memory-wise you get 6GB RAM and 128GB storage.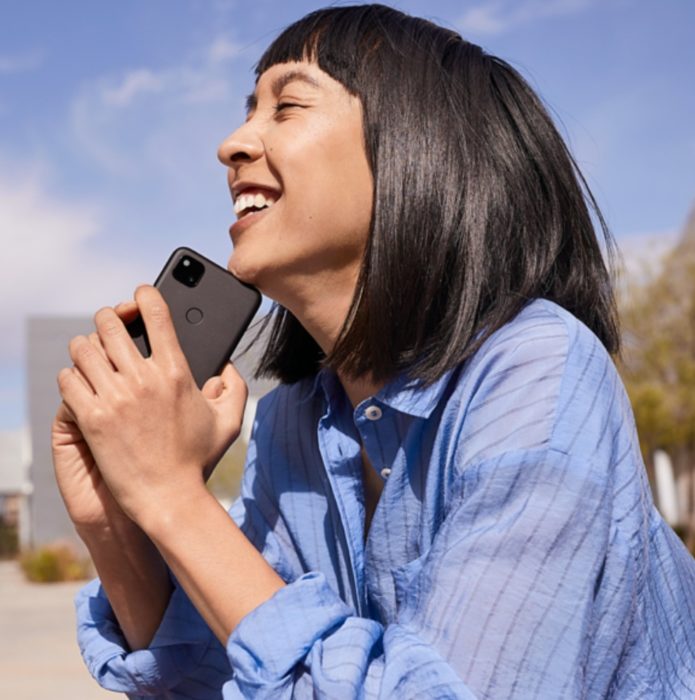 The camera setup is pretty slimmed-down, with a 12.2 megaxpixel dual-pixel shooter at the back plus an 8 megapixel front selfie lens (fixed focus).
The phone has USB-C charging and supports 18W fast-charging (appropriate charger included) for the 3140 mAh battery. It also comes with an actual 3.5mm audio port and stereo speakers.
It's runs Android 10 and is powered by a Qualcomm Snapdragon 730 CPU (octa-core 2.2GHz and 1.8GHz).
Get more info or place a pre-order head to the Google store.