For most people, the social circle is limited to friends, work colleagues, and relatives. Indeed, right now your social circle could be even more limited due to the coronavirus pandemic. Although this is enough for some people, others are looking for ways to meet new and interesting people. With technology there's no longer problems in doing this. The internet provides a lot of different ways to chat online and hook up with new friends.
You may have tried other services, but arguably one of the great ways to expand your social circle online is to use random chat.
Video chats with strangers are services that randomly connect you with other users. There's no need to register and share your data. You just go to the website and chat. This is a really convenient dating format without unnecessary distractions and, as a rule, it is completely free. With a smartphone or laptop you'll have access to dozens of popular random chats. Everyone can find someone out there to have a laugh with.
7 popular random video chats
Over the past 5-10 years, several stranger video chats appeared, which occupy a leading position even now, in 2020. We've taken a look at the following options..

Omegle. This is one of the first and most famous random chat rooms. The website was launched in March 2009, and to this day remains very popular. The principle of operation is classic – you go to the website and select the chat format (text or video). After that, the system randomly selects someone for you. A distinctive feature of Omegle is the ability to indicate your interests. Thus, the website will pick the users with the same interests for you. Imagine speed dating, but with people who you know you've got something in common with.
Chatspin. According to the developers, there are about three thousand people on the website at all times. Here you can filter people by country, and search for men or women only. There is a function of masks, thanks to which the participants are even more anonymous. Other users can be invited to a private chat. The Chatspin app for iOS is available.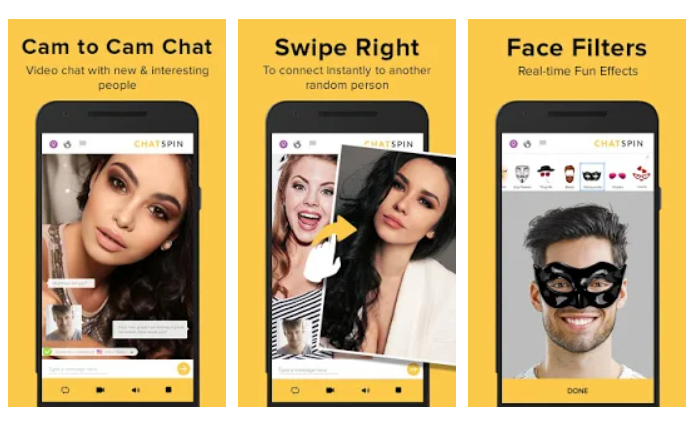 CooMeet. The search on this service is done by gender, unlike other random video chats, CooMeet allows men to talk to female strangers online. The website has excellent video and audio quality and high-speed connection. Profiles of girls on the website are verified by moderators.
Chatrandom. This is a popular website for chatting with strangers from around the world. It allows you to search only girls or guys, or enable search by country. Registration and input of personal data are not required. For convenience, you can use the Android application and chat anywhere, anytime.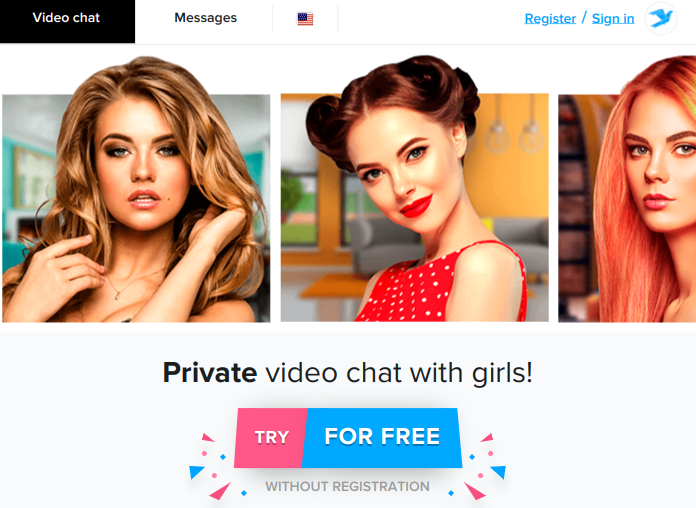 Bazoocam. It is a classic model of random chats. However, it has one important difference. The service tries to connect you with strangers who are geographically closer to you. This allows you to find those people with whom it is possible to meet in real life. The resource administration pays special attention to security and moderation. According to the developers of Bazoocam, more than 40 moderators work here. You may be blocked for 20 days or banned for life for violation of the rules of the website.

Chatroulette. This is one of the most famous random chats. This service at one time experienced ups and downs. Now after a major update and increased security, it is gaining popularity again. Registration and input of your own data are not required. You just go to the website and start chatting with a random user.
Hey People. This resource is not as popular as the previous ones, but it has some major advantages. For example, you can leave a complaint against another user and send him/her to the 'ignore' list. In addition, you have a list of friends, where you can add interesting people in one click. This way you will not lose them and will be able to chat again. For a more accurate search, just indicate your interests.
Of course, this list goes on. We talked only about the most popular and time-tested resources. You can use alternative ones – the choice is yours.
Why are random video chats so popular?
A lot of communication formats are available now- social networks, instant messengers, websites and dating apps. But even with such a wide range of options, webchat still remains very popular. There are several reasons for this..
The ability to quickly find interesting people. There is no need to register, use the search, try to start a conversation with a person who is not interested in it. Just one click and you are already chatting! Such simplicity and convenience have done their job. Random webcam chats mean speed, accessibility, and a wide audience of interesting people.
Huge user geography. It is here that you can find interlocutors from almost anywhere in the world. And if you want, just limit your search to your country or region. It is enough to choose a random video chat, where such a function is provided.

Freedom of communication on virtually any topic. Surely you have found yourself in a situation when there is nobody you can discuss interesting topics with. On the Internet, it is much easier to find interlocutors by certain categories of interests. The main thing is to make sure that these topics do not contradict the rules of the resource. Other than that, enjoy complete freedom!
Stranger video chat allows you to improve your communication skills and overcome embarrassment. And in some cases, you can even "pump" your knowledge of foreign languages. After all, the best training is practice. Many portals charge a lot of money for the opportunity to communicate with a native speaker of another language. Here it is completely free.
If for some reason you still haven't used chats with random people, be sure to give them a try. They are fundamentally different from social networks, instant messengers and dating websites. The opportunity to communicate with new and interesting people every day is great. And most importantly, it is free!