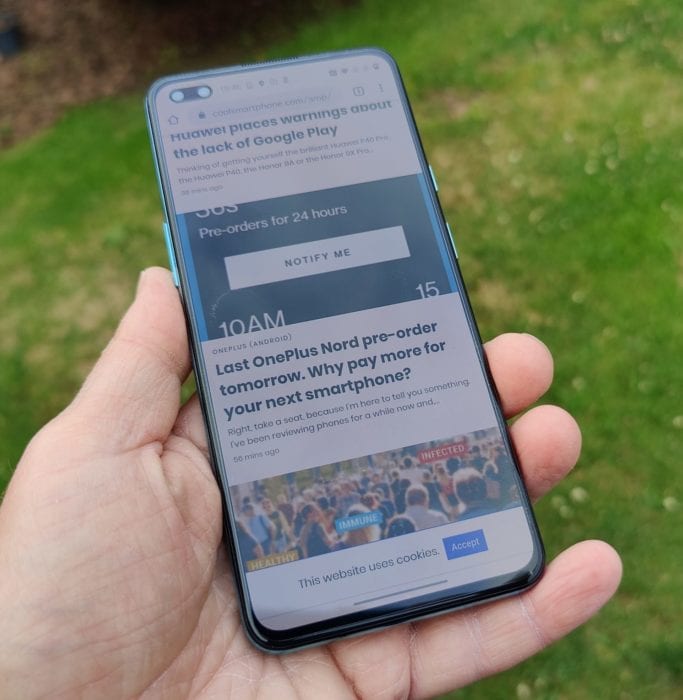 I mean, we knew some bits about the OnePlus Nord before this event. But the price they just announced?
Bejesus. That's an insanely cheap price. The 8GB / 128GB OnePlus Nord is £379. The 12GB / 256GB OnePlus Nord is £469.
Yesterday we looked an another Snapdragon 765 / 765G phone, the Moto G 5G Plus. That has 128GB storage / 6GB RAM, a 90Hz 6.7″ 1080 x 2520 pixel screen and a great set of cameras.
Up front it a dual selfie setup (like the Nord) and there's a quad-camera setup around the back featuring a 48 megapixel main shooter (like the Nord). OK, so it's got a bit less RAM, but the screen is similar and so is that camera setup. That's £249 for the 128GB / 6GB model.
Then there's the Nokia 8.3 5G, Motorola Moto Edge, Oppo Reno 3 Pro 5G, Oppo Find X2 Lite.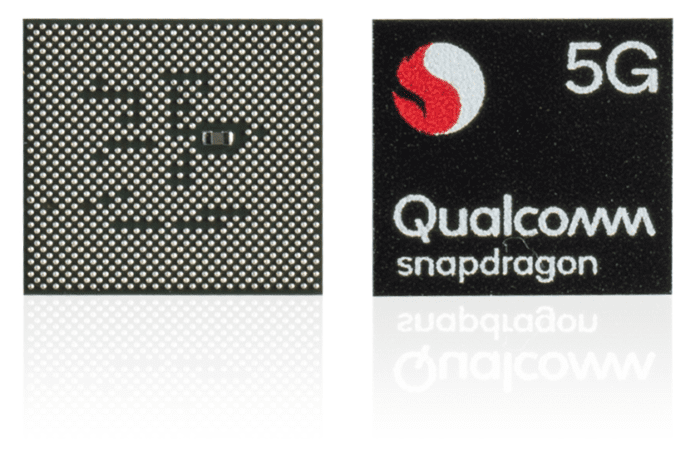 The OnePlus Nord (with a Snapdragon 765G – 6 cores @ 1.8GHz, 1 @ 2.2Ghz and 1 @ 2.4GHz) and the OnePlus 8 Pro (with a Snapdragon 865 – 4 cores @ 1.8Ghz, 3 @ 2.42 GHz and 1 @ 2.84 GHz) do seem (and I can attest to this) very similar on a day-to-day basis speed-wise. Sure, the 120Hz panel and the top-end games on the OnePlus 8 Pro will show an advantage, but the 90Hz panel and the browsing, tweeting, TikTok-ing and Instagram-ing will be a very similar experience – if not the same – on both phones.
Personally I believe we're at a tipping point. A lot of people are still going to replace their flagship phone (on £40 or £50 monthly contracts) with new flagship phones, but the Snapdragon 765 and Snapdragon 765G is going to make that £299-£500 price-range far more appealing. We're going to get more sensibly-priced phones which are still powerful, with top-end cameras and great screens.
On your left, a OnePlus Nord for £379. On your right, a Samsung Galaxy S20 for £800. For your extra £421 what are you getting? Both phones have 8GB RAM and 128GB storage. What you get, for all that extra cash, is a slightly better camera setup, a microSD card, a curvy higher-resolution screen and a slightly faster CPU. You've got to ask yourself, is that worth you paying more than double the cost? Really?