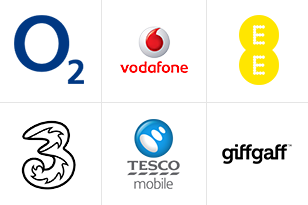 I've written about this in the past but still get emails about it so, as we're all on lockdown right now, I thought it'd be a great time to go through the steps of switching networks.
Yes, actually switching.
It can see like a frightening thing for some, and many stay loyal to their network just like they would with their bank.
Indeed, I was one of them. I had my first mobile phone on "Orange" back in the day and stayed on EE for years and years as they transitioned into EE etc. When I finally switched away, there was a gauntlet of retention teams and special deals thrown at me in an effort to stay. It quickly became a bit confusing and you start questioning whether you're doing the right thing.

So, here's the quick steps if you're looking to upgrade your phone.
– Write down what you want. The phone you want, the amount of data you want and the length of contract you want.
– It's important to choose the right mobile phone deal for you, so find one that ticks all your boxes. Don't forget to check all networks – not just the "big four".
You have a couple of options from here on in. To move to a different network, you'll need to get a "PAC". This is the magic code to give to your new provider so that you can switch.
– If you want to quickly switch and keep your number, text 'PAC' to 65075 to start the process.
– If you're interested in hearing what your current network can offer, call them up and press the relevant button for "thinking of leaving"..
Three: 0333 338 1001
O2: 0344 809 0202
EE: 0800 956 6000
Vodafone: 0333 304 0191
You'll get through to a "Retentions Team". It's their job to keep you as a customer. Be firm. Don't be afraid to say no. Tell them the deal you've found. Ask them to beat it. Not match it. Actually beat it. If they can't, ask for your "PAC". They may then offer an even better deal.

No matter what happens, and even if you've got your PAC and you're having second thoughts, you don't have to move. You have to give the PAC to your new provider to complete the process. Also, it's worth noting that you may still get calls from your existing network after you've received your PAC in order to tempt you back. The teams doing these "post PAC calls" tend to have additional budget for offering you a deal, so you could end up in an even better position.