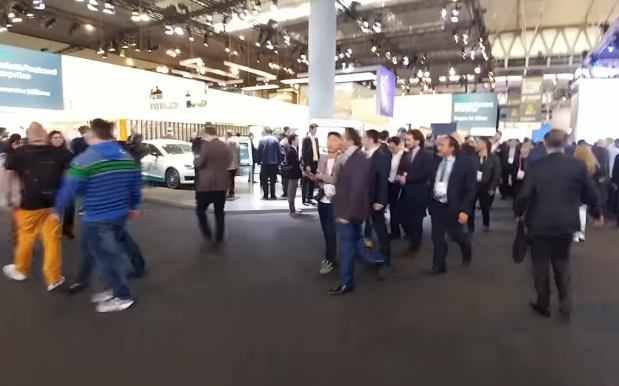 We've had yet another email this morning and Intel have now pulled out of the big Barcelona bash. The reason, once again, is the threat of the coronavirus. Our list of companies that are changing their commitment to the Mobile World Congress is now growing almost by the hour.
Intel have just stated that ..
The safety and wellbeing of all our employees and partners is our top priority, and we have withdrawn from this year's Mobile World Congress out of an abundance of caution.

We are grateful to the GSMA for their understanding and look forward to attending and supporting future Mobile World Congress events.
The full list of companies who've cancelled entirely is now (in no particular order) Sony, LG Electronics, Ericsson, TCL, Amazon, F5, Vivo, Viavi, Umidigi, NVIDIA, MediaTek, NTT Docomo, InterDigital, iconectiv, Amdocs, Commscope, Dali Wireless and Accedian. Intel is the latest to go on that list.


In addition, ZTE are cancelling a press launch but will be there. The same can be said for TCL, who will still be exhibiting but have cancelled their press conference too.
The GSMA have added their advice but are keen to throw their commitment behind the event..
While the GSMA confirm some large exhibitors have decided not to come to the show this year with others still contemplating next steps, we remain more than 2,800 exhibitors strong.
However, the MWC Floor Plans are no longer available online and Spanish newspaper La Vanguardia is reporting that the GSMA will decide on Friday whether to cancel the entire event.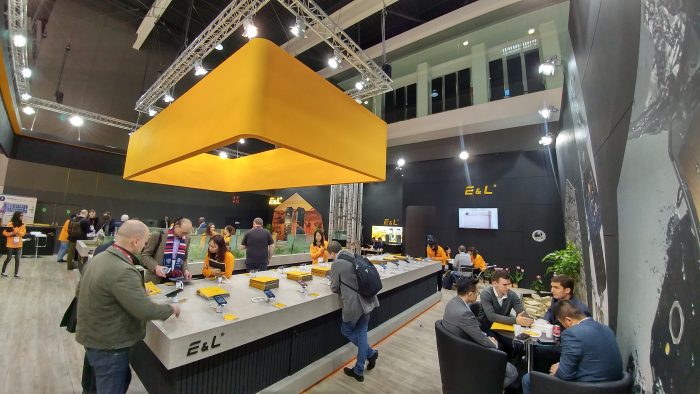 Hotels are reporting an increase in cancellations as the event draws near, and the loss of the bigger companies will be extremely noticeable given their size and the amount of floor space they normally consume.
Meanwhile though, construction continues. The event makes a huge amount of money for the local economy, so the decision to cancel it won't be taken lightly.
Update – Facebook have now cancelled too, with an all-too-familiar comment popping up on cnet…
Out of an abundance of caution, Facebook employees won't be attending this year's Mobile World Congress due to the evolving public health risks related to coronavirus. We will continue to collaborate with the GSMA and our partners and thank them for their efforts.
Update – Royole has withdrawn too. They were responsible for the FlexPai and were set to launch the FlexPai 2 at the event. They've emailed us to state..
Royole Corporation, a pioneer and the global leader in flexible technology, will no longer be showcasing its new line-up at the upcoming Mobile World Congress 2020. The difficult decision has been made due to health and safety concerns following the novel coronavirus outbreak, which was declared a global emergency by the World Health Organization on January 30, 2020.

In the past MWC events, Royole had staged very successful shows for its new technologies, including the FlexPai, the world's 1st commercially available foldable phone in 2019. It is a shame this will not follow for 2020. The company will, instead, be announcing before MWC the FlexPai 2, a brand-new foldable phone featuring flagship performance and Royole's next generation flexible technologies. More details will follow.
Update – HMD Global (home of the Nokia phones) have pulled out today. They tell us that ..
Our key focus has been to safeguard the health and well-being of employees and other stakeholders.
Their decision comes after careful "monitoring of the situation following the outbreak of Covid-19", which is the official name for the virus now. Their statement goes on to say…
The health and safety of our employees, customers, and stakeholders is our highest priority.

We believe the prudent decision is to cancel our participation at Mobile World Congress and want to express our sincere thanks to the GSMA and other authorities for their tireless efforts to address the challenges resulting from Covid-19, and they have our full support as they move forward.
Update – Volvo, BT, McAfee, Orange, Vodafone and Deutsche Telekom have cancelled in the last few hours.
The Mobile World Congress event is set to kick off on February 24th… maybe.