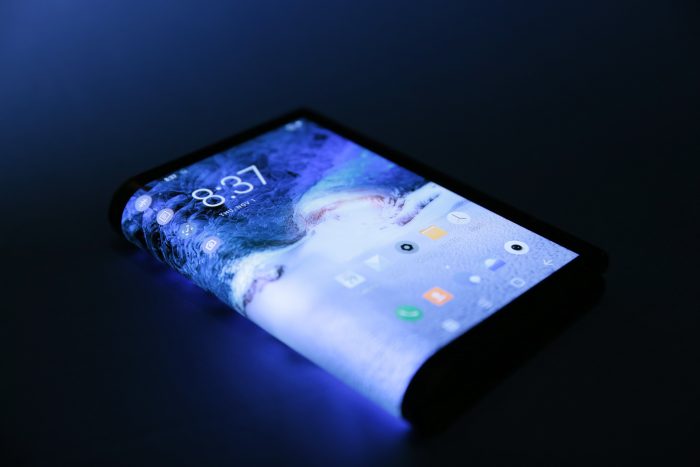 With smartphones looking more and more similar by the day, there's always a keen interest in anything that doesn't look slate-shaped. However, making it fun, different, usable to actually something that people will want to buy is a whole new thing. This, then is hopefully where the Royole FlexPai comes in. It's got a fully flexible display and flexible sensor tech, and was demonstrated at CES alongside a range of fashion wearables. These included a top hat and shirt. Also shown off was the RoWrite Smart Writing Pad, which lets the owner create, capture, store and share via a familiar notepad setup.
Royole has developed and produced a new generation of fully flexible displays which are thin, lightweight and bendable. You may remember how we saw some early bendable screens shown off in 2016 at Mobile World Congress, however they weren't ready for the mass-market just then. Now Royole have got high-resolution, high-colour saturation screens rolling off their own production facility in Shenzhen, China.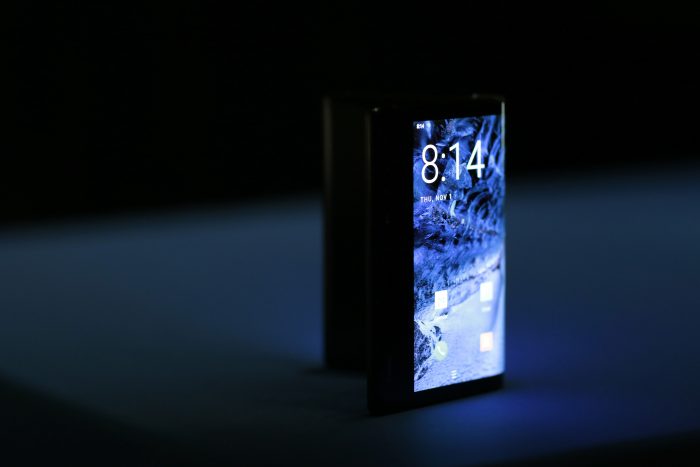 Their new FlexPai smartphone can be used either folded or unfolded, which gives you the traditional smartphone portability but with the screen size of a tablet. The device can be bent freely from 0 to 180 degrees and supports more than 200,000 different "bends".
With all that twisting and bending you might think that you could damage it, but they tell me that it can't be cracked or easily scratched. Here they proved that to us 🙂
The device supports split-screen mode and multi-tasking when opened and adjusts screen sizes automatically. Ideal for watching video or getting a larger workspace.
It's powered by a Qualcomm Snapdragon 8-series flagship SoC, and has a dual-camera setup (20 megapixel telephoto lens plus 16 megapixel wide-angle lens). A developer model of this phone is available to order globally now at www.royole.com/flexpai for £1,209. If you're in China you can get the consumer model is available.
The screen is 7.8″ 1920×1440 (4:3) in expanded mode with a screen density of 308ppi. In addition to that Qualcomm Snapdragon 855 (2.84GHz) octa-core chip, you also get either 6GB or 8GB of RAM and 128GB or 256GB of storage depending on the model. You can whack a microSD card in and it'll do GPS, WiFi, 4G, Bluetooth and so on. It's charge via USB-C and has a 3970mAh battery.