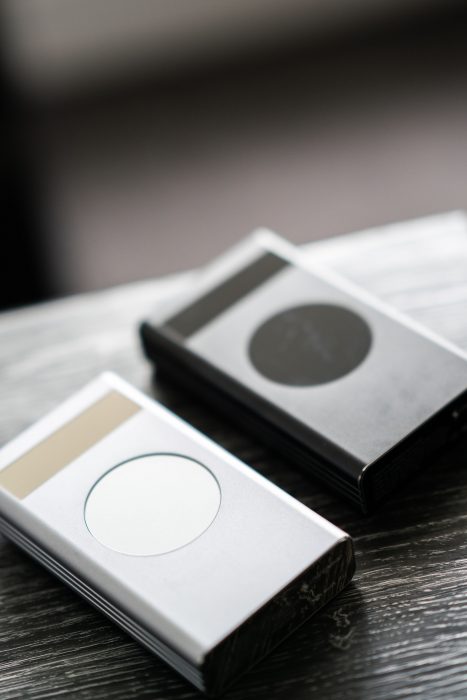 Sydney based consumer electronics brand, Chargeasap, has announced its latest innovation. It's called "Flash" and is a 20,000mAh powerbank. This has already busted their funding goal on Indiegogo.
It's touted to be the world's most powerful, most versatile and fastest charging powerbank. If you want to be part of it, the pledges start at $139/£107 for early bird or $149/£115 thereafter. The full RRP is set to be $299/£230.
The 60 day campaign will run until 27th March with shipping expected to start April 2020.
Specs:
Capacity: 20,000mAh / 74Whr
Interface:
Max 100W USB-C Power Delivery Input/Output
Max 40W USB-A Huawei Super Charge 22.5W, Oppo, Oneplus VOOC Flash Charge SVOOC Super Flash charging 40W, Vivo VOOC 22.5W
Max 18W USB-A Qualcomm Quick Charge 3.0
100W USB-C Power Delivery 3.0 Input: 5V/3A, 9V/3A, 12V/3A, 15V/3A, 20V/3A, 20V/5A
100W USB-C Power Delivery 3.0 Output: 5V/3A, 9V/3A, 12V/3A, 15V/3A, 20V/3A, 20V/5A
USB-A 1 Output: Max (5V,4.5A / 9V,2A / 12V,1.5A / 10V,4A)
USB-A 2 Output: Qualcomm Quick Charge 3.0 18W Max (5V4.5A/9V2A/12V1.5A/10V4A)
(A1 + A2 = 40W combined)
Wireless Output 2 coils: 10W Fast Charge+ 2.5w Apple Watch
Maximum Power Output: 150W
Maximum Power Input: 100W
Batteries: 4 x 21700 Tesla™ Lithium Polymer Graphene Composite Battery Cells manufactured by Panasonic
Battery Life Cycles: 2,000, 4 times more than li-po batteries
Battery Life: 5 Years
Time to 80% (16,000mAh) from empty: 25 min
Time to full charge from empty: 1 hour
DC/DC Input Efficiency: 76% – 82%
Output Efficiency: 70% ± 5%
Device Operating Temperature: -10°C (14°F) to 60°C (140°F)
Safety Protection: Over current/voltage/temperature, short circuit protection
Enclosure: Aircraft-grade Aluminium and PVC
Dimensions: 14.5cm x 8.2cm x 2.7cm (5.7″ x 3.2″ x 1.06″)
Weight: 470g (1lb)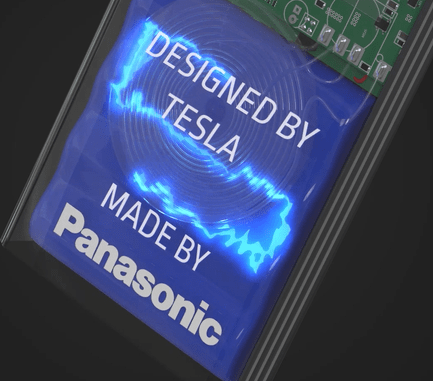 The Flash powerbank is able to charge up to 4 devices simultaneously with a total of 150W output charging. It also supports Apple Fast Charge and should charge itself fully in just 60 mins. That's 10 time faster than traditional powerbanks.
It has enough power to charge an iPhone 11 four times in just 25 minutes and can charge the MacBook Pro, smartphones and an Apple Watch (2.5W).
The device supports Apple Fast Charge, Huawei Supercharge, Oppo Flash Charge, Vivo Flash Charge, 10W Wireless Fast Charge and Qualcomm Quick Charge 3.0.
How does it do all this? Well, it uses Tesla graphene composite battery tech. The four 21700 Tesla cells have 20% higher energy density. They're also safe – allowing fast charging at low temperatures compared to standard batteries.
With a battery life cycle up to four times longer than standard batteries, it should hopefully mean that you're not put off too much by the high price. Even after five years of daily use, the Flash's battery will still perform well and Chargeasap offer a 2 year warranty, making it a totally risk-free purchase.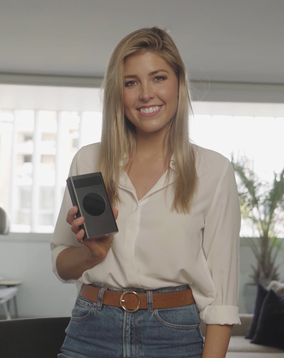 There's also specially-designed USB-A ports to charge fast-charge devices, laptops and the iPad Pro. In addition there's pass-through charging on both ports.
With some airlines, such as Air Asia, now specifying that the maximum international airline safe capacity for powerbanks being is 20,000mAh (reduced from 27,000mAh), the "Flash" can be taken on any travels without any worries that it may be confiscated at customs.
Manufactured with aircraft grade aluminium with anodised finished and available in Black or Space Grey, it is available on Indiegogo from 28th January. Prices beginning at $139/£107. It is the ideal Powerbank for gadget lovers. After the Indiegogo campaign concludes, the RRP will be $299/£230.