Websites, as you have most probably noticed, have changed immensely over the last decade or two. For us here at Coolsmartphone it's been quite a transition. We had a separate website for mobile phone users, which was a slimmed down and low-tech version. To get the full experience, you had to click on the "PC Version".

The days of gaudy looking, sparkly banner is out, and clean, professional, easy to navigate website – one which is available on any device and is fully functional no matter what – are in. If your website is looking like it needs a spring clean, or perhaps a complete overhaul, there are a few things to keep in mind which the user experience design companies also consider, when designing a new digital home for your business, especially in the age of mobile dominance.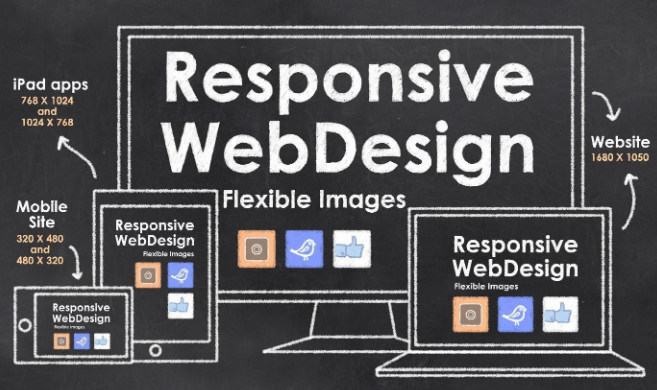 Mobile is the future
The most important thing to consider from the outset, is that the majority of web browsing now happens on mobile devices. You're probably reading this on a mobile! A few years ago, we wouldn't have even been able to put articles like this on your phone, but now mobile is king. Thing is, there's many different screen sizes. Also, you can rotate your screen too, so all of this needs to be taken into the equation.
I still, even in 2020, get asked by people when they need to make a "special mobile site". It all needs to work – on any browser, any device. Now, if you're designing a site, you'll find templates that react according to screen-sizes, but for those of you with a little knowledge of CSS and HTML (and a desire to create something really unique), building a responsive website using bootstrap could be the way to go. Whether you end up using a simple website builder or delving deeper to create your own 'one of a kind' site, mobile responsiveness should be top of your priority list.
Make sure you maximise that screen
Websites have changed drastically in recent years. Banner ads, pop-ups and floating banners just don't work on mobiles, so if you are considering adverts you must make them unobtrusive and "acceptable" on the screen real estate you have. You may also have to reduce the size of your logo or branding because it could detract from the products or services you're trying to sell.
It's a very thin line to walk, and in addition to that you must consider the impact and branding across the various social media services. Your website design should match your Twitter account, your Facebook page, and any other platform that you use for business. Your branding can consist of certain colours, graphics, and specific typography, but above all, it should be consistent. When we see those MacDonald's golden arches, or the Nike 'swoosh', we immediately know what brand we are dealing with. Make sure your company has instantly recognizable branding (albeit on a smaller scale than those corporate behemoths).
When considering your brand, it can pay dividends to involve graphic designers and people who know exactly how to create logos and brand imagery that draws attention, but if you happen to be just starting out in the business world, there is nothing stopping you from using free font tools that are available online to get yourself started.
Make the journey to the sales cart as easy as possible
When concentrating on the fact that most of your web traffic will come from mobile devices, it is important to consider just how easy it is for people to navigate your site on smaller screens. Your navigation bar shouldn't be too cramped, but equally, it should give the user access to every part of your site within a few clicks. It is also important to make sure any forms that need to be filled out by customers are easy to find, and have Autofill enabled. This is extremely helpful for those customers typing on smaller screens, as we all know how frustrating those touch keyboards can be when filling out vast amounts of information.
One other small aspect to consider when building your website, is to make sure it is future proofed. This means that you should be using technology and services that will be running for the foreseeable future. The switch away from Flash caught a lot of people by surprise, so make sure you're not spending money on a website which will need changing again quickly.
Creating an appealing, functional, is not the chore that it once was. You can use tools like WordPress to update sections of your website yourself – this means that you avoid paying web designers for extra work and you can update the content or the products yourself.
Once you have your site set up, your business is then open 24/7, and available to anyone, anywhere, at the touch of a button. In the modern, mobile-first world, your business needs to be easily reachable from the computer device that is used more than any other, which as you are most probably acutely aware, is the device residing in your own pocket.