If you're looking to turn your TV into a smart interactive device but don't want to have to spend money on a whole new TV, a set-top box running Android TV is just what you need. You can easily watch videos online and media from external storage. In addition, you can play your favourite games, browse the internet and much more – but first, you need to find out which Android TV box is the best. We've been taking a look at the Infomir MAG425A IPTV set-top box.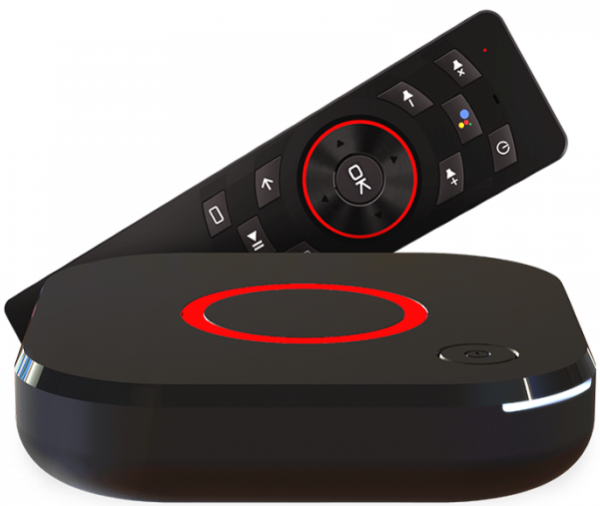 The MAG425A is an HDR-capable set-top box featuring a quad-core ARM Cortex A-53 processor. Equipped with an HDMI port, the device can be connected to any modern TV, and you can always use an HDMI converter for older models. To navigate its UI, you can use the included remote or your own smartphone.
This set-top box supports 4K video playback at 60 fps. To enjoy these in high-quality sound, the device is also equipped with an 8-channel Dolby Digital Plus system.
Another advantage of MAG425A is that it reliably maintains an internet connection thanks to its built-in dual-band Wi-Fi module. The 2.4 GHz band provides wider coverage whilst the 5 GHz band adds the speed you so badly need when watching real hi-definition video content. It means that 4K or HD local content can stream over your network from a Plex box or similar at speeds reaching 867 Mbit/s.


For offline playback, there is a built-in card reader supporting Micro SD cards up to 128 GB. You can also whack in the card from your phone for watching your personal videos on the big screen.
The MAG425A also features the following..
About 5,000 installable games and apps
Home screen featuring content from all apps
Photo, video, and music casting right from your smartphone with just one tap
Adjustable brightness, hue, and saturation, unlike in other set-top boxes
Voice search support in most apps
Which Android TV box is the best for beginners?
Like all Android TV devices, MAG425A is feature-rich and easy to use. All apps are installed from Google Play Store—the process is as straightforward as it can get. Just login and you're away.

Automatic updates and security patches from Google and Infomir keep the OS and apps up-to-date and in working order. As a result, the device is quick to set up and enjoyable to use.

The set-top box comes in a robust body and doesn't overheat, even at peak loads. Plus, all MAG set-top boxes are covered by a 2-year warranty.
The company will ship to most European countries and the device can be returned or replaced over 14 days after the delivery.
The advantages of MAG425A listed above leave no doubts as to which Android TV box is the best on the market. Impressed? Buy it at SwitchOnShop online store.