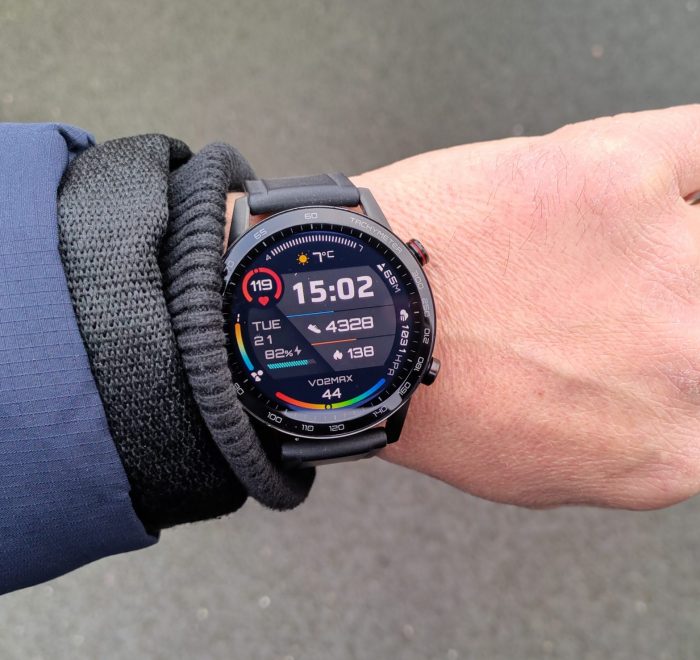 I've had a number of fitness bands over the years. As the months go by I somehow kill each one. It either drops off, stops charging or breaks down in some other way.
Over the last month I've been checking out something new – the Honor MagicWatch 2. It's available on Amazon for £159.99 but, when I filmed the video review below, it was a bit cheaper.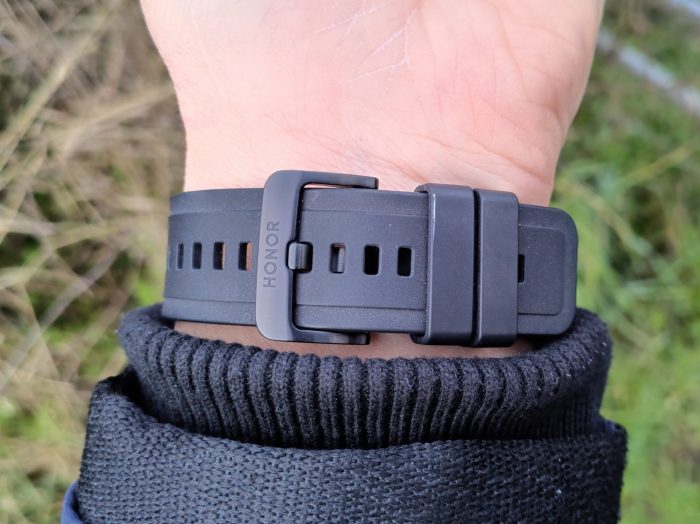 We covered the smartwatch back in December last year and I asked the Honor people to borrow one. It arrived just before Christmas and I've had it on my wrist since then. That alone is a good sign – this is comfortable, well-designed and prtty unnoticeable under a shirt.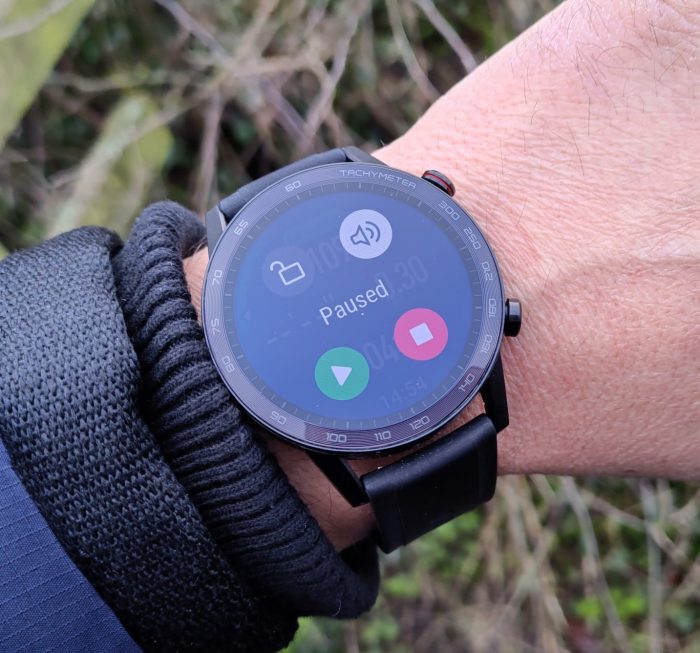 Whilst Honor and Huawei still haven't got their Health app to integrate with Strava, the rest of the watch is absolutely brilliant. A 14-day battery life, bright and colourful AMOLED screen, a stress monitor, stacks of running courses, personalised watch faces, goal-based fitness, accurate GPS, sleep tracking and heck – you can take phone calls on it too.
This is a bit of a big one so I wanted to review the watch in video…
One thing I didn't mention is the fact that the activities can also be started and stopped via the Huawei Health app on your phone. It integrates well with the watch and gives you good run-down of your activities and progress. I realise why Huawei / Honor are not integrating with apps like Strava (mainly because they want you to use their mapping / progress / tracking) but this needs to be added so that you can at least export activity.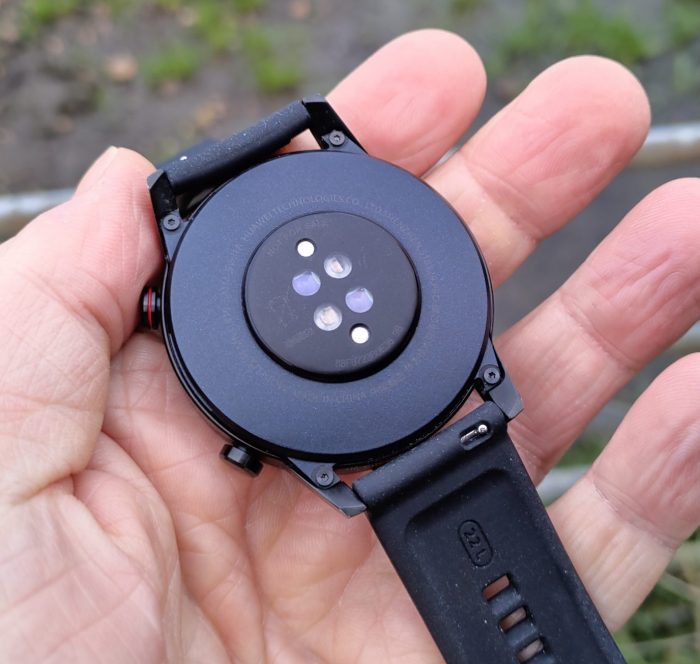 Overall, I absolutely love this. It's pretty much the Huawei Watch GT2 but, no matter what you call it, it's waterproof to 50 metres, it's well-priced, it's customizable and easy to use.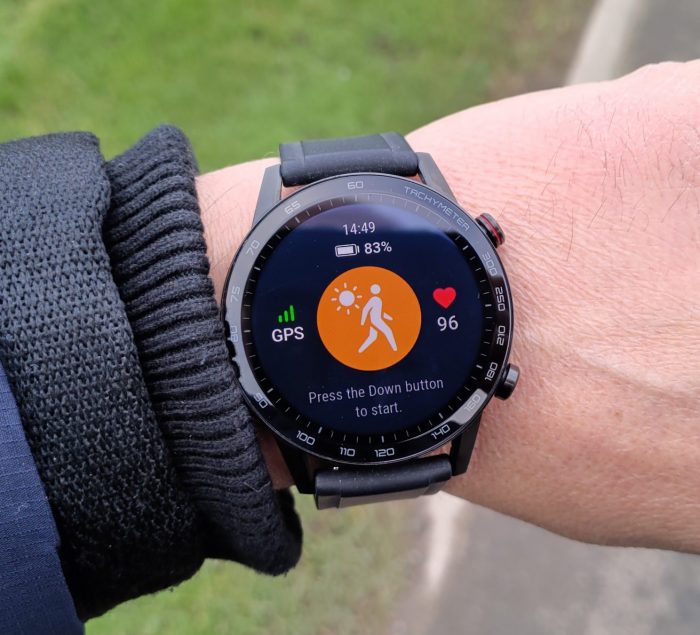 I loved the fact that I could not only pick a watch face but also adjust how that face looked. I loved the battery life and the notification system.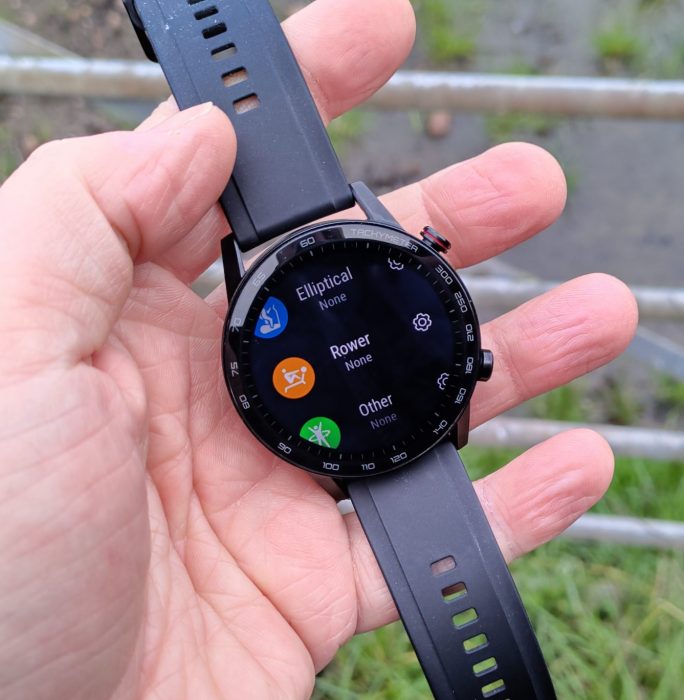 I love the litle voice that talks to you and lets you know how well you're doing and I hate the fact that I have to give this thing back. It's a great bit of kit.
The 46mm black version we have here isn't as cumbersome or as insane as some of the smartwatches we've tested. The two easy-to-locate buttons (called "up and down" in the interface). I enjoyed the notifications from apps and the fact that it monitored my heart rate all the time without nailing the battery. Little additions like the weather forecast, on-board music, a torch and a "find my phone" option were also nice to see.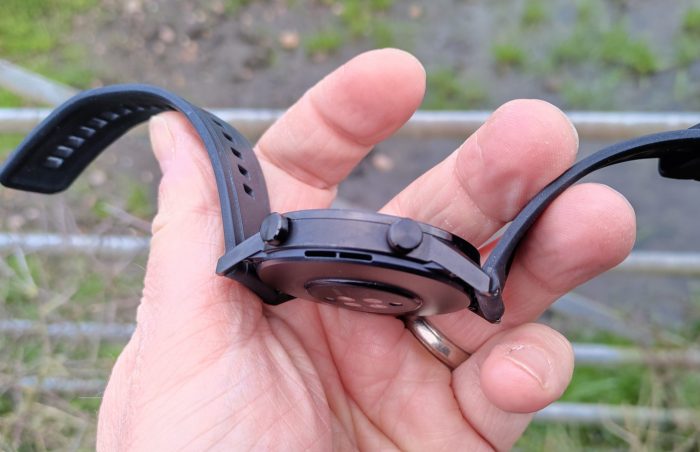 It also did brilliantly in lighting the display when I wanted it lit (I chose not to use the "always on" display), plus – despite the strange accent on the voice – the loud read-outs of your split times and heart rate were nice to have and gave me a good push.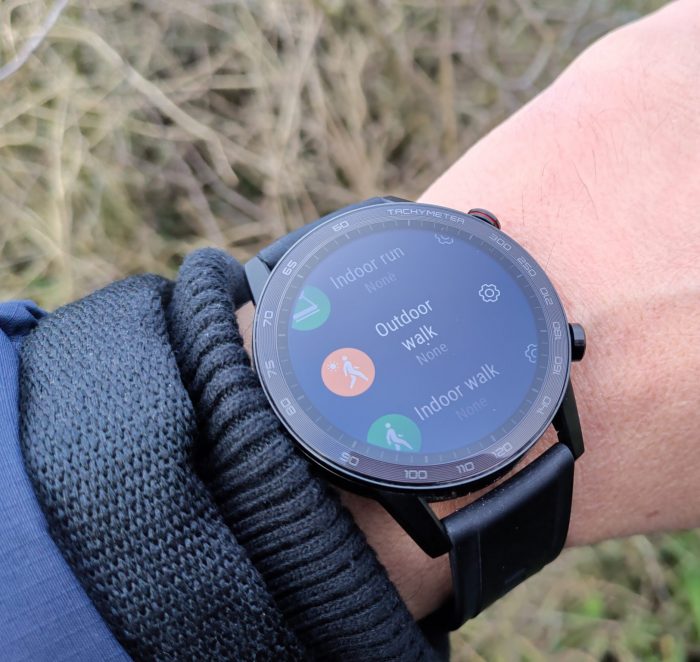 Software
The "Health" app, as shown in the video above, has a huge amount of features. It acts as your one-stop-shop, sorting out the connection to the watch, the options it has and all the settings – such as whether you choose to have metric or imperial. I showed a lot of the app above but here's some shots..
You can set which of your apps will send notifications to your MagicWatch 2 and get a more detailed report on your activity throughout the days, weeks and months. Nice and easy to understand all this. If you want to get a look at the app itself, just download the app for Android or iPhone right now.
Overall
The lack of Strava integration is still something that Huawei and Honor need to work on. This is a stand they've taken across all their fitness products and it's disappointing. However, in every other respect this smartwatch is simply excellent. As a watch, as a notification system, as a hands-free phone, as a music-player and as your fitness companion it excelled in every respect. Simply fantastic.
Currently it's available for £159.99 on Amazon.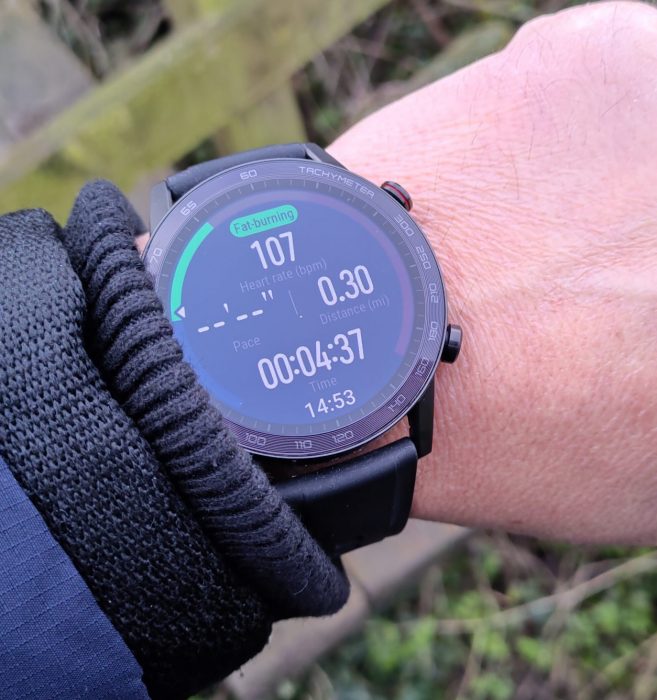 Honor MagicWatch 2 Review
Design - 98%
Battery life - 100%
Ease of use - 89%
Accompanying app - 90%
Well priced, good spec, good design, great battery life, beautiful screen, excellent fitness metrics and options. A fantastic package!