I don't like spending too much money. That's why you'll find me applauding well-priced or sensible-priced phones here because, if you look into it deeply enough, phones really shouldn't cost over £700.
So, even if you want to have a phone that's normally expensive, you can find ways around it by getting a very, very decent refurbished phone, like I did. After doing that, it change my opinion of the refurbished market because there's really no difference between a very good refurbished phone and a new phone.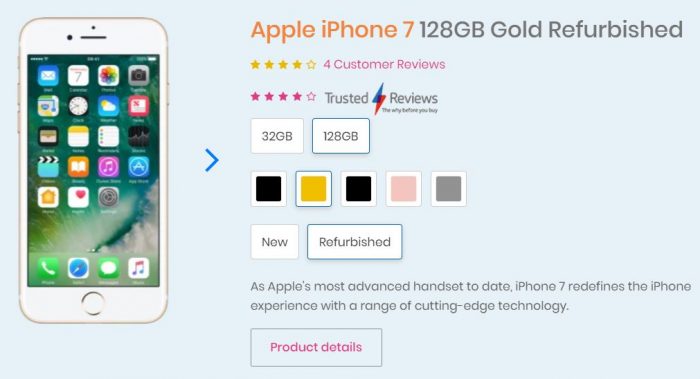 So, the people at mobiles.co.uk are doing some Black Friday deals on refurbished iPhones. These are limited stocks but you can score a big discount here.
First up, a refurbished iPhone XR 128GB right here on Vodafone. You get 5GB of data and this is just £24 per month with £99 upfront.
Then, if you want to get an iPhone 7 like I did (this is a 32GB model), then there's this refurbished model for a mere £15 per month. That's on a Vodafone 60GB monthly offering with no upfront fee. They're also doing the iPhone 7 Plus (32GB) on O2 with 10GB of data for £24 per month, the iPhone 8 (64GB) for the same amount on the same plan (albeit with a £50 upfront fee), the reconditioned iPhone 7 Plus (128GB) for £22 per month on the same plan and the iPhone 7 (128GB) for £20 per month on a 2GB deal with £35 upfront.
Mobiles.co.uk is owned by Dixons Carphone.