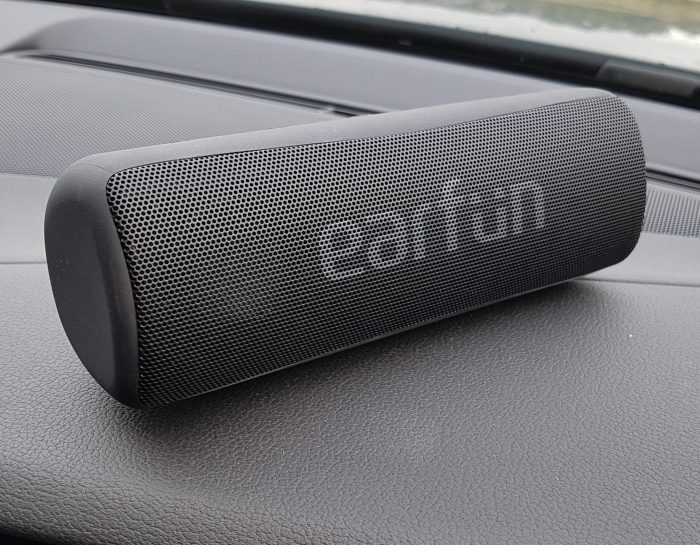 Priced at £35.99 on Amazon you might be thinking, "Oooh, that's a bit much for a speaker". Indeed, you can pay less for your next Bluetooth speaker, but – when you're shopping on the internet – a lot of speakers do look the same. The sound and build quality on the other hand, well – that's a different story.
For a start, this one is IPX7 waterproof, which means it can survive a complete submersion in water. Head over to the IP code pages and you'll find that it'll cope with being dunked up to a metre down.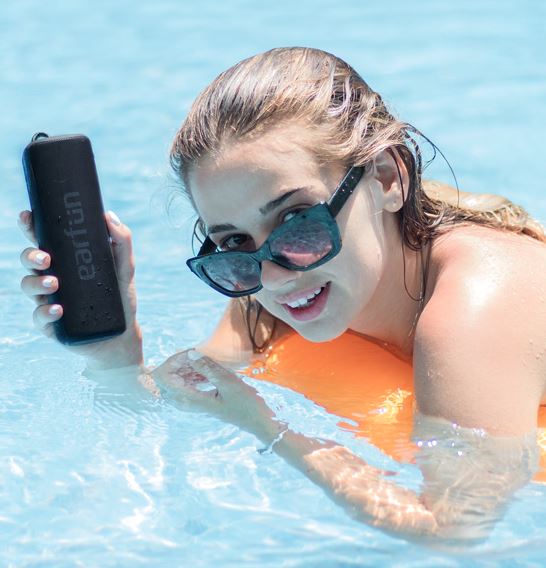 It's a cool but tough cookie, with a solid triangular design to point the sound directly at you and a lanyard to hang it wherever you might be.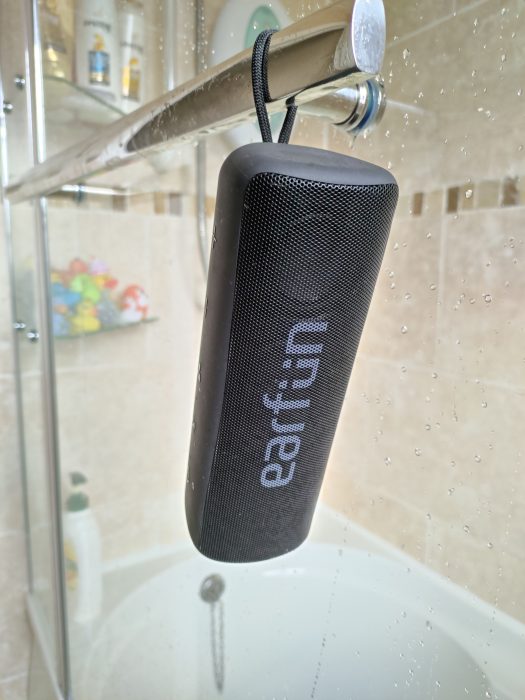 The Bluetooth 5.0 connection has a 30 metre range and you can pump tunes out for up to 24 hours. There's 12W drivers and DSP technology.
However, we need to pause, because I always do my "Bluetooth Speaker Category Test".
Will the sound be tinny and sharp (like a lot of the cheaper Bluetooth speakers) or hefty and immersive?
Well, I'm glad to say that there's a definite bass presence here. It's not as window-rocking as the Tribit X-Boom but there's a balanced and weighty bass response which mixes well with higher notes.
Honestly, the sound on this is really very good. There's a depth and clarity which is very impressive considering the price and the size of this.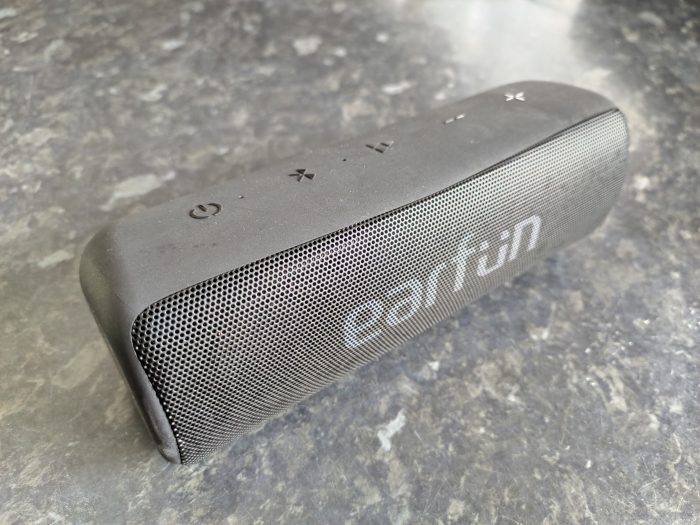 On the top, there's a selection of buttons. No play / pause here though – instead all of that is done with the multi-function button. Press once to play or pause, press twice to skip forward a track and press three times to go back one track. You can also make or answer calls with this button (shown as #3 in the diagram below, from the manual).
Power on with button number 1 and then pair your device or add a new Bluetooth connection with button 2. You can also, if you've bought two of these speakers, connect them together in a pair. By doing this you'll get a true wireless stereo effect – though you will need two EarFun Go speakers to do this.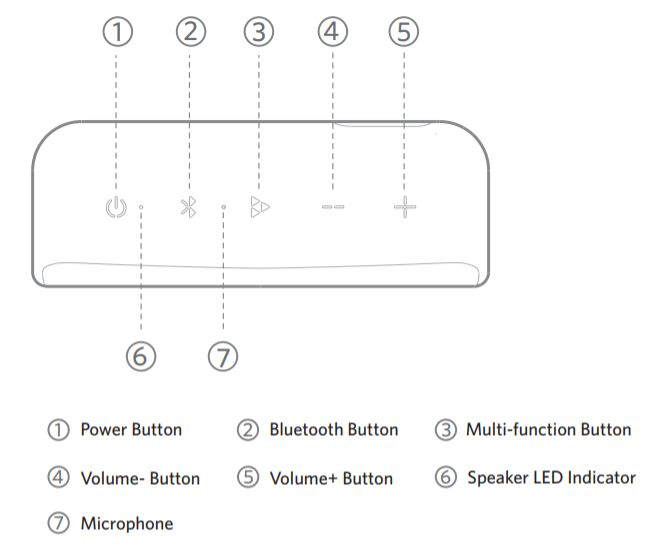 If you don't have Bluetooth then you can use the 3.5mm audio input on the back. Next to it is a USB-C charging point and I have to confess that this is the first Bluetooth speaker I've reviewed which actually has a USB-C charging point instead of microUSB. It means there's less faff when you're trying to recharge the speaker, although you won't be doing that too often as the rechargeable lithium-ion battery plays up to 24 hours.
As this is waterproof, don't forget to close that flap tightly to ensure that there's no water ingress..
There's a hard rubberised feel to this speaker and four legs on the bottom to keep the speaker in place. It integrates with your voice assistant and means that you can even make a call when you're in the shower. It's also lightweight and measures in at just 16.2×5.5×5.5cm.

Ultra-safe IPX7 protection effortlessly withstands spills, rain, and even complete submersion in water; EarFun Go speaker is lightweight and only 16.2×5.5×5.5 cm, which means that you can take it where you want to go.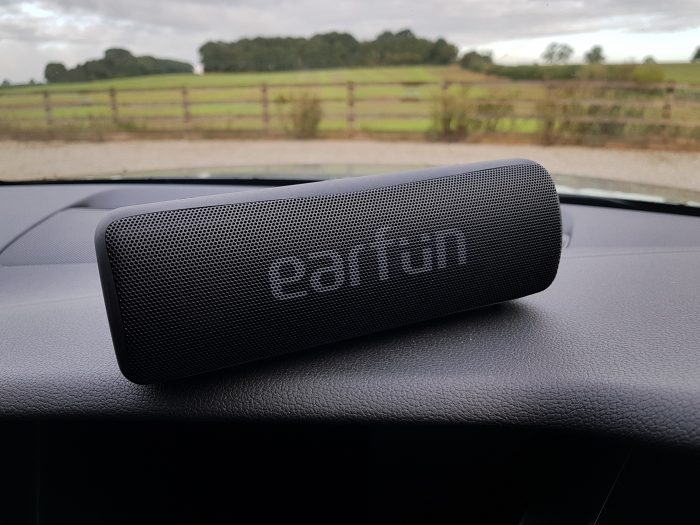 Overall I was very impressed with the build quality, the design of this and the sound output. It was strong and, even when cranked up to full blast, there wasn't any hint of rattle or distortion. It was well planted, easy to carry around and simple to use.
Get one right here on Amazon or head to your local Amazon sie.
EarFun Go Bluetooth Speaker Review
Value for money - 95%
Audio quality - 91%
Design - 94%
Ease of use - 92%
Solid construction, smooth design, great audio quality, great battery life and easy to use. Love this.