Here in England we're starting to see the onset of Autumn, with leaves only clinging on and the weather turning a bit cooler. 
Our suitcases are still cluttering up the house though, because many of us will only just be returning from our summer holidays. But, is it really a holiday any more? Are we relaxing, disconnecting and enjoying our time? Or, as many have no doubt noticed, are we just using our smartphones for longer whilst getting a tan?
A poll of 2,000 holidaymakers found that a massive 38% are now more likely to sit on their phone as they lounge around the pool, rather than read a book. Brits are spending three-and-a-half hours a day on their phone while "relaxing", many making use of the free EU data to tweet, swipe and update.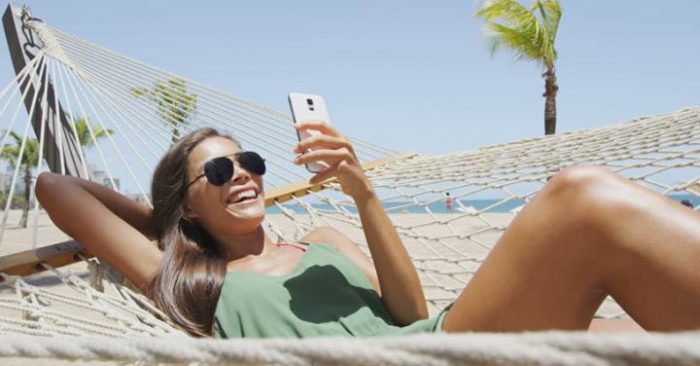 The average adult will spend four hours over a week-long holiday on Facebook alone. They'll also spend around the same amount browsing Instagram.
The study found that, despite being happy to use their own phones, 37 per cent admit to judging someone as being "obsessed" when they see others doing the same. Holidaymakers are watching TV and movies on flights, checking emails when they arrive, reading social media updates on the beach, reading the news, gaming on arcade apps, listening to music and looking for the best lottery app to check if they've won some holiday spending money.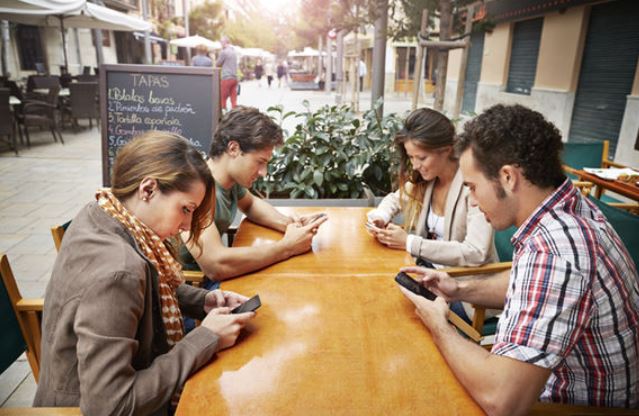 A spokesperson for Carphone Warehouse told us..
It's no secret Brits love to look at their phones – and often feel self-conscious doing so.

Just because we're away on holiday doesn't mean life has stopped, there are still tweets to be sent and news to catch up on.

Usually, it's a break from work that's needed, not a break from anything else like our phones, or friends and family at home.
Ten percent of those surveyed admitted that they're workaholics, while almost one in four believe that they struggle to relax.
Personally I think it's just part of our default behaviour now. We take our phones everywhere. On holiday we'll say that this is so that we can "take pictures" or maybe navigate around, but it also increases the temptation to check sports results, update Facebook or have a look at work email. This isn't disconnecting, but it's not likely to change either. Our phones are our sat-nav, our restaurant recommendation, our window home and now they let us pay for the beer we drink on holiday too.