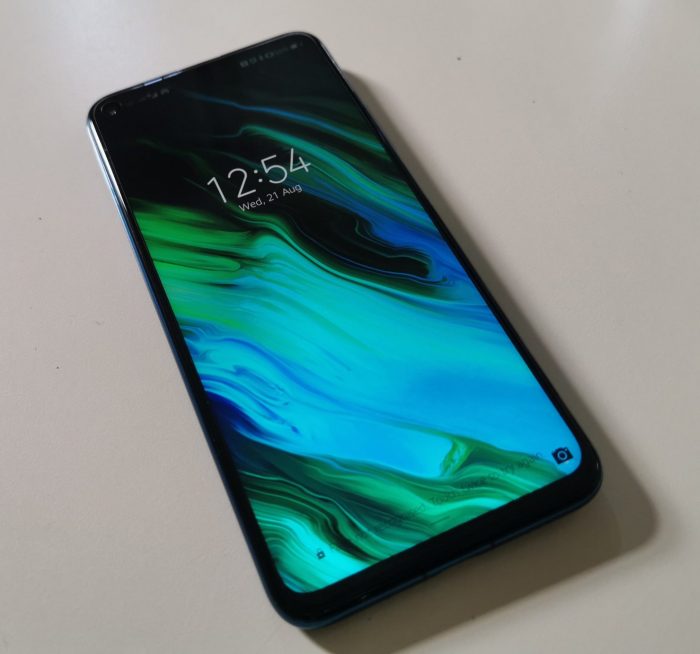 Now, normally this is where I would be talking about the unboxing of a new phone and would introduce you to video where I do just that. However, in the case of this phone, I'll be doing something more.
The reason is quite simple. It has been done to death by all the other tech sites out there and I don't want to waste your precious time by trying to tease you into watching yet another "unboxed" hundreds of times already.
Good, that's out of the way lets get into the good stuff. The Honor 20 Pro is their latest and greatest flagship. It shares some of the similar traits found on the Honor 20 that was ably reviewed by my colleague a while ago. One of the biggest differences from a design perspective is that this thing is preeetyy. It looks bloody spectacular. I really love the colour that has been embalmed in via the Dynamic Holographic glass back. This has been crafted using an industry-first Triple 3D Mesh technology. Te one I have for review is the Phantom Blue version but it is also available as Phantom Black and Icelandic Frost. Personally, I think the colours are more Green and Purple but – hey ho – I don't work for a marketing department do I so what would I know!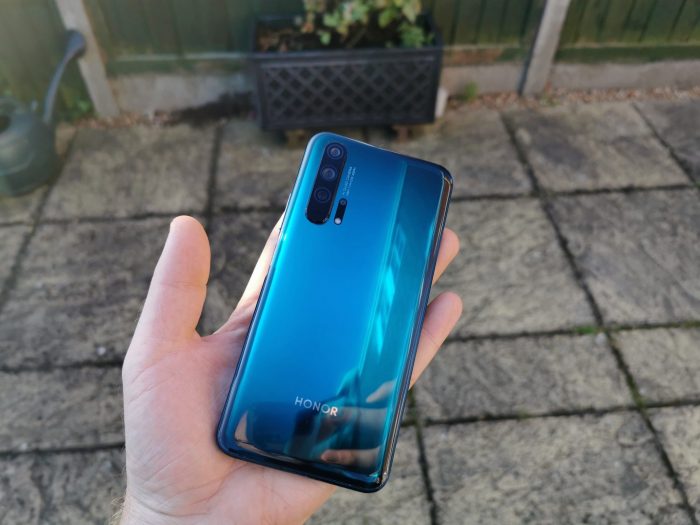 Another thing that I have noticed from the off is just how slippy this phone is, I mean you cannot turn your back on the phone if it is on any sort of a surface – even if there's the slightest of inclines. Otherwise it will be on the floor. The last phone I had the pleasure of using that was this reckless in it's self-falling behaviour was the Nexus 4 from a LG/Google collab many years ago.
These are minor issues though as, truth be told, this is a very good phone. It has more than enough power to steam role through the daily tasks that one would place upon a phone. I have been getting very respectable battery life – charging it just twice since receiving the device on Saturday morning. The early impressions of the camera are extremely encouraging and it you can see how the DXO Mark score was achieved (it scored 111).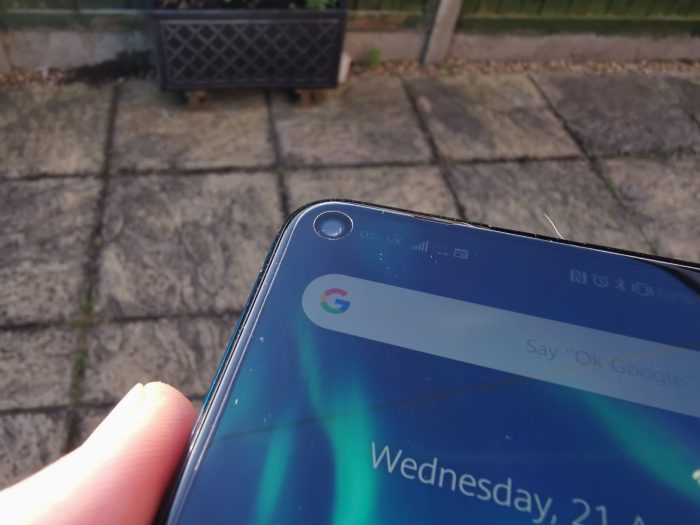 The front-facing camera is the exactly what I would expect from any sort of high-end phone. It's a massive 32MP with an f/2.0 aperture. I mean, I don't need that many megapixels on a selfie camera, so thought I would use it on someone a bit more photogenic than myself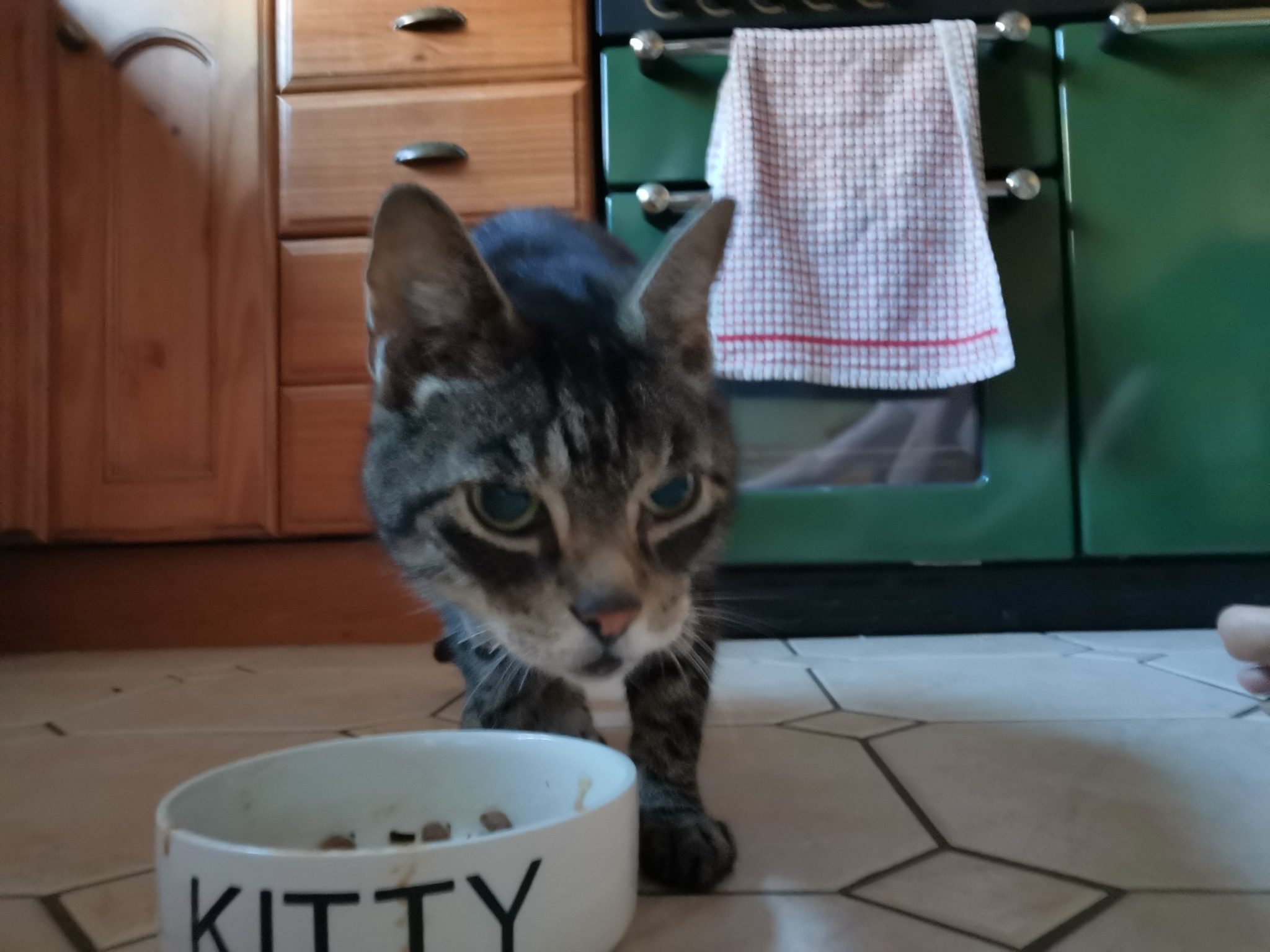 As for the rear camera array then it is time to be impressed. To get this sort of kit on a sub-£600 phone is amazing. A lot of the kit was developed by Huawei in the creation of the P30 series and they have not shirked in bringing it to the Honor 20 Pro. Yes, you may lambaste them for not including the 5x Optical periscope Zoom from the P30 Pro, but this forgiven though as we do get a very pleasing setup.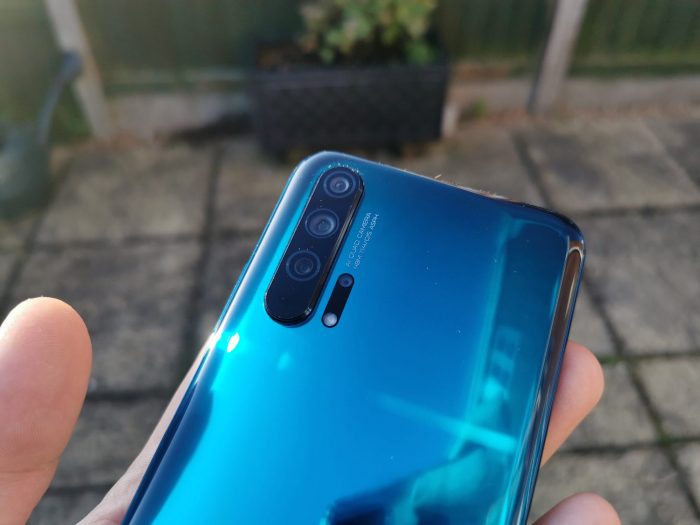 From the top, we have a 16MP Super Wide Angle and, next down, a 48MP main camera with a Sony IMX 586 sensor. That has been popping up on a lot of phones in the last few weeks. Next to that is an 8MP Telephoto with 3x optical zoom and up to 30x zoom. This has various stages in-between.
Finally, there is the 2MP Macro lens that is built into the area where the flash module is also to be found.
Before we leave the back, another slight disappointment is the lack of any wireless charging ability. This would have been a nice touch. I have always liked it on my Samsung devices and on the few other ones I tested – including the P30 Pro. For the sake of a £15 component, it would have made a big difference for the customer.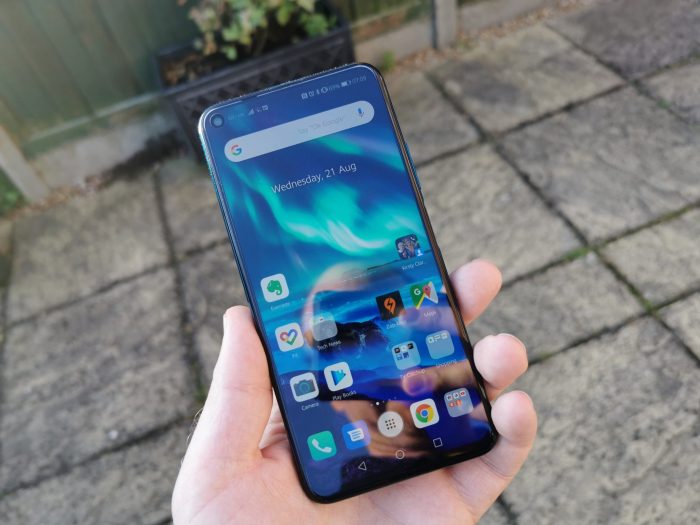 Moving to the front and it's dominated by a nearly bezel-less expanse of glass, under which resides a 6.26'' HONOR FullView 1080p display. This has 16.7M colours, 412 PPI and a 91.7% screen ratio. Now yes, the screen is not as bright as the P30 series with the AMOLED, but again we are talking a sub £600 phone here and the screen is more than sufficient. I have been using it direct sunlight up against an iPhone 7 and there was no comparison between the two. The Honor 20 Pro came out as the victor by a country mile.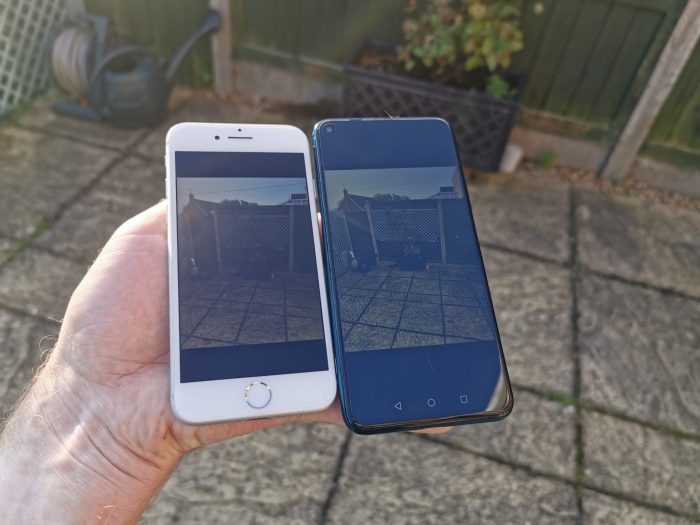 There are two more areas I want to touch on before we wrap up. The first is the call quality, which is impeccable. This is true over both the speaker and the loudspeaker. The voice from the other party came through crystal clear, even in weaker signal areas.
Next, and following on nicely, is the quality of the playback from video or music. This is loud and punchy with some subtle bass. Due to there only being one speaker, you will not get any stereo, but for listening to podcasts it is more than serviceable. I would actually go as far as saying that the sound is better than the P30 Pro, especially on calls. This probably down to the fact that the Honor 20 Pro has an earpiece and the P30 Pro relies on screen vibration to make the sound.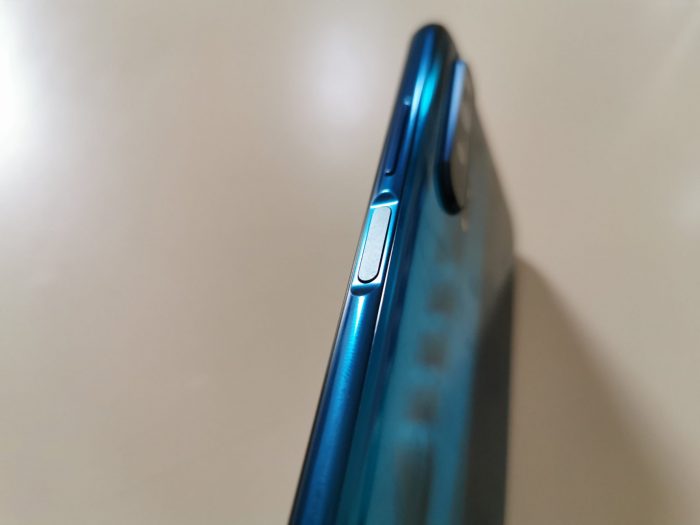 Lastly, I would like to mention the fingerprint reader – it is great. I have to say that I do like a physical fingerprint reader over the under-screen/in-screen option. I guess it is just from my Xperia days, but it just feels right and 9 times out 10 it will work exactly as prescribed. Something that cannot be said for the former versions. So I commend Honor for being "brave" enough to buck the trend and use it here.
Well that about sums up things, for now, please be sure to check back in a week or so for my full review after I have spent some more time with this sleek slippery green beauty