The internet can be a dark place. As we have now transitioned into our digital world, we've also had to wrestle with its complexities. The number of children using the internet grows each day, and the younger children are, the more likely they are to use the internet. Kids everywhere now have access to mobile devices, tablets, laptops, and desktops. Luckily there are a few things you can do to protect your children from the dark side of the web. A parental control app is one way to get started. This method can help you monitor your children's internet use and keep them safe.
Things to be Concerned About
Parents often worry about their kids interacting with unsafe and inappropriate content online. Furthermore, cyber-bullying is another issue we are dealing with. And as kids get older, peer pressure is also something parents have to worry about. You can't protect your kid from everything, but you can make sure they aren't seeing and interacting with things that could be traumatising or hurtful to them.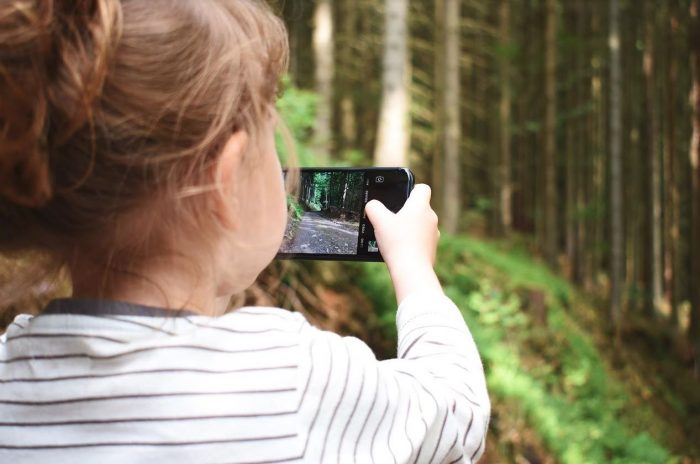 Benefits of Parental Control Apps
While providing access to the Web isn't necessarily a bad thing in of itself, it can become very bad quickly. Without the knowledge to guide your child's experience online, you are in the dark. These issues can affect the child's life greatly, especially when they are exposed to internet darkness at an early age. Using a parental control app allows you to see what your kids are looking at and what they are searching for on the internet. 
According to the site MoneyPug, which is used to compare mobile phones, parental control apps are available for both iOS and Android. They can help you monitor online activities, monitor your child's location, and block inappropriate websites. They're also typically easy to use. After you become a member and install the app on the family's devices, you will be able to connect the devices and begin monitoring. These apps also work remotely—you will always know what your children are doing online. 
You can even limit screen time using one of these apps. Easily block the device or set a time limit on the app. This will help your child stay focused on homework and chores. Furthermore, there is Geofencing and tracking that will enable you to know the device and your child are at any given time. Parental control apps are a great way to get started when you want to establish greater online safety in your home. 
Types of Parental Control Apps
There are many different types of parental control apps. It is best to choose the one that works best for you, your family, and your situation. Some allow you to customize exactly what your kids will be able to see while tracking their location and gives you the option to set times for homework and bed. Others offer dashboards that list recent activity. Most parental control apps allow you to block specific sites, games, and applications. Some of the more hands-on apps even allow you to send messages to your kids when they are doing something they shouldn't be. Some even force the child to respond before their device is unlocked again. 
Getting Ahead
As technology progresses and becomes more and more complex, the dangers of technology for children will also increase. For now the right app can help parents watch over their children, but as the web changes so will the threats. Governments are making laws to control the internet, but this is not necessarily a good thing either. Laws will govern what we interact and how we create new ideas. 
The most important thing is to talk with your child. Being open with them about the internet and its dangers can make a world of difference. It is important to be steadfast in every way. Your strategy for keeping your kids safe online should be comprehensive and dynamic. 
Kids these days are always vulnerable to the internet's darkness. It will surely shape our lives as more and more people are raised with a tablet in their hands. But if you take an approach that considers all the things you should do to protect your kids, you will be able to keep them safe from inappropriate content and malicious online actors. Get ahead of the game and start monitoring and keeping control of your children's online experience.