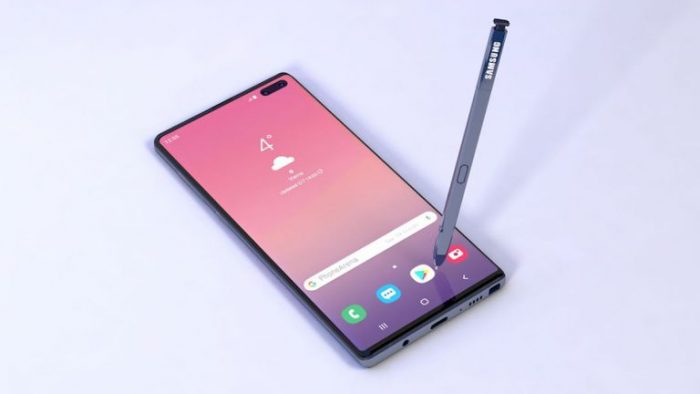 It's not too long now until the latest device in Samsung's Note series, the Note 10 will be announced at an Unpacked Event on 7th August. I for one am eagerly awaiting to see this new device, with a view to upgrading my current Note 9. The internet has been awash with leaks of the dimensions and specs of this new device, but nothing about possible prices.
Well, that was until now. WinFuture journalist Roland Quandt has leaked that the Galaxy Note 10 and Note 10 Plus will come with 256GB storage, and the starting device is tipped to have a recommended price of 999 euros, which is £ 896 or $1,126. I bet it arrives at £999, with the Pro/Plus model coming in at 1,149 euros, £1030 or $1,249.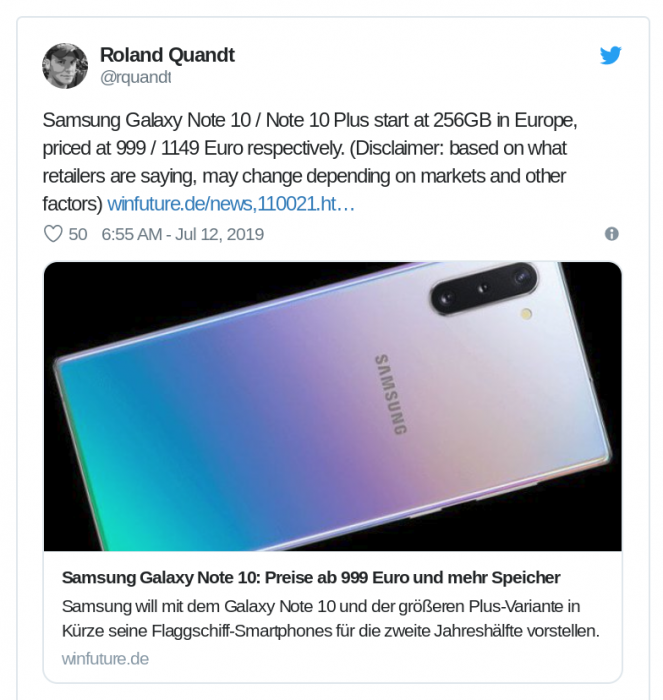 If these prices are correct that would mean that the Note 10 would retail the same as the 128GB Galaxy s10's price in Europe at 999 Euros but it looks like your going to get double the storage at 256GB.
As always it's possible Samsung's final pricing could change, and retailers will undoubtedly have their own deals and price differences. In any event, this gives us a good idea of what to expect when the Galaxy Note 10 series hits Europe. Pricing in other regions will likely differ due to taxes and other factors.
Other rumoured specs include :-
The Galaxy Note 10 series is expected to offer a center-mounted punch-hole camera cutout,
Either Exynos or Snapdragon 855 chipset.
Bluetooth-enabled S-Pen.
Both the 3.5mm and Bixby button have been removed
6.4-inch display on the standard model
6.7-inch screen on the Pro/Plus model.
Triple camera set up on the standard model.
a bigger battery and four rear cameras on the Pro/Plus model
Are you interested in the latest Samsung Flagship, let us know in the comments below