Let's be honest, Honor and Huawei haven't had the best time of late. The Trump Trade Termination, as we're calling it, has caused the likes of Google, ARM and other suppliers to stop dealing with the firms.
Honor, for the unaware, are a Huawei brand, and have been performing well thanks to their well-priced and high-quality phones.
But people are worried. Since the American administration blocked both companies, the media have spun the story and potential and existing customers have gone cold.
Huawei have already sought to allay fears with a large FAQ section on their website, but now it's the turn of Honor, who have sent us this message…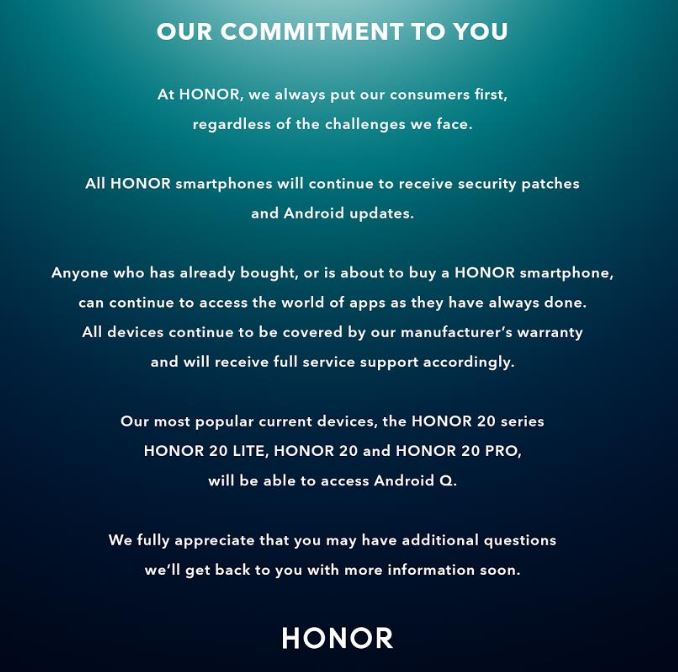 Let's hope it'll ease those fears, as both Huawei and Honor are fantastic companies producing some excellent kit.