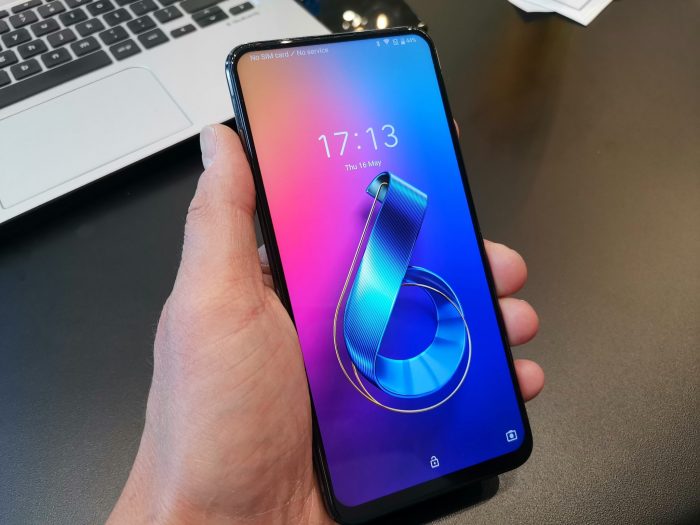 In this review I'm speaking to a select few. You're special, because if you want this phone you'll probably not find it at your local mobile phone store. As I type, you'll need to pre-order and the Asus website is your best bet. They're offering the 128GB storage / 6GB memory version for £499.99 and the 256GB / 8GB memory version for £599.99. Those are some very good prices, and you can whack it on PayPal credit to make it more affordable. That makes the 128GB version £20.83 p/m over two years and the 256GB one £25 p/m. You get 0% APR and you can then grab a SIM-only deal (2GB for £6 per month for example) and have yourself a very cheap package.
Wait.. Asus?
Yes. They're not well-known for producing phones. Not on the high-street anyway. You may, however, have used one of their gaming PCs, Notebooks or motherboards.
They've actually made Asus phones for a while, and we've covered them since 2011. Remember the Asus PadFone? Oh, we did. Ahead of its time that.
First up, before I say anything else, you should definitely check out our overview of the ZenFone 6 from the launch. There's a detailed look at the phone, the design and the specs …
The Asus ZenFone 6 might not be on your radar though, because you won't be stumbling over it in an EE, O2, Vodafone or Three store. You might also be a bit worried about that flip-over motorised camera situation (more on that in a moment). However, I'm going to tell you why this should be considered.
Value for money.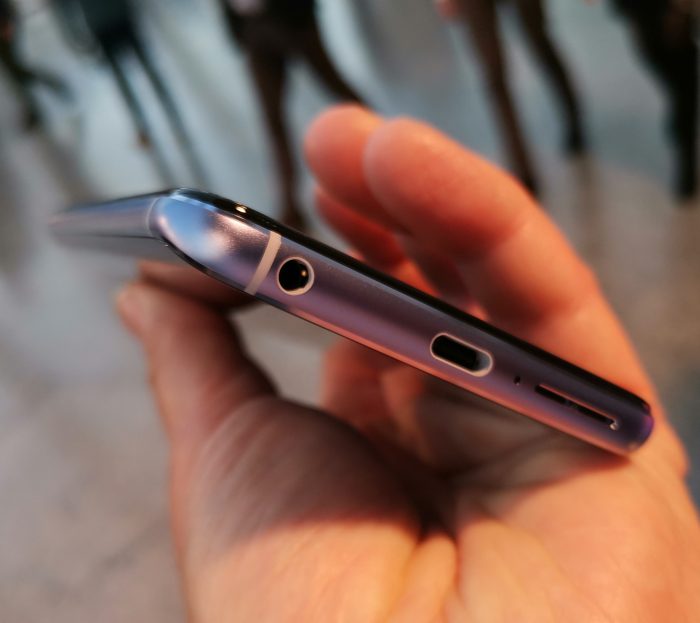 That's a big thing for me. Too many high-end smartphones are costing far too much to buy nowadays. It's bonkers. Here, if you get the £499.99 6GB RAM / 128GB storage model, you can still whack two SIM cards in and a microSD card too. That'll boost your storage over and above the 128GB internal amount.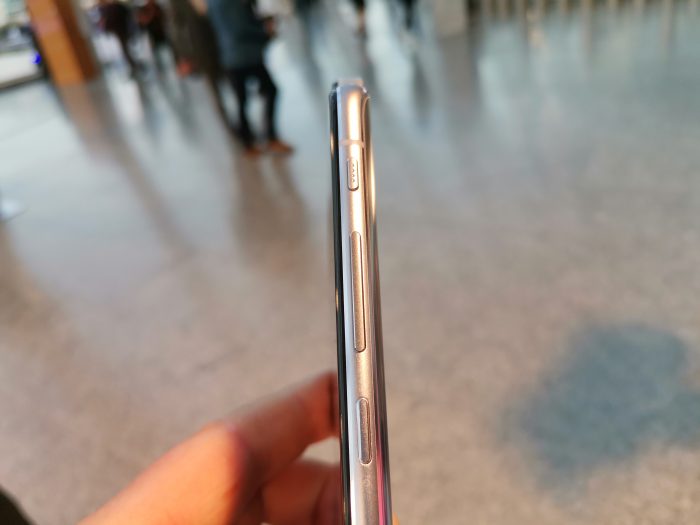 However, no matter whether you get the 6GB RAM or the 8GB RAM model, it's corking value for money. First up, that totally uninterrupted 6.4″ FHD+ (2340 x 1080) IPS display. Due to the lack of a notch there's a 92% screen-to-body ratio. It's very decent in outdoor light and has HDR10 with 600nits of brightness. There's a bluelight filter to help your eyes and it's protected by Corning Gorilla Glass 6.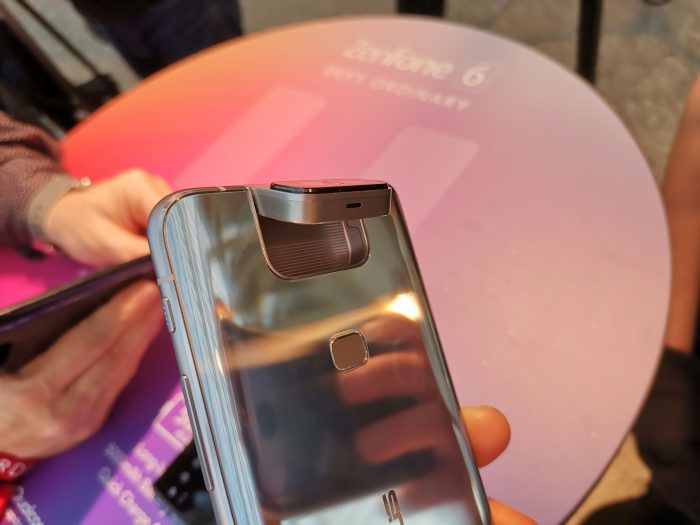 Inside, the CPU is a Snapdragon 855 64-bit octa-core unit with a Qualcomm Adreno 640 GPU and there's WiFi (2.4GHz and 5GHz), plus Bluetooth 5.0, NFC and stereo dynamic speakers with dual smart amplifiers for a louder and deeper sound.
A rear fingerprint sensor is sensibly placed and unlocks in 0.3 seconds. It'll also support up to 5 fingerprints. If that's not your bag, face recognition is supported too.
I have to say, for the spec you're getting here, for £499.99 and considering that you can whack in a microSD card, it's fantastic value for money.
Let's unbox!
Here's the full hands-on and a look at that clever motorised flip-over camera which removes the need for a notch on your screen.
That camera
The rear camera has a really high-resolution 48 megapixel lens for your "normal" shots and a 12 megapixel wide-angle lens. Interestingly, I was told this was a 13 megapixel during the launch. As you'll have no doubt seen from our earlier ZenFone 6 stories, this flips over via a motor and acts as an equally hi-res selfie camera too.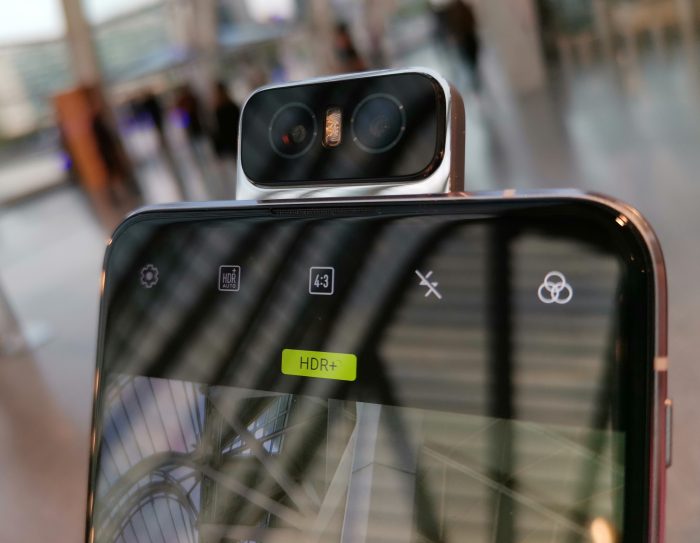 It has a soft-close mechanism, similar to your kitchen drawers, and deals with a huge amount of abuse without problems. I've pulled it, yanked it and wobbled it. It's not dropped off yet. 😉 Sure, it'll tell you not to do that and you'll get a warning, but it'll sit itself back in place afterwards without any issues, ready for you to use.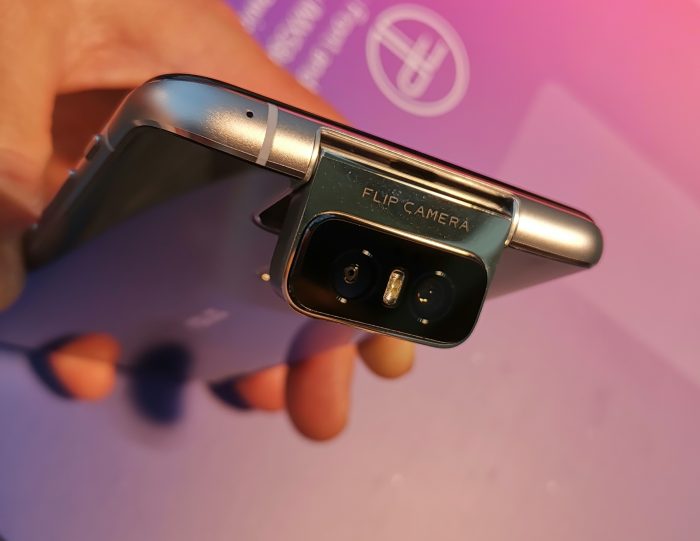 I've filmed a separate video showing the mechanism so you know what to expect…
The camera will do portrait, panorama, night, slo-mo, time-lapse, motion tracking and professional shots too. If you want to take 16:9 shots then it'll notch all the way down to 9 megapixels, with 48 megapixel only supported in 4:3 mode.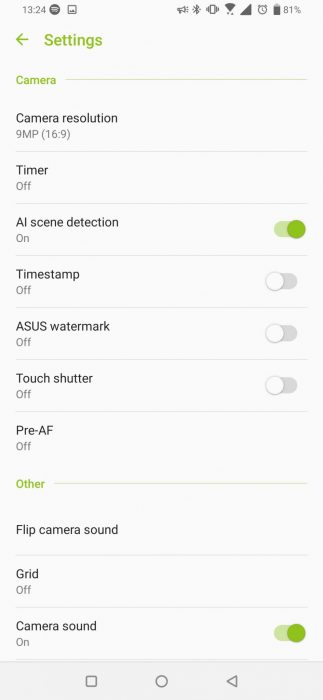 Also, if you switch to 48 megapixels it doesn't support HDR+ and effects. Not only that, but shots are slower too. If, for example, you take a shot of a moving object on the 48 megapixel mode, there's a slight delay between you clicking the shutter and it actually taking the photo.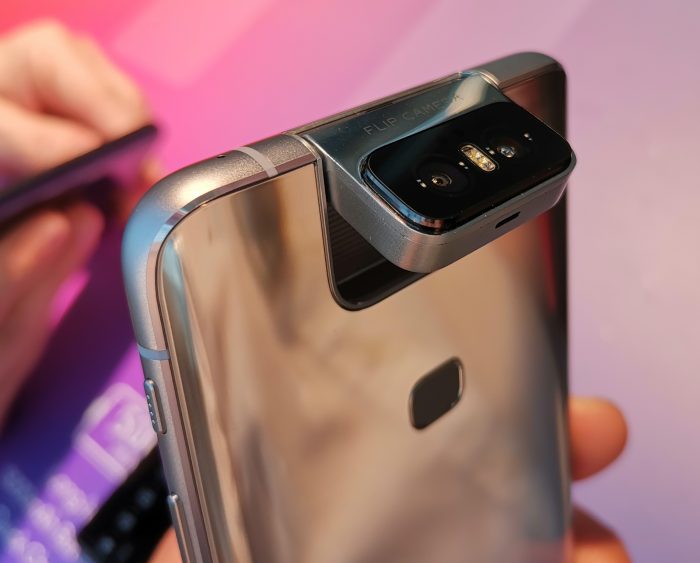 As an example, below, the cat was looking into the lens when I pressed the shutter, but she moved her head by the time it had captured it..
48 Megapixel Shots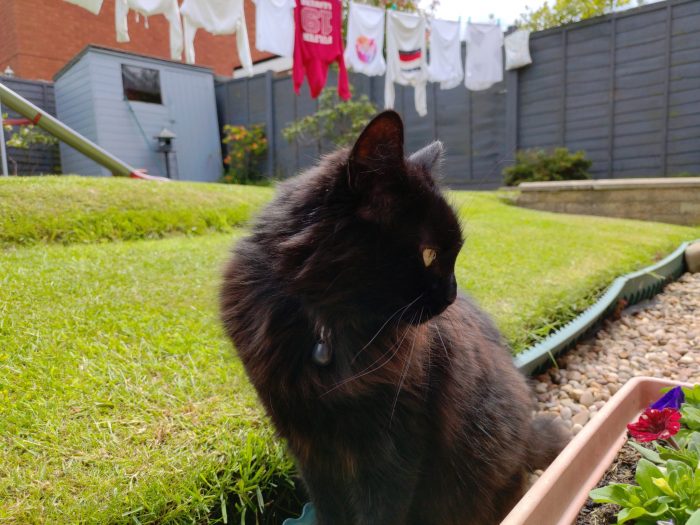 There's a myriad of camera options, including a timer, timestamp, watermark, touch shutter, metering mode, histogram, anti-flicker and AI scene detection so that the clever Asus phone can switch the settings to best complement whatever-it-is-you're-snapping. There's also a range of filters and you can even change the sound effect which is used when the camera flips over.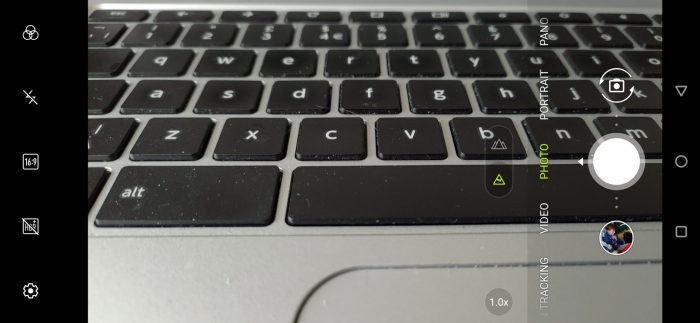 I took a few photos of items up-close with the wide-angled lens and that lower resolution definitely made itself known, so perhaps keep the wide-angled shots just to pretty pictures of scenery and you'll be OK.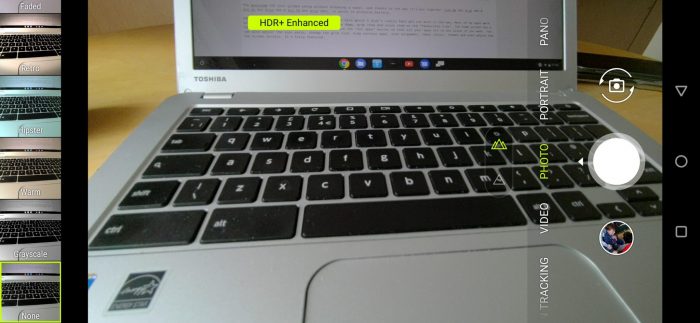 Here's a few examples of the photos you should expect, along with some comparison shots..
I've taken more shots since that article, so here's those. I loved using the wide-angled lens and you'll see, particularly in Truro Cathedral below, how this lens looks. Really nice, and that HDR+ mode got used a lot, putting light in dark areas and making the whole photo a lot brighter and cleaner..
My thoughts
I'm going to switch things around with this particular review, because I've already added details on the battery life, camera and a lot more besides in the second part of this review. What I can say is that the Asus ZenFone 6 has been my main and only phone for three solid weeks now. I know what's good and what's bad about this thing. The bad? Well, I'm sometimes finding that I have to press the power button twice to wake it, but I think that's an errant app I've put on there. I'm also finding that the shots on the wide-angle 12 megapixel shooter aren't (obviously) as crystal-clear as the 48 megapixel "normal" lens. The screen is LCD, so it's not quite as good as the OLED panels, but it's still bright and clear. This, though, is where the bad stuff pretty much ends.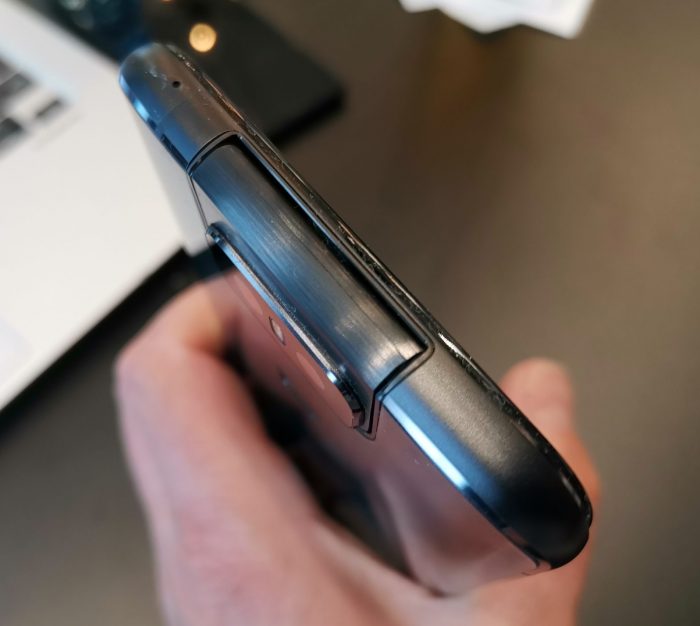 The good? Well, that motorised camera really does take some punishment. I've shown people how it flips out and everyone says, "That's going to break, surely?" Somehow though it doesn't. It's a tough cookie and works very well indeed as you've seen in the video above. The motor and the implementation is very well done, with the phone still a respectable 9.2mm thick, even with the gears and gizmos that make this work.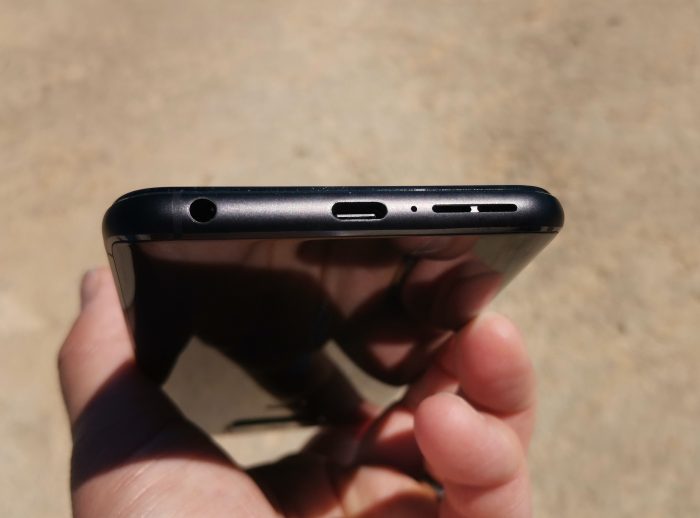 Oh, and I thought I'd get lots of stuff jammed in it but no, it's remained clean and fluff-free – despite me not using a case.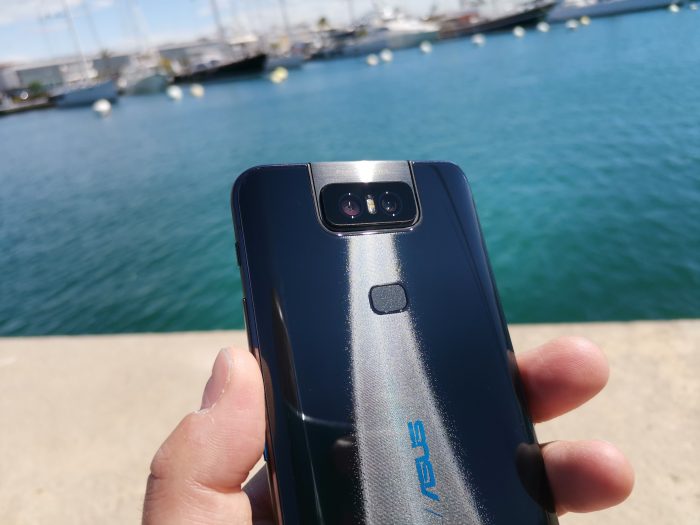 Oh, and I should mention that lack of case – I've not experienced one scratch or mark.
Something else that could add to the dimensions is the 5000mAh battery, which is rarely seen on most smartphones. Again, the phone didn't feel any difference weight-wise or dimension-wise. All I knew was that it lasted two days without a problem, sometimes more as you can read here…
So, in the last few weeks I've had some major boxes ticked. Battery life. Epic. Camera? Really good actually, especially that 48 megapixel shooter. Another thing was the signal. As you'll probably be able to tell from some of these pictures, we went to Newquay on holiday. Me and the wife are both on Vodafone. I'm using the ZenFone 6, she's on a Samsung Galaxy S9. In some of the more remote parts of Newquay and Cornwall, my wife would be cursing the lack of signal as she tried to locate something on Google Maps, however my phone had full 4G. The ZenFone 6 seemed to perform extremely well in this area, and I was usually the one called upon to Google stuff or play music from Spotify because I had a signal … and I had battery life.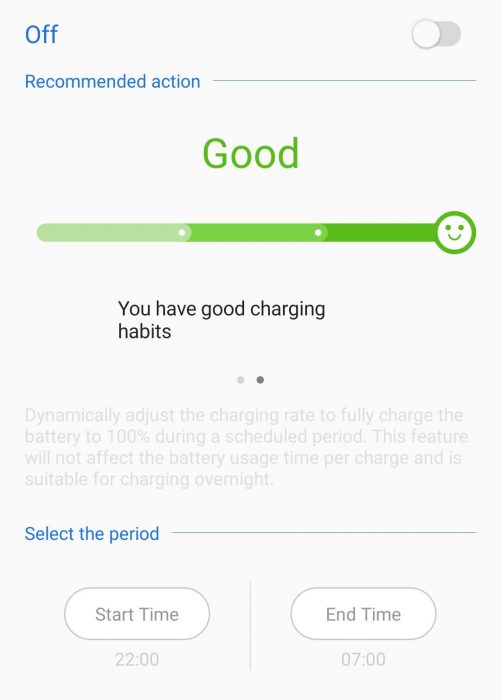 I drove all the way down to Newquay with Google Maps running – a trip of some 5 hours or so – and then used the phone in the evening. The battery just went on and on. No problems whatsoever and there's Quick Charge 4.0 so you can top-up quickly.
Good battery, good signal, good camera.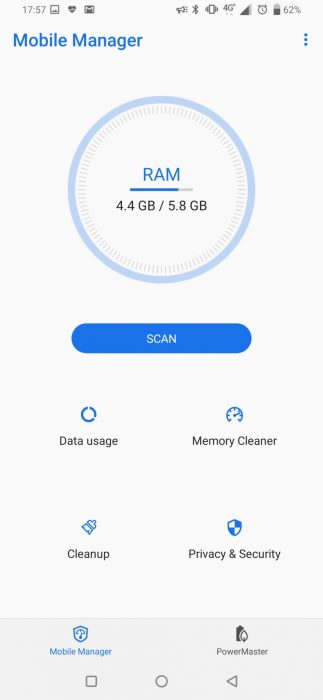 The speed too, this thing rattles along, and with the 128GB microSD card I've added there's plenty of storage in the 128GB model I've got in to review. I've basically got a 256GB model now.
Oh, and circling back to that comment about signal, I can also have my work SIM and my personal SIM in this phone too. The tray allows two SIMs and a microSD. How many phones do that?
The Qualcomm CPU just glided along without breaking a sweat, and thanks to the way it's put together (1×2.84 GHz Kryo 485 & 3×2.41 GHz Kryo 485 & 4×1.78 GHz Kryo 485), it works to preserve battery.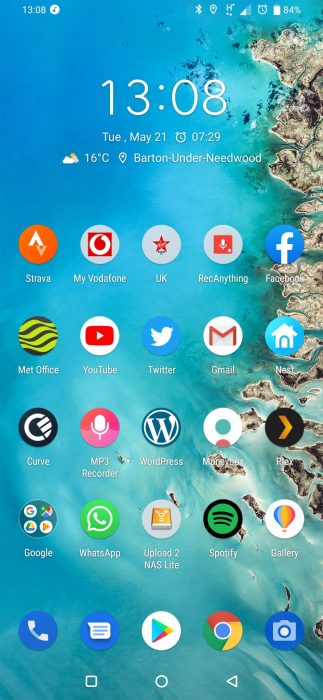 Powered by Android Pie, there's the Asus ZenUI on here which I didn't really feel got too much in the way. Most of my apps were within easy reach and, if not, I could just swipe down, grab them and stick them on the "favourites tray".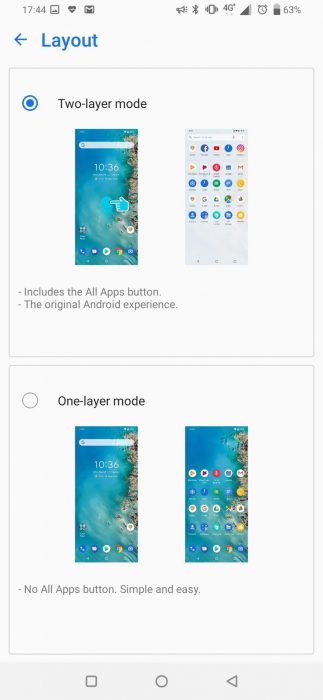 The home screen has a number of options, including the ability to remove the "All apps" button so that all your apps are in one place if you want. You can also adjust the icon packs, change the grid size, hide certain apps, icon alignment, label colour, themes and even adjust how the screen scrolls. It's fully featured.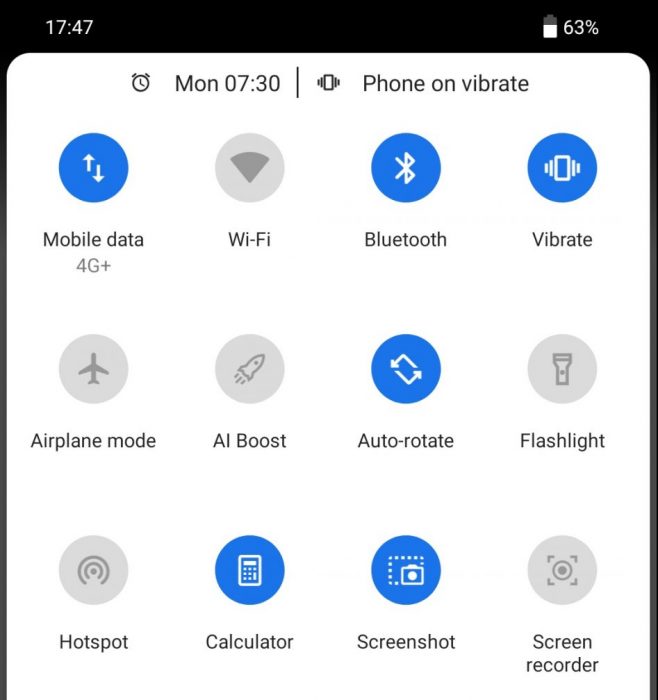 Meanwhile, up top, you can add and remove tiles to be displayed after you've swiped down – there's even a "retract camera" button there if you want. Oh, and an FM radio.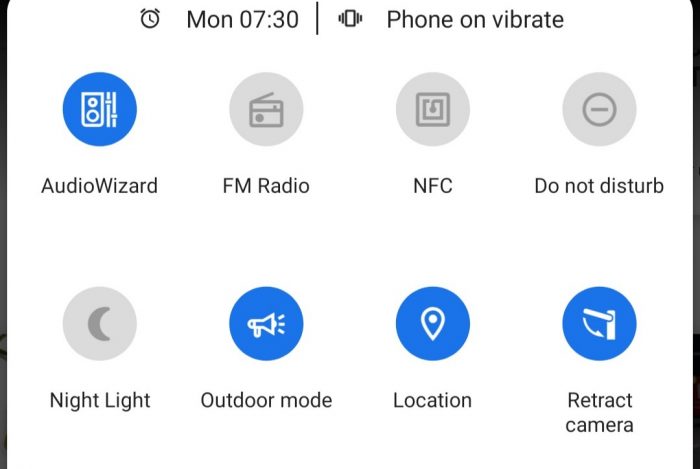 In the settings you can literally spend hours tweaking every available option, from the colour scheme, night light, colour mode, font type, app scaling and a raft of battery settings – including whether you want it to detect which apps are draining power. I liked that option because, on some phones, you can't turn that off.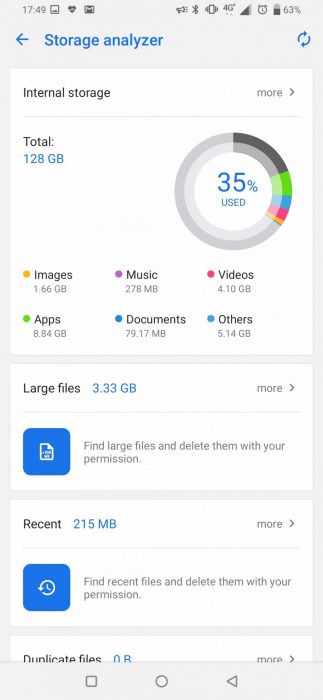 A feature called "OptiFlex" will enhance the speed of app launches and reduces "app reload". This also saves power on standby. It'll work automatically based on your usage.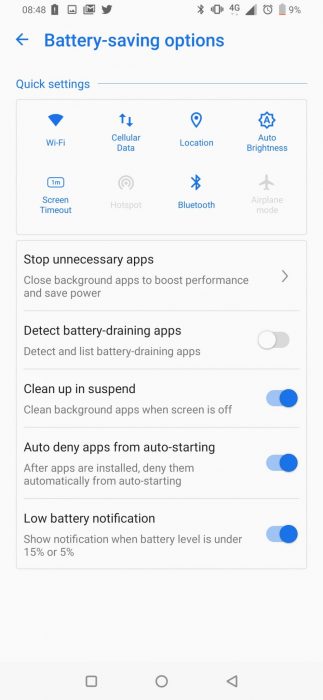 We live in a smartphone world, so it's good to see an entire section of the settings dedicated to "Digital Wellbeing", where you can see just how much you've unlocked the phone, how many notifications you've received and where you've spent your time. You can go further and set time limits for each app to prevent you over-using them, even managing or stopping notifications and also setting a "Wind down" schedule to help you rest properly at night.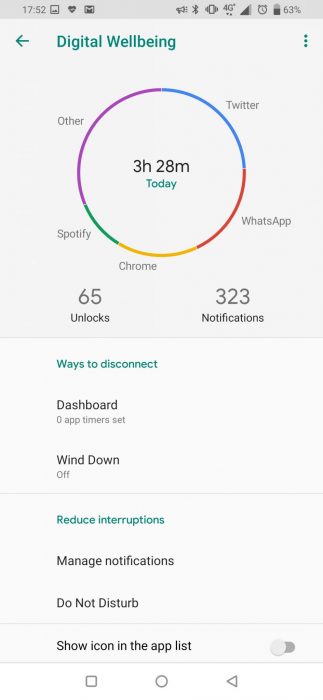 There's also a "Brightness Booster" to enhance brightness when you're out in direct sunlight. Nice that.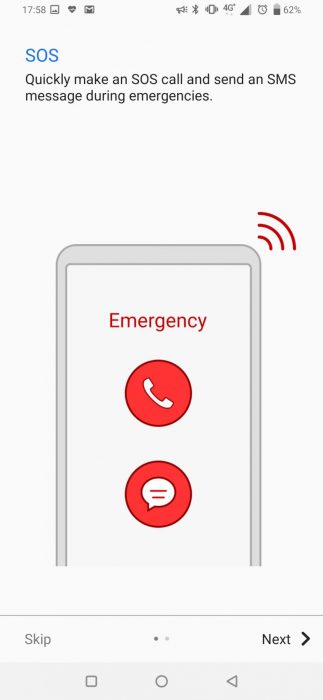 An SOS system is built in to let you quickly make an emergency call and send texts, plus there's "Twin Apps" where you might have two accounts for one app. This comes with a Pocket Mode, a Glove Mode, Screen Recorder, Gestures, a Mobile Manager and the Smart Key.
You also get a 3.5mm audio port too.
Overall
In all honesty, the 48 megapixel camera on here might not be used a great deal. If you leave it on this setting you'll get no zoom, no HDR+ and no effects. You'll be switching it down to 12 megapixels (in 4:3) or 9 megapixels (in 16:9) pretty quickly. Although, those photos really are very good.
I was impressed with the fit and finish of this thing and that motorised camera wizardry, which stayed on the right side of "gimmick" and actually proved very useful. In my head, I thought it would annoy and perhaps be a dust trap. But it wasn't, and it didn't get in the way. It just worked.
The 5000mAh battery performed incredibly well, and the memory, CPU and storage spec was just top notch. This really is a high-end smartphone, with NFC, dual-band WiFi, GPS, Bluetooth 5.0, fast-charge, a 3.5mm audio port, USB-C and a microSD slot and two SIM cards… but it's only £499.99. Great price.
The 6.4″ Full HD+ 19.5:9 screen performed admirable considering it wasn't OLED, and I have to admit that I was impressed with this entire package overall.
More?
We've got lots of coverage of the ZenFone 6 here.
Asus ZenFone 6 Review
Battery - 100%
Camera - 86%
Screen - 88%
Value for money - 92%
A lot of smartphone for your money. A lot.