Today was a definite step up for OnePlus. A big launch here in London for the company, and we can now bring you all the details on this hot new smartphone.
First of all, we should just point out that there'll be three of these. First, the OnePlus 7 Pro 6GB (RAM) and 128GB (storage) version which arrives next week – May 21st for £649. There's also an 8GB / 256GB version arriving the very same day for £699 and you can choose between "Mirror Gray" or "Nebula Blue". Later, in June, you'll be able to choose an Almond colour, but only in the 8GB / 256GB variant at £699.
Also, there's a OnePlus 7 (without the "Pro") arriving in June. That's basically going to be a cheaper version with slimmed-down specs but you still get 6GB RAM and 128GB storage – that'll be £499 and the £549 for the 8GB / 256GB version. It looks to lack the pop-up camera (more on that in a moment).
Oh and wait, did I not mention the rather fantastic OnePlus 7 Pro 12GB model ? Yes, 12GB of memory and 256GB storage. That's the pricey one though – £749 for that. 12GB RAM though. Wowsers.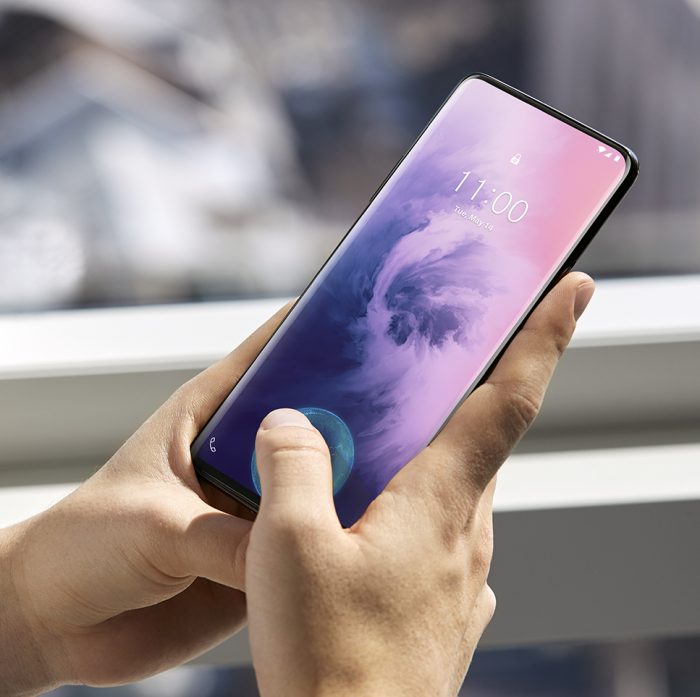 Oh, and that's not just "normal" storage. This is UFS 3.0 storage which increases document loading, image saving and app launch times. There's also a "RAM Boost" system which will learn your habits and will allocate RAM to those more memory-hungry apps. Again, this means that you can load apps and games quicker.
In addition to the models above, we've got a OnePlus 7 Pro 5G model on the horizon. No pricing or availability on that though, other than "soon".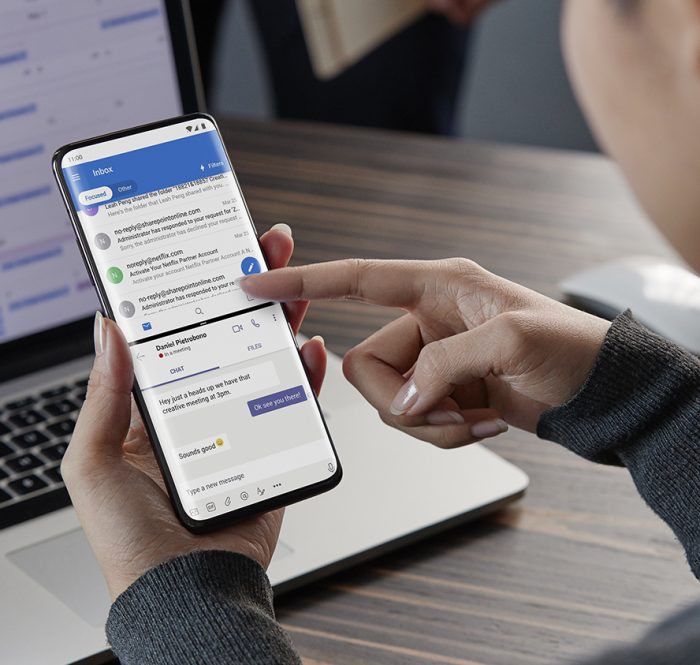 OK, first up let's talk about the rear camera setup, and there's three lenses – a 48 megapixel sensor with OIS, an 8 megapixel 78mm telephoto lens at f/2.4 with OIS stabilisation, and a 16 megapixel 117° ultra-wide angle lens at f/2.2. There's something called a "three-pronged autofocus system" which uses CAF, PDAF and Laser focus to produce images like this.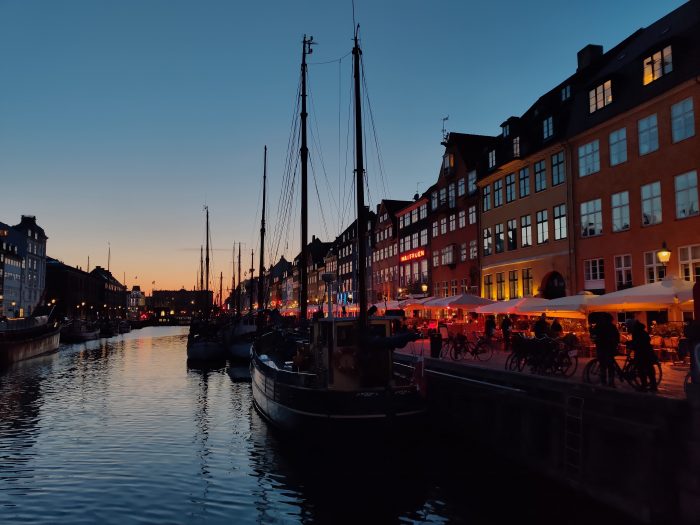 These lowlight shots come thanks to a "Nightscape mode" for improved low-light performance. Below we've added some example "Ultra-wide" shots from that 16 megapixel 117 ° lens..
And here's some shots from the main 48 megapixel lens..
There's something called a "OnePlus UltraShot engine", which basically means you should get a sharp photograph and a natural colour reproduction no matter what lighting you have.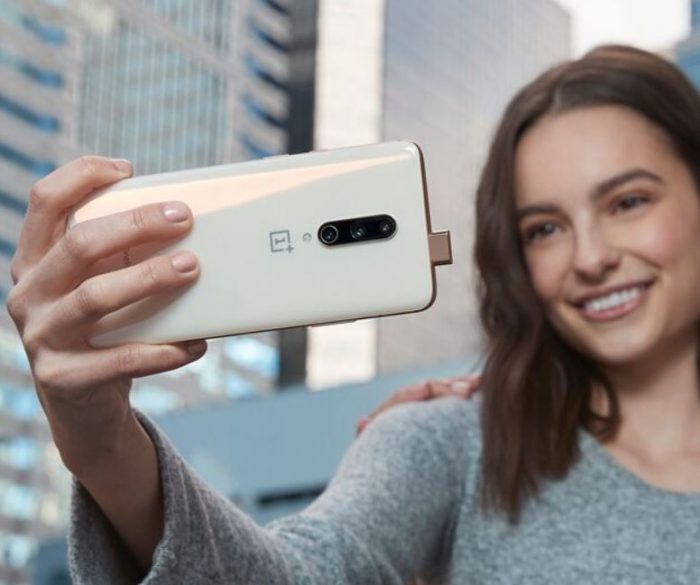 Up front, that clever camera pops up for your selfies, giving you a massive, curved and uninterrupted front 6.67″ 19.5:9 QHD+ screen (516ppi!) running at a slick and fluid 90Hz. That's 3120 x 1440 pixels with a 19.5:9 aspect ratio. As we mentioned before, this can push out HDR10 and HDR10+ content for brilliant quality images, plus that super-quick screen refresh is going to make video content glide along.
The OnePlus 7 Pro has earned DisplayMate's highest A+ rating, so you're getting one of the best displays on the market.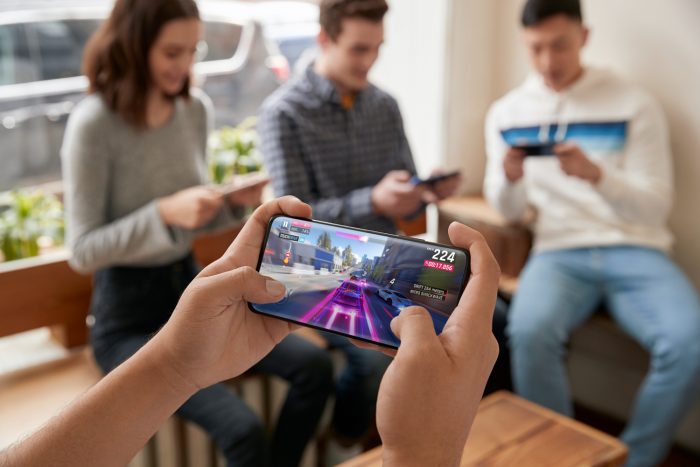 That pop-up camera has been under some intense testing too – OnePlus have tried it over 300,000 times, so you'll be fine to flick it up and down 150 times a day for over five years! It also sits behind sapphire glass for robustness.
OK, let's see what we've got so far on the OnePlus 7 Pro. An excellent camera setup, a brilliant screen, stacks of storage and oodles of RAM. What about the CPU? Well, there's good news there too – it has a Qualcomm Snapdragon 855 processor. This is octa-core and runs up to 2.84 GHz.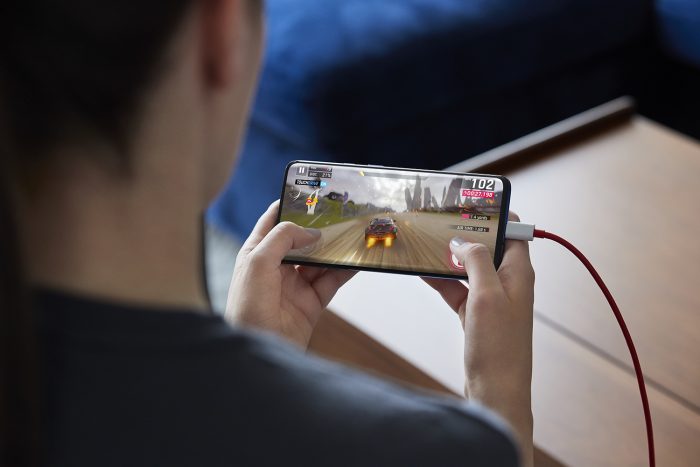 There's a 4,000mAh battery which is charged via "Warp Charge 30". Yes, you may have heard about that before (on the OnePlus 6T) and it's great to see it back again – a quick 20 minute charge will get your battery from flat to 50%.
Other additions include a speedier screen unlock and Dolby Atmos sound via the dual-speaker kit. For gaming, you also get a Haptic Vibration feedback system and there's a ten-layer liquid cooling system so that the phone stays cool in your hands. It also has a "Fnatic Mode" in the gaming settings for background restrictions plus CPU and GPU optimisations.
The phone measures 75.9 x 8.8 mm and weighs 206 g. It runs the OxygenOS, which is based on Android 9.0 (Pie). There's an in-display fingerprint sensor, dual nano-SIM slot and it's charged via USB-C (no 3.5mm audio port).
There's also dual-band WiFi, Bluetooth 5.0 and NFC.
We'll have more for you shortly including hands-on and first impressions.