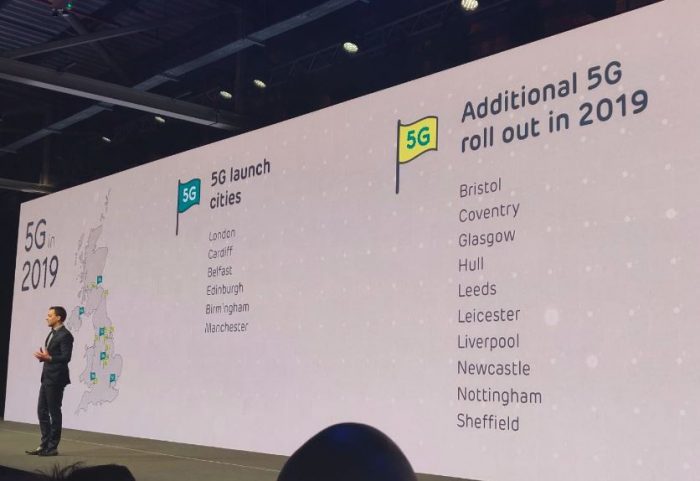 If you want to make us of all that 5G speed we're about to get, you'll need a 5G phone. That, then, is where the 5G version of the OnePlus 7 Pro comes in.
EE have just announced here on stage that they'll be the first to range the handset, and they are going to upgrade the first 100 people to buy a OnePlus 7 4G to the 5G model when that becomes available. In addition, 50 of EE's current OnePlus 6T customers will be given the opportunity to upgrade to the new phone and a new 5G plan, free of charge before launch.
The OnePlus 7 Pro 5G comes with a completely uninterrupted screen, Warp Charge for fast battery top-ups, triple cameras and that smooth 90Hz screen.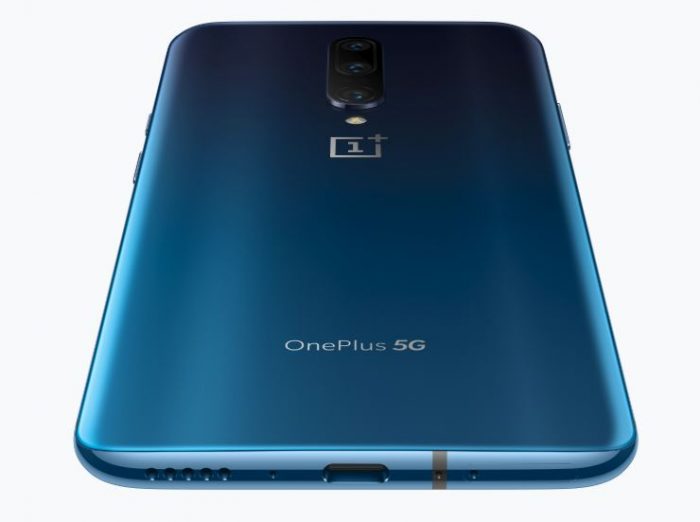 EE is to deploy 5G to London, Cardiff, Edinburgh and Belfast – plus Birmingham and Manchester initially, with the busiest parts of ten more UK cities getting the technology next. If you're in Glasgow, Newcastle, Liverpool, Leeds, Hull, Sheffield, Nottingham, Leicester, Coventry and Bristol, you're on the list.
Marc Allera, CEO of BT's Consumer division, told us…
5G will provide a new era in connectivity on the move, giving customers the best mobile experience they've ever had, and opening up a whole new world of connected possibilities from AR to high definition video and gaming. We're working with OnePlus, which – like EE – is a pioneer in its field, to exclusively offer the OnePlus 7 Pro 5G to our customers. Through our partnership, these customers will be there on the first steps of the UK's amazing 5G journey.
Register your interest in the OnePlus 7 Pro 5G on the EE website here/a>.