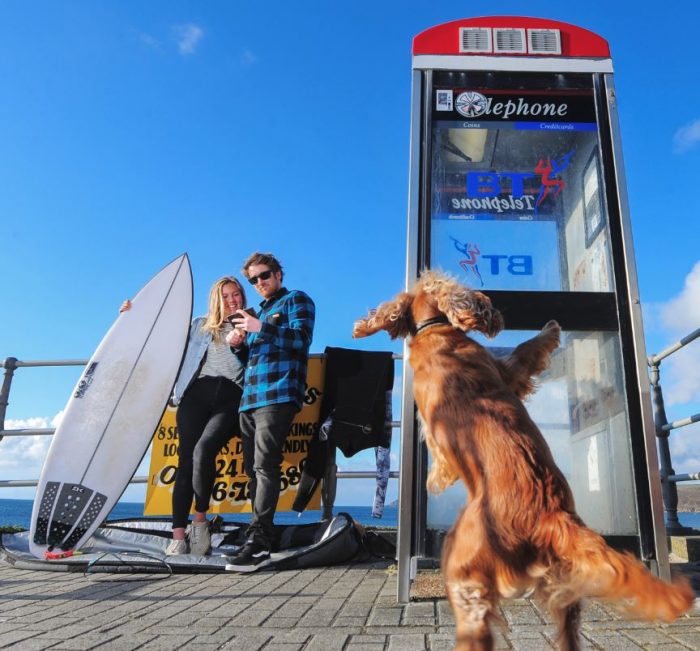 The boys from Vodafone have recently tried some new and interesting ways to expand their coverage. First we saw their mini 4G masts and then they went ahead and put a mast inside a manhole. Now they're adding 4G to phone boxes, and let's be honest – I think the 4G coverage from the phone box will be used more than the phone inside of it.
The expanded coverage, which adds further 4G coverage across the beaches of Polzeath and Sennen Cove, will mean that those surfing, walking or sunbathing this weekend can stay in touch and update their social media quickly.
Vodafone tell us…
Mobile coverage can often be difficult to provide in remote areas and coastal locations due to the local topography and the lack of power and fibre cables needed to link up masts. Vodafone is continually looking at new ways of providing customers with great coverage, including by installing 4G technology into traditional phone boxes, returning them to their roots.
These have a fairly low 200 metre range, so I assume Voda have used their uprated Open Sure Signal boxes that we've looked at earlier. These, I'm guessing, are connected back via an FTTC connection delivered to the phone line in the box.